By being in front of the computer screen I seem to have wasted a lot of my time and due to that I might regret a lot of things regarding time in the upcoming days. Well from where I was, it probably was the right thing to do at that moment. Nevertheless, for those wastage's of my time I am able to write reviews of such movies/tv series and here you are reading those. Thanks for that by the way. Apart from that let's get to today's TV series and let's see how well it entertained me in those moments.
The Vampire Diaries is an American supernatural, horror,, romance Tv series which was premiered on CW on September 10, 2009. Which was considered one of the biggest hit in that period. So far it has 8 seasons.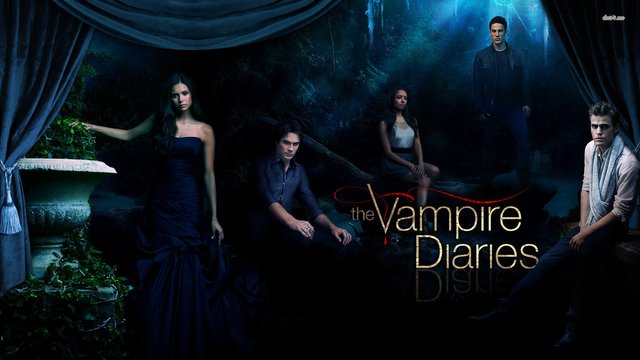 The Vampire Diaries is indeed considered one of the most anticipated vampire Tv series among teenagers. It is really thought to be the next version of Twilight from various fans out there. Nevertheless, the series runs through the point of Twilight (as it is thought by many) from the start but as it starts to go deeper the plot sets to change and frankly speaking it changes a lot then expected. Well the series starts with two brothers "Stefan Salvatore" (Paul Wesley) & Damon Salvatore (Ian Somerhalder) who happens to be vampires and they comes back to Mystic Falls, a town in Virginia. While on the other hand the lead actress "Elena Gilbert" (Nina Dobrev) a girl of that town who seems to resemblance the lover of both the brothers from the past.
The series reflects how both these brothers were acquainted for and how they stood beside each other in every circumstance of their over 100 years of life. In addition to that there are other characters which involves witches, werewolves and other magical creatures seems to be attracted towards Mystic Falls. Not only that, the series really reflects on how they really be of help and how they maintain a balance between all kinds at least under the given circumstances.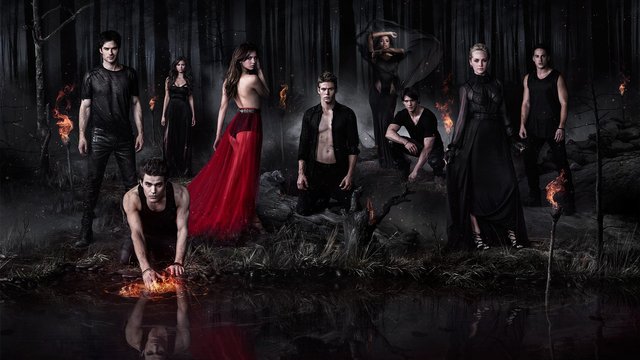 Apart from that, there are few more entities who really emerged from the series of The Vampire Diaries. By which I mean the story introduced the original Vampires from where the bloodline of vampires started. While from this story-line another series was later introduced namely "The Originals". This series was one of my favorite as well.
So coming back to the point like I stared how it was resembling Twilight but things starts to spice up once you get deep into the series. Not only in terms of appearance but the story line approaches very smoothly and by that I mean, it will keep you attached to the series and like I stated various new characters gets involved as the series goes by. I believe you will like the plot of the series in that sense of entertainment as well. The CGI was effective and the other significant parts such as the transformations of wolves, the speed of vampires, the death of vampires they were kind of epic to watch. I still remember I saw one of the vampire series where a vampire explodes once it is killed, well at least that does not happen here.
But I must say they have made it too confusing even for the characters in the series, like who is going into relation with whom and how it is really turning out at the end and not to mention there are some explicit scenes as well, so kids be aware. Overall I liked this series and it is probably worth your time to watch it if you like drama, romance and actions of vampires as well.
Note: While there were two other series which were made from The Vampire Diaries (at-least this series is partially responsible for it) one is "The Originals" and the other one is "Legacies" frankly speaking I liked them both much more than The Vampire Diaries, so stay tuned as both the reviews are incoming !
---
Spoilers

Some things also came to my knowledge that a vampire can bound you to do anything with his eyes (it's one their special abilities). They can also walk in broad daylight. The original vampires can not be killed unless with a special tree, which seemed to be almost not exist. Both the brothers fall in love twice with the same girl "Elena Gilbert" (teenager) and "Katherine Pierce" (Vampire) they look alike.
---
Image source : 1 2
---
---
That is it for today !!
Thanks for Stopping By
---
Curator of
---
neoxian.city
If you want to earn NEOXTOKEN try using
neoxian
tag on your post
Discord Server

Steemit Bangladesh
Join Steemitbd
(Bangladeshi Community)
Discord Server
---
---