Me Before You is the kind of movie that can not disappoint you. You know exactly what to expect and what is going to happen from the first minutes, even without having read the book beforehand. It's that romantic film made in order to wring tears. It has at least two important topics on which bidding could focus but prefer not to say anything and shamelessly take advantage of any ruse stereotypical emotional (re) invented-so many times before.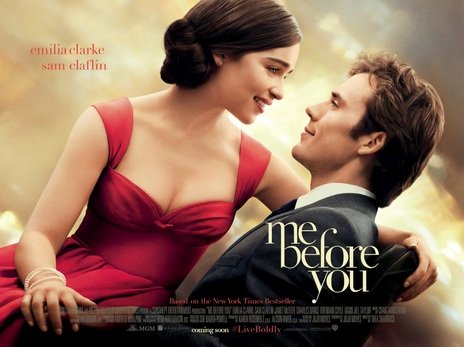 source
Directed by Thea Sharrock newcomer, from a screenplay written by the author of the same name, Jojo Moyes, which is also her first screenplay, a movie Me Before You simply superb. It's colorful and some incredible scenery. Clothes' character Emilia Clarke - Lou Clark - fascinates you and not let you get bored.
And, yes, there's Emilia Clarke. Her laughter. The look. Naturalness that says sometimes things so ridiculous, but said it seems the only words that could be uttered in those moments.
Acts 1 and 2 are built with care and delicacy. It's humor here. You're trying to ignore the feeling of deja vu and enjoying the story so little original, but that seems so alive and new. You try not to pay attention Patrick (Matthew Lewis), his lover Lou, because it is not even a character, but a caricature. Try not to think about the movie that could have been, but the one who is. And just when you almost managed to tick all these things, begins the third act.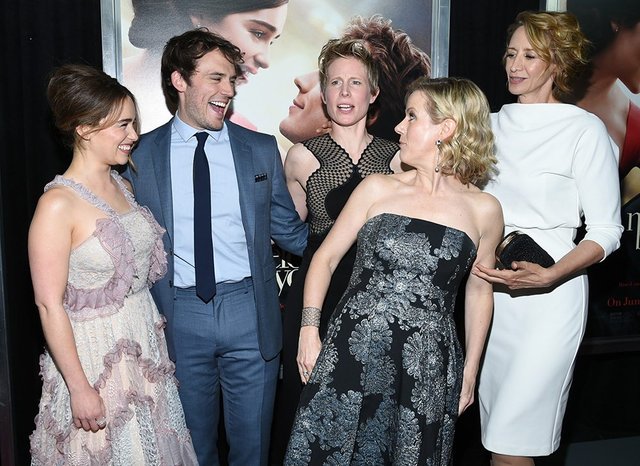 From left, Emilia Clarke, Sam Claflin, director Thea Sharrock, screenwriter Jojo Moyes and Janet McTeer attend the premiere of "Me Before You" in New York. (Courtesy Evan Agostini/Invision/AP)
---
In the last act, Me Before You is no longer humor. He wants to make you cry, but does not want to make you suffer. Sharrock and Moyes are very attentive to the feelings of the spectators, they are trying to manipulate them with the subtlety of a motorcycle that hits you without outlining any avoidance maneuver.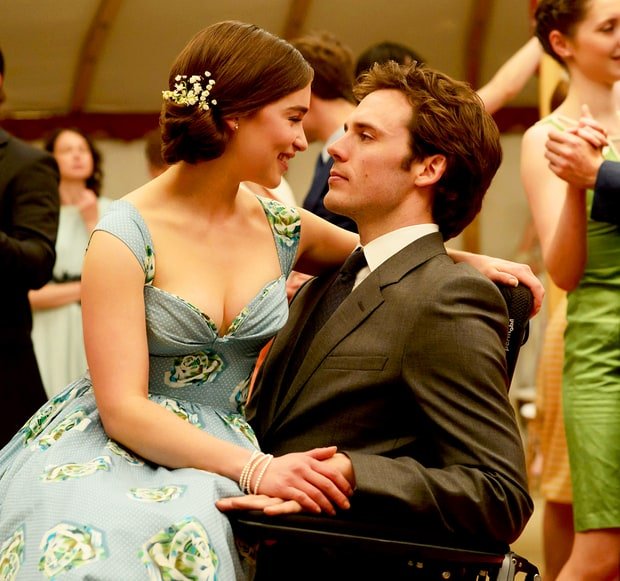 source
Me Before You could have been about selfishness. About the right to decide alone (a) when to give up life. About a loved one respect the decision even if you disagree with it. Or that life is not worth living if you do not feel anything from the neck down.
It could have been about poor people and powerful people. But this should be more devoted attention to the characters.
Instead, it is a modern fairy tale in which serious topics are avoided and everything is nice and colorful and as it should be. It's a feel-good-movie in which the authors do not want to bother with reality.
Emilia Clark is an itinerant emoji and it's impossible not to like her. Because, let's face it, what kind of person is one who does not like emoji ?! So, no matter how they are.
Basically, the issue is simple: a poor girl is hired by a wealthy family to take care of a handsome young man, but paralyzed from the neck down. The two fall in love. And so did we give in Amour obviously that guy has an assistant who handles all the dirty work.
But despite all its negative aspects, Me Before You have enough charm that I can overlook the superficiality and you can enjoy a story torn total reality.
Director: Thea Sharrock
Writers: Jojo Moyes (screenplay), Jojo Moyes (novel)
Stars: Emilia Clarke, Sam Claflin, Janet McTeer
Me Before You Trailer