Greetings, dear readers!
The world premiere of the film "Demolition Man", created by US filmmakers in the genre of fiction, crime Thriller and action, was held on October 7, 1993. In the Russian box office, this film did not appear, at least, there is no mention of it on the Internet, but it can be found on the Internet on sites that provide services for viewing movies online.
---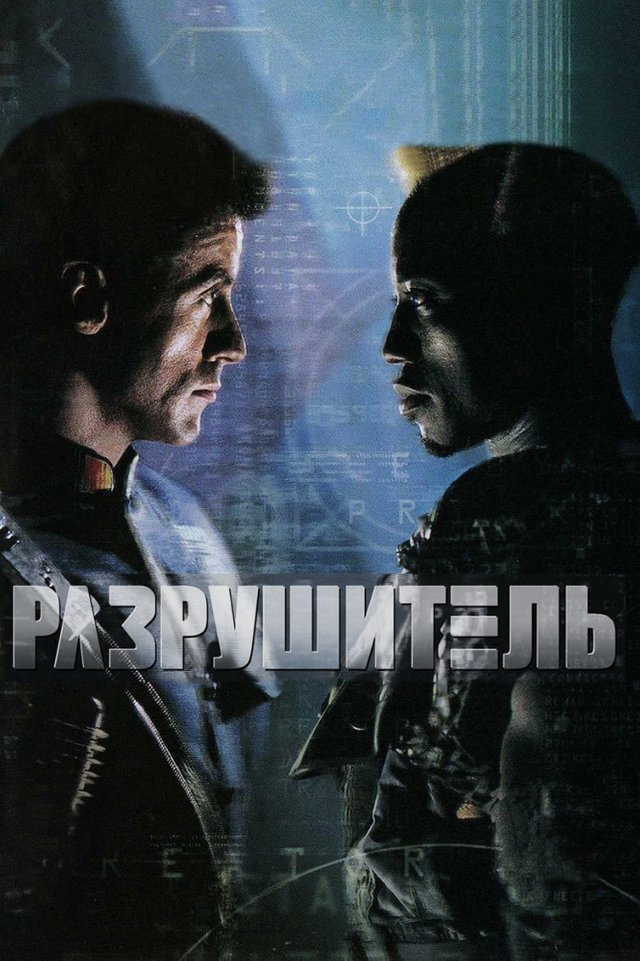 Photo
---
The film's tagline is "most dangerous COP of 21st century against most violent criminal of 21st century," or something like that...
Among creators of this film is Director Marco Brambilla, screenwriters Peter M. Lenkov, Robert Reno and Daniel waters.
The box office of picture, we can say, broke the real "jackpot", exceeding the cost of its creation at least three times. And it happened not only because it starred a "star" cast. The film is good in almost all respects, which makes it essentially a classic of cinema not only of the past, but also of present century.
Well, now a little about plot...
Film begins with a scene of police officer John Spartan (Sylvester Stallone), nicknamed "Destroyer" with most dangerous criminal Simon Phoenix (Wesley snipes). As a result of a persistent fight, Spartan arrests a violent bloody maniac and sends him to prison. However, he is also sent after caught criminal to cryo-prison for the fact that allegedly it was his fault that the hostages were killed. The term of imprisonment, that is, freezing - 70 years with the right of early release no earlier than half a century.
---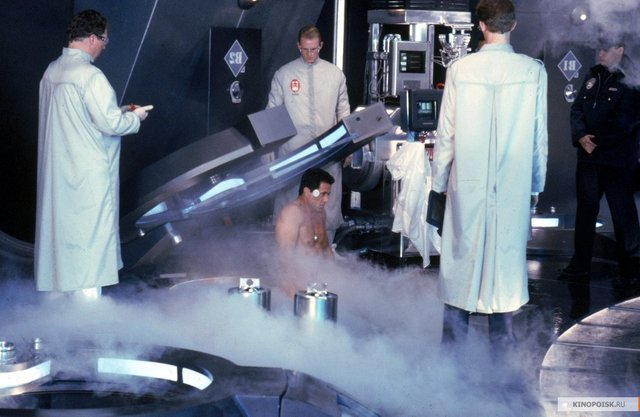 Photo
---
But after only 36 years, Spartan is thawed and released from prison. No, this is not an act of mercy, not an Amnesty on the occasion of any celebration... On the loose was a fugitive criminal, with whom the police of the future can not cope...
By 2032, the year in which events unfold, the United States has established a perfect order - in society, almost completely eradicated such bad habits as drinking, drug use, even Smoking is prohibited. For any violation of public order immediately issued a fine. There are practically no crimes as such, except that from time to time a small group of people protesting against the established order, living in dilapidated basements, make sorties for purpose of stealing food and hooliganism for sake of painting walls of buildings with graffiti.
---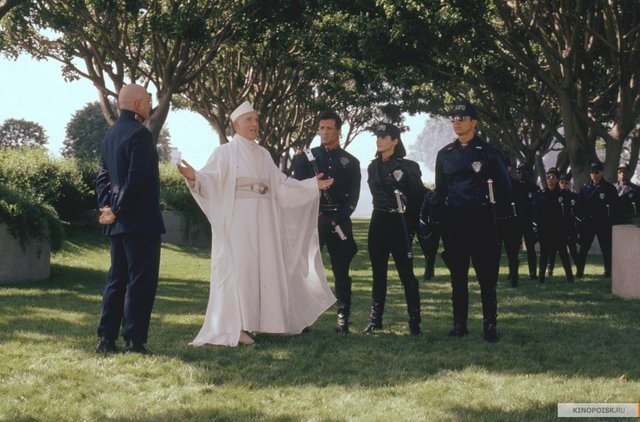 Photo
---
San Angeles police were powerless in the face of most brutal and bloody criminal of last century, Simon Phoenix, with who can cope only one person, the same police officer John Spartan...
I will not tell you the content of the plot of this film, just say that I'm very excited about it. I watched it more than once in the late nineties and early 2000s. Here and now once again with great pleasure reviewed this magnificent tape, admiring the performance of actors, technical equipment, high-level special effects, which can be envy of many modern films.
---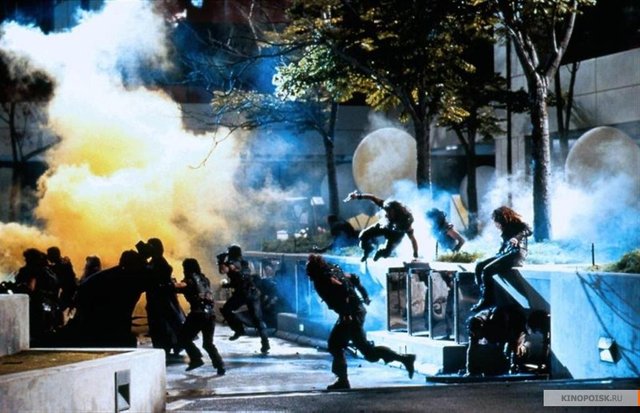 Photo
---
Future, as far as it looked fantastically tempting and attractive, is it really so? If, as main character of film said when he met changed world: "Shove me back in refrigerator!"
In film, in addition to main characters, roles played by world-famous Sylvester Stallone, Wesley Snipes and Sandra Bullock, Starring Nigel Hawthorne, Benjamin Bratt, Bob Gunton, Glenn Shadix, Denis Leary and other actors who did a great job with their roles.
I also liked the Russian voice acting performed by actors Vadim Yakovlev, Dmitry Matveev, Valery Kuhareshina, Vladimir Vihrov and Olga Golovanova, thank them very much for the fact that the characters whose speech they duplicated, talked like normal, ordinary people.
Pleasant to you of viewing!
---
---
Thank you for your attention, see you soon!
With respect to you, @mrfantastis.