Review of the film "Wolf" (2019)
I welcome you, dear readers, and I want to share with you my impressions of the film that I watched today.
The new feature film by English cinematographers "the Wolf", which had its world premiere in September 2019, was shot in the horror genre. This film did not appear in the Russian box office, but it can be found on the Internet on sites that provide services for viewing movies online.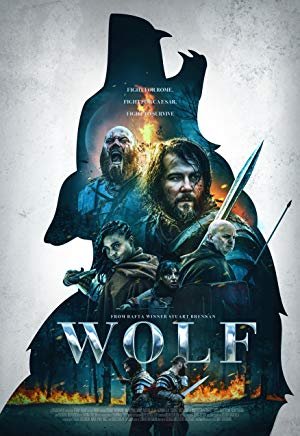 Photo
When I found it on one of the sites that advertise new products, and read the description of the story, I wanted to see it.
The initial footage of the film gives hope that we will see a great picture, full of secrets and events, but...
After the screen saver of the film, we see a completely different picture, nothing related to the prologue, except that it gives an idea of the time when the events of this film take place.
And they occur in the second century ad in Britain. It is clear, in principle, that times were dark and dangerous, when numerous tribes of barbarians attacked the legionaries of the Roman Empire, and those had to hold the defense and repel the attacks of savages, in particular, the Picts.
An attempt to make peace with the king of this tribe ended in failure - the missionaries never returned, and an experienced detachment of legionaries was sent to search for them, which was either to find the messengers of the Empire, or find out what happened to them.
But something went wrong when a few days later, in a dark, winter forest, they were attacked by a mythical creature, and all further actions of the brave warriors are aimed only at survival.
The film's slogan is "Fight for Rome. Fight for Caesar. The struggle for survival " in the end turned out to be true only in its last, third part.
For most of the screen time, the characters of the film are marking time in one place, hiding behind shields. The dialogues they exchange from time to time do nothing to enliven the film, to make it at least a little alive. I only liked the scene of the Legionnaires ' meeting with the blind old man, who gave them some good advice, which, alas, they decided to ignore.
Gloomy landscapes, nondescript, not clinging to the living game of the actors, the absence, as such, of a coherent, logically ending plot - this is, in principle, how I rated this film. Naturally, I will not recommend it for viewing even if at the moment you do not find something more worthy of your attention.
Thank you for your attention to my review, see you soon!
With respect to you, @mrfantastis.