Review of the cartoon "Onward" (2020)
Greetings, dear readers!
Today I watched a new animated film "Onward" produced by American filmmakers, created in such genres as fantasy, Comedy and adventure, on Internet. It is intended for family viewing, and, in principle, fully justified its purpose.
World premiere of cartoon took place on February 21, 2020. It came to us, in Russia, on March 5 of this year, and it can also be found on the Internet on sites that provide services for viewing movies online.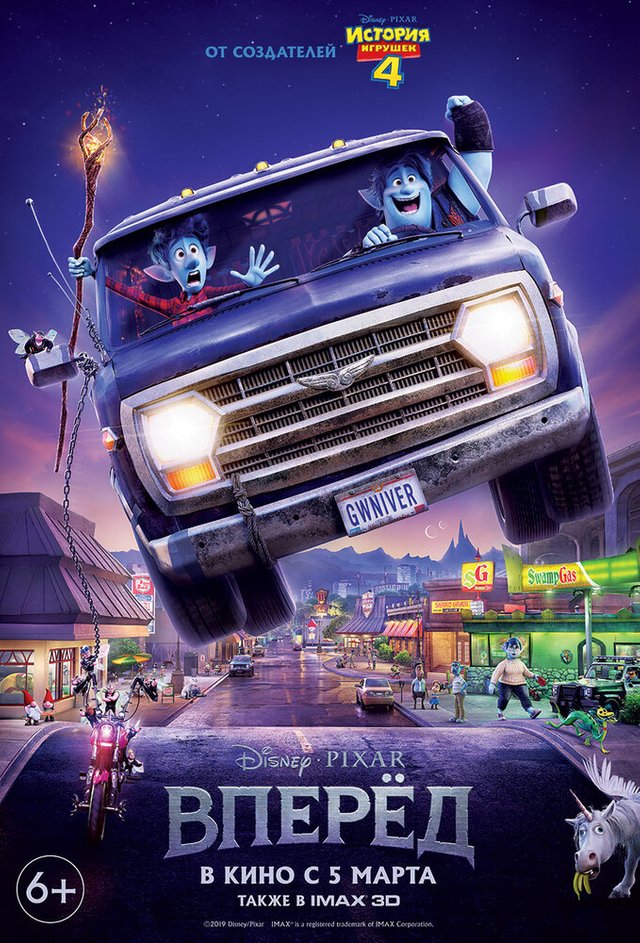 Photo
I don't watch cartoons very often, but a friend came to visit me with a ten-year-old granddaughter, who was offended by her grandmother for bringing her to me instead of a movie theater. Well, I had to search the Internet for a movie to please the child, but suddenly I was also interested in viewing this picture.
In fact, its plot is a fairy tale, where the characters are mythical creatures such as elves, trolls, goblins, dwarves, centaurs and unicorns.
The main characters of the film-two elf brothers Ian and barley Lightfoots dream of meeting their father, who died early, for a while, and for this dream they are ready for anything.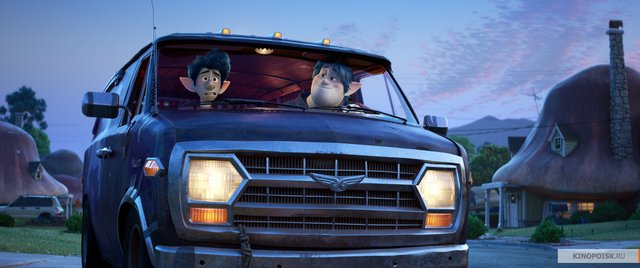 Photo
The cartoon is very colorful, with a well-developed plot, with excellent characters that you can not help falling in love. These are the brothers themselves-different in character, but friendly, the kind that will never let anyone down. Of course, they were raised by a mother who would do anything for their children and friends.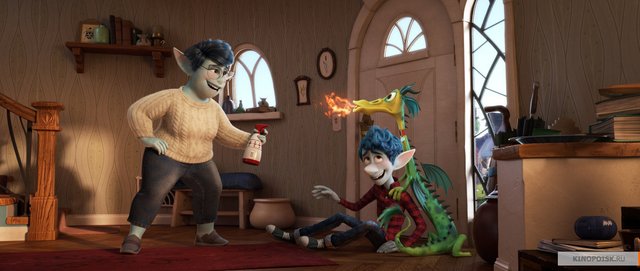 Photo
Well, you can not ignore the Manticore Korey, thanks to which, and with the help of a magic staff, the brothers managed to perform a miracle and return magic to the world in which they live.
The film has a lot of funny moments, but at the same time it teaches that you should always go forward, be bold, and not be afraid of difficulties.
Voiced by cartoon characters Tom Holland, Chris Pratt, Julia Louis-Dreyfus, Octavia Spencer, Mel Rodriguez and other actors. I also liked the voice-over of the film's characters dubbed into Russian by actors Philip Lebedev, Vladimir Yaglych, Yulia Menshova, Anna Ardova and Konstantin Karasik. They tried their best, speech of film's characters sounds like they are alive.
I recommend cartoon for family viewing to my friends and acquaintances.
Pleasant to you of viewing!
Thank you for your attention, see you soon!
With respect to you, @mrfantastis.