Hello Steemians!
The HF21-22 fiasco (plus office havoc and parents clinical visits) have pretty much drained me from being anything close to creative; but I did manage to do something with Food Bank Director Angie last night prepping for the upcoming bazaar. You'll probably see more in @gtpjfoodbank account soon.
Now, back to this main thing
Malaysians have started having a fairly welcoming attitude ever since seaweed layers / flakes snacks were introduced because of the booming Japanese restaurants in the capital city (and smaller towns even), and Malaysians do love durians, the king of fruits (we even have durian snacks like cheese balls); but when two combines together... will that have a clash?
Behold, introduce to you... from Thailand...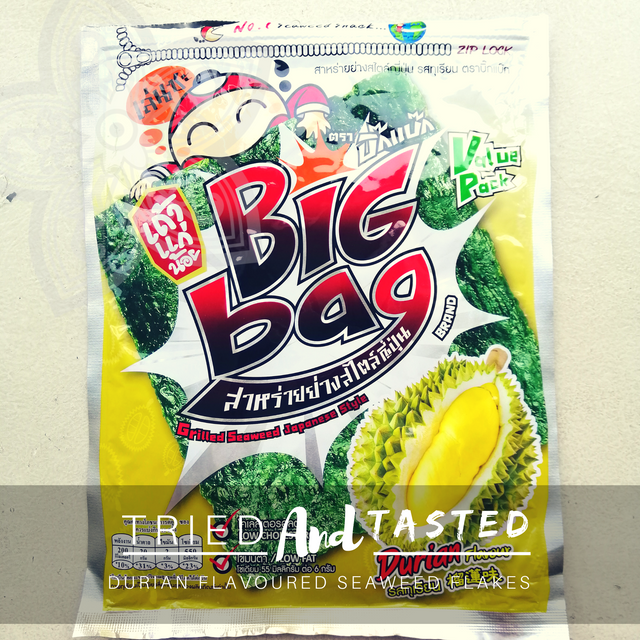 Please note that I have been doing #triedntested posts since I started this account for almost 2 years, only the recent year I have started #triedntasted series
Just so happened that my boss' good friend in Singapore came to visit after his vacation in Thailand, and he brought my boss these, which wasn't my boss' all time favourite... so we get to try it out.
You see, both durians and seaweed have a very strong flavour and aroma. Many who likes one, sometimes doesn't like the other.
I know both my parents do not like the seaweed flakes. They said it is too fishy (too much flavour from the sea) it reminds them of gulping seawater.... haha...
My entire office were kind of worried that this will come as a very pungent snack when it is opened in the pantry, and no one dares to open it, until now....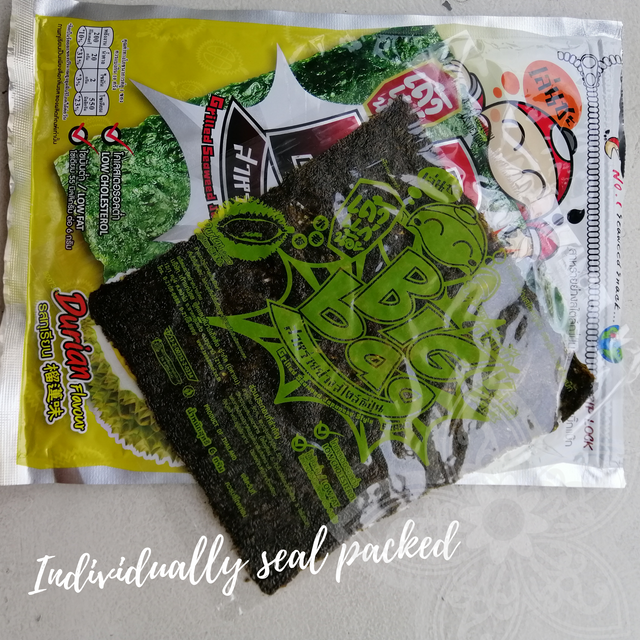 Whew! Good thing is that each piece is actually tightly sealed up so that there is no softening or over powering flavour (in case) released in an enclosed air-conditioned office.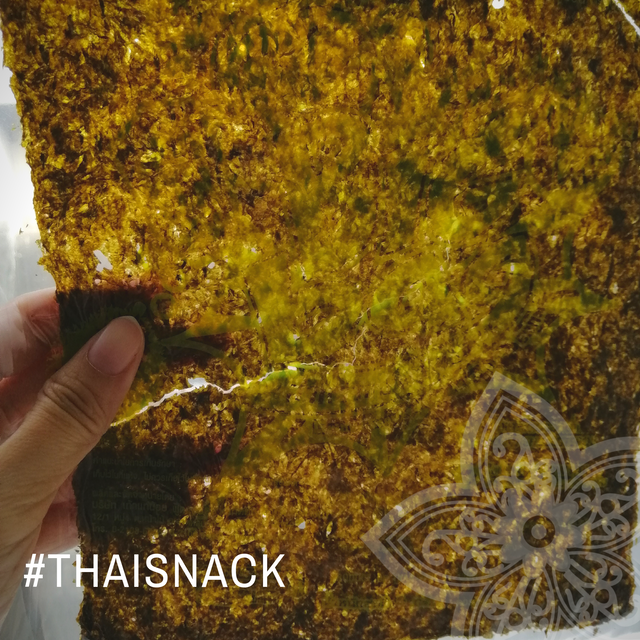 If you watch closely, these are very thin slices so it can be very nice and not too chewy to snack on.

They even specifically said that it is healthy because it is low in calories and low in cholesterol in every individual pack!
So how does it taste?
One word...
Sweet!
Very sweet for my palette. It is so sweet that you can hardly taste the durian there. There isn't any durian smell either, but overall a super duper sweet seaweed taste snack.
However...
You will have a faint durian after taste. It's very mild; but if you are a frequent burp-er, then you will taste it more.
Perfect for a black / non-sugar latte coffee though. Doesn't go too well with tea; even Chinese tea or Ocha.
Maybe it is too sweet, so for me I prefer to counter it with bitter beverage.
Verdict?
- Yay
If you are relatively a sweet tooth individual, who loves a bit of an adventure tasting something use to be savory but now it is a sweet snack.
Not sticky (or smelly) even though I left it out in the open for 10 minutes. It remained crunchy as ever.
- Nay
If you still don't like seaweed; because you will still taste seaweed... but dipped in sugar glaze and baked dry (kind of a feeling)
So I am wondering, when I am to visit Bangkok this SF4 in November, and if @waybeyondpadthai is game on, and we could find these snacks, maybe we can take this around and record Steemian's reaction for her vlog?
PS: @waybeyondpadthai , the sound of these crunchy seaweed could be good for your ASMR test .... heh heh heh
Maybe ASMR record Steemians eating this... @khimgoh , @kaerpediem , @elizacheng ... you game? haha
Well, that's all for today for my Tried N Tasted post. Stay tuned for more interesting food maybe later in the upcoming #sf4 trip!
Until then

Thank You for Your Time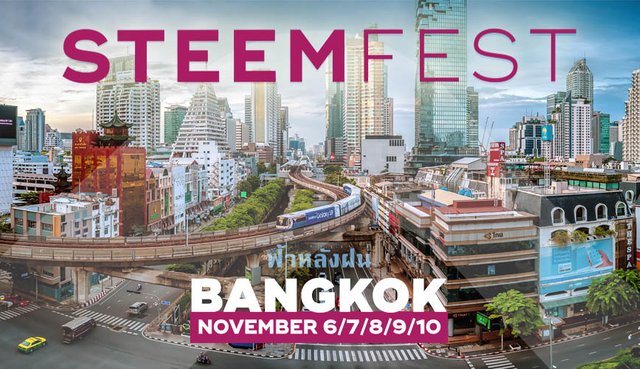 Recently I have posted my Why do I want to go to Steem Fest? Help me fund my trip! sharing but I had to get the tickets in fiat.
So I have shifted my air ticket savings to the Steemfest ticket instead and I am running low in cash for that because I have been taking my dad to (unforeseen) clinical tests.... sigh... I'll share later.
But, I am not just begging for upvotes. Instead, I will be taking special orders for handmade greeting cards for Steemians attending SF4, with special prices. They can also be proxy for other Steemians (who are not attending) if they are interested.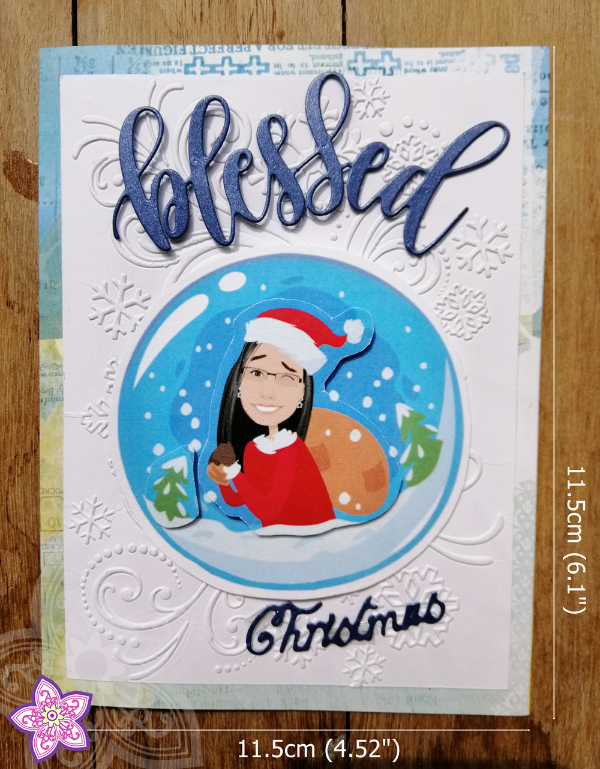 fully customisable your face on this picture, with the help of an app + my manual editing
This will be my sample and I have posted the special pricing in my older (lost and found) account @craftsofluv and 10% of the proceeds will go to @gtpjfoodbank as charity fund raising as well.
So if you are interested, look for me in Discord or just comment it here too!