Hey everyone!
Recently I have been notified by a good friend of mine (all the way from Netherlands) about a new app that he's so into lately. And it has been reviewed by @steemhunt almost a year ago and only recently I really get to look into it.
It is none other than: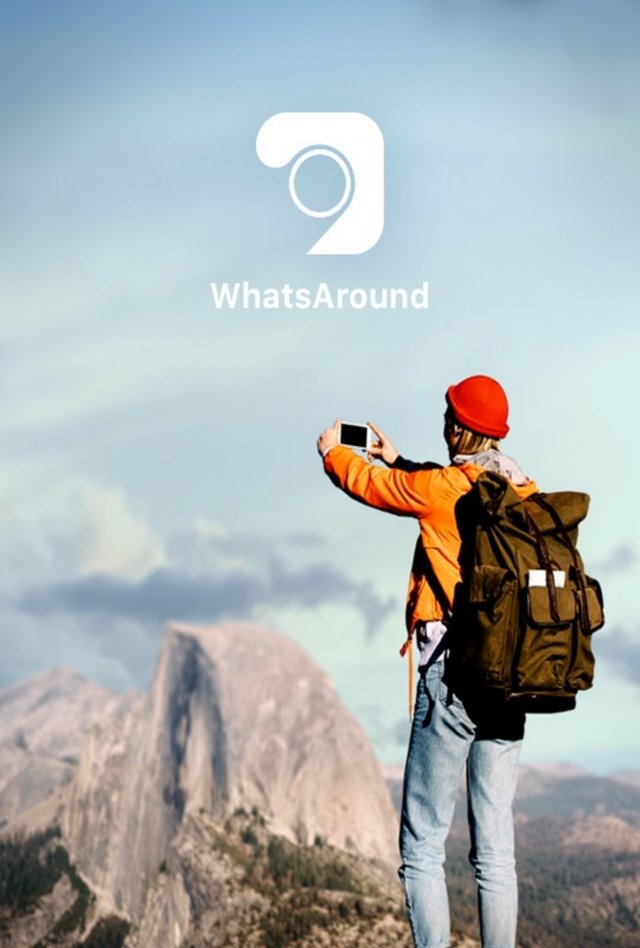 Source
No!!! Not another TSU like software!
Well, it is very similar; but there's something in it that TSU never had before; and I am VERY CERTAIN @ackhoo will love this, if she's not particular with her private location reviewed.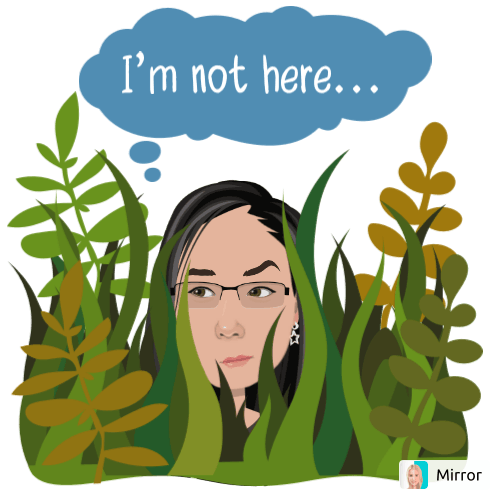 Nope. You do not have any privacy anymore. Unless you found a way to fool your GPS system?
But then again, influencers like @elizacheng , @tattoodjay and @joannewong might not have a problem at all.
So, how does it work?
WhatsAround actually has quite a few things that I like that the Steem blockchain and TSU did not have; which is pretty cool (if you hit the mark)
1. Tasks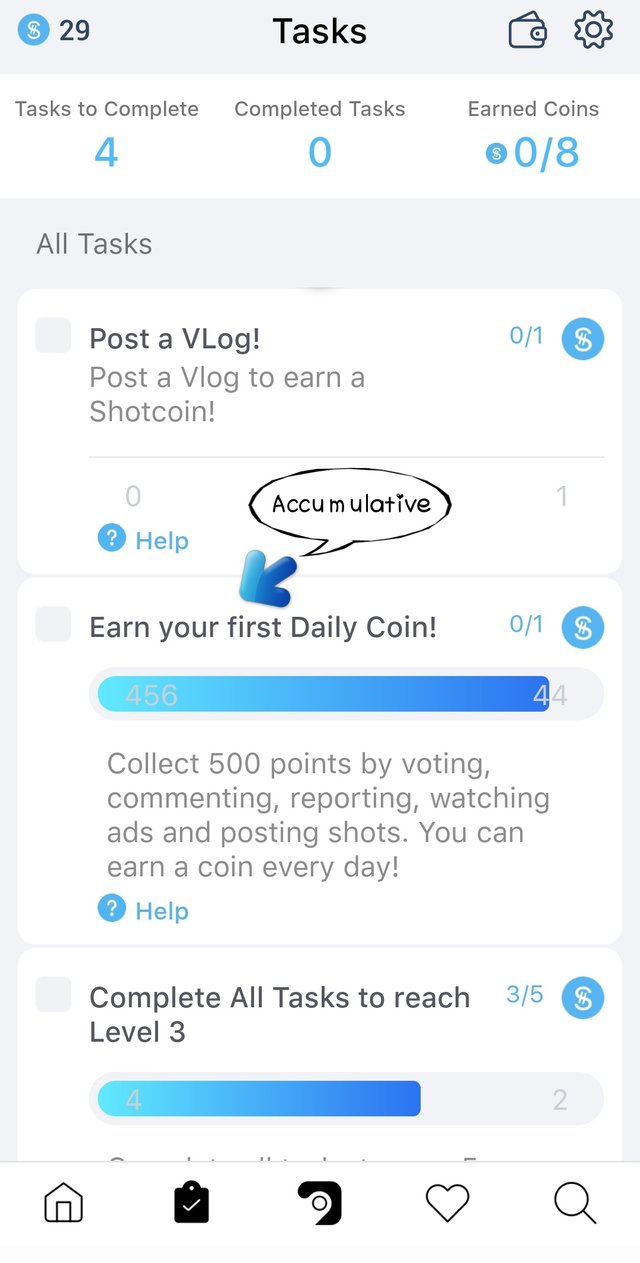 I think we all like a bit of a competition, and when it comes to task oriented apps people tend to respond to rewards by task, like a game more.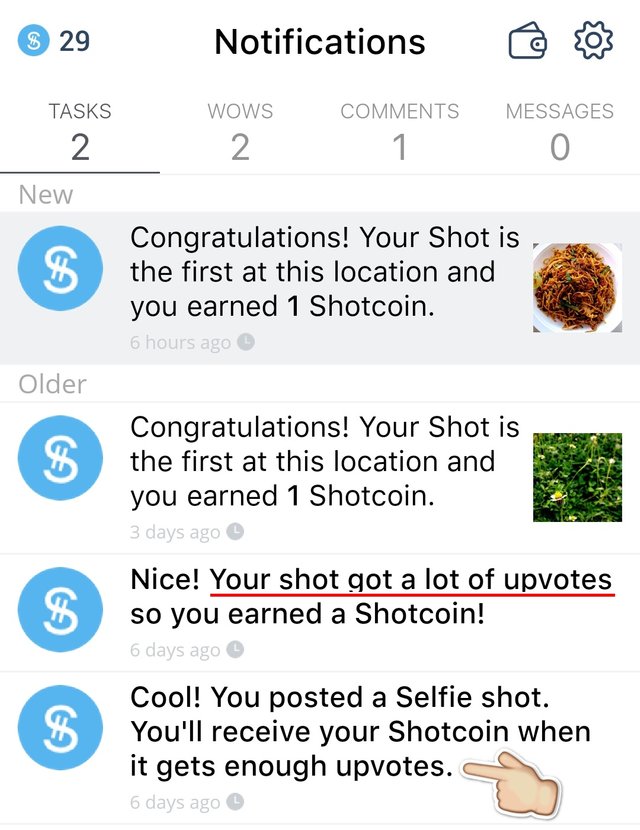 This one is no different; HOWEVER, you don't automatically earn your points (that is in Pound value). You got to have ORGANIC responses from viewers who are also app users fulfilling the task.
Therefore, the better you are, the faster you get your task achieved and you earn your Shot coin.
2. Daily Rewards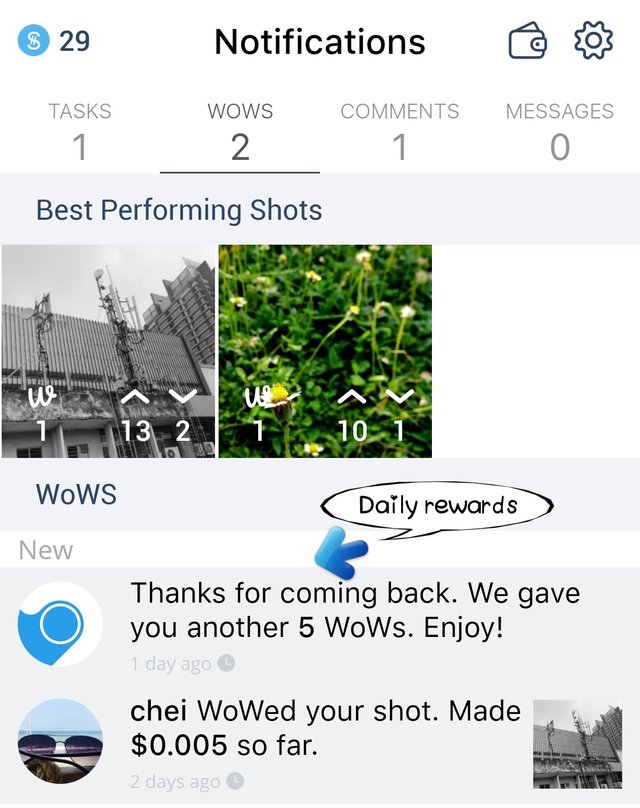 Another interesting factor about this app is that, though like any other apps that entices you to keep using, you get DAILY REWARDS.
However
Those rewards are NOT FOR YOU TO KEEP. Instead, these are the "allowances" for you to reward someone else for their good work.
And interestingly even if you want to cheat and circle jerk it, if you (or your friends) have really poor quality posts, even with WOWs you might not really get your money in the longrun because of the downvotes
So it is quite a fair game for users so far...
Now for the juicy part...
3. Already available rewards exchange interface.
Yes. Most of the time content rewarding apps / dapps usually has their interface up first and get everyone posting, commenting and supporting (with upvotes); however, like my other posts I wrote in @dses account regarding over producing coins without a proper outlet, this app has started to solve its problem.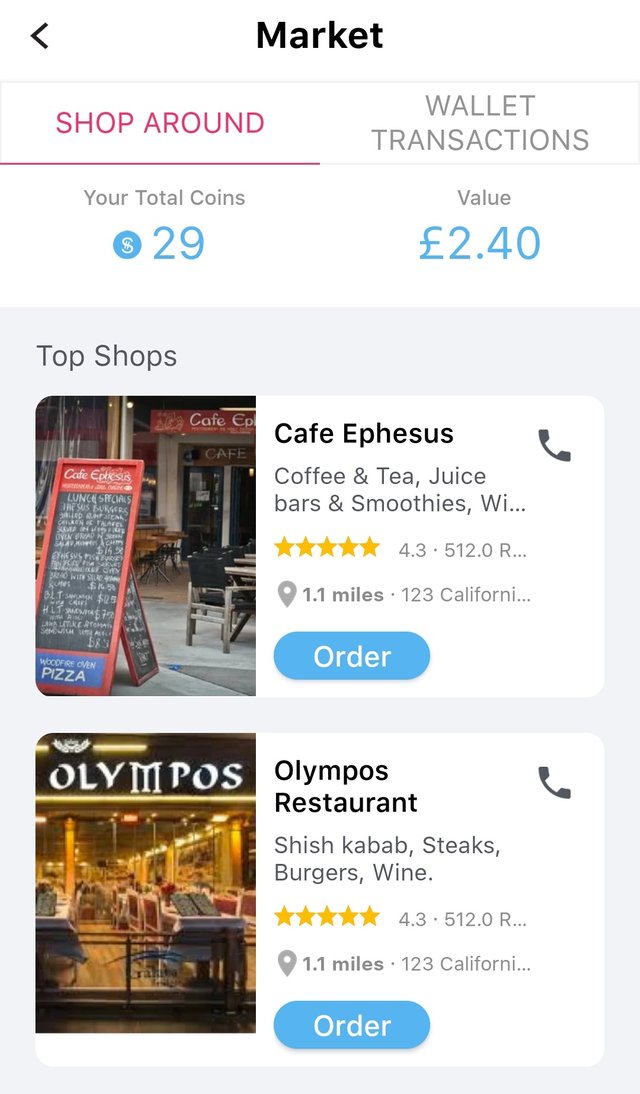 There are already 2 F&B available in California (if not mistaken) for WhatsAround users to enjoy.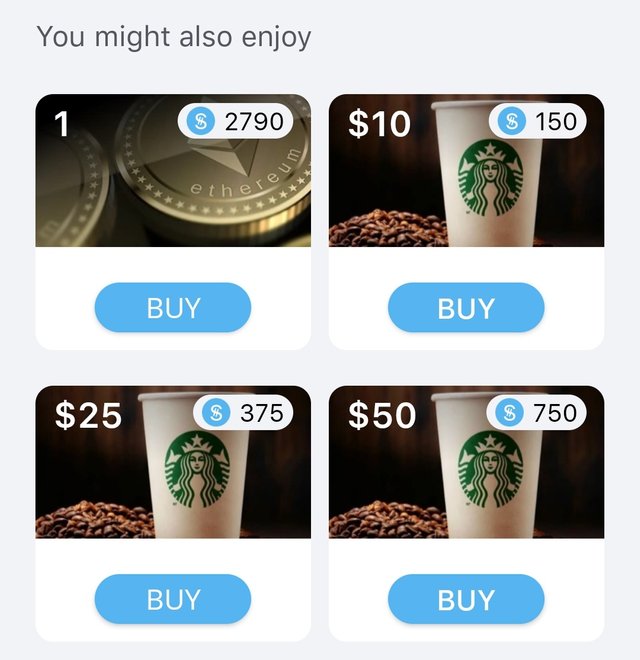 And they have already (if not mistaken, for UK users) to exchange for Starbucks coffee vouchers which would be useful for those who are "contributing" on this app.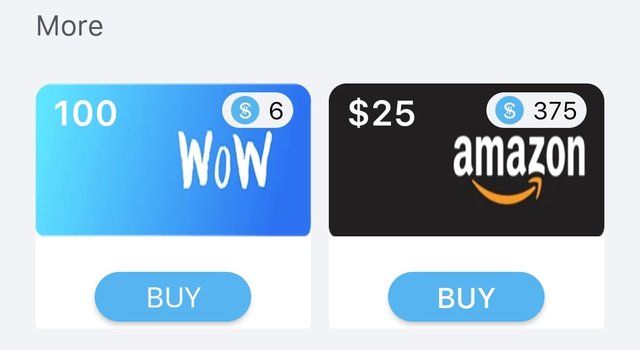 Of course for those who are not really in for the money but all for the fun, users can purchases more Wow coins to support others; or if you need to shop anything online, especially via Amazon, then it's already available for you.
But of course... for an International user like me....
The exchange of Shot coins to ETH could be something I would work very hard for.
Right now, this app is based on the value of Pound (fiat) and there are already a lot of people on board since 2018.
Oh there's a HUGE CRITERIA I need to let you know.
Because it is "Whats Around (you)", you can ONLY upload live shots on the spots. It has a filter (but not the best) selection for you to use, and you cannot really put on a water mark unless you are using their available watermarks.
Basically, you are "selling" your content in return for some "points" for you to enjoy / earn as revenue.
Verdict, Yay or Nay?
Is it worth my time to do live shots and then also duplicate what I have captured to the Steemblock chain?
Yay - if you:
Do not mind your privacy is recorded
Love organic responses
Love to walk around taking pictures
Love task challenges and do not mind the down-votes if your work really sucks.
Nay - if you:
A private person
Prefer to remain anonymous
Anti-fiat
(joking) Anti-Starbucks / Amazon
(I am sure they will have more vouchers in the future if this app keeps growing and sustaining)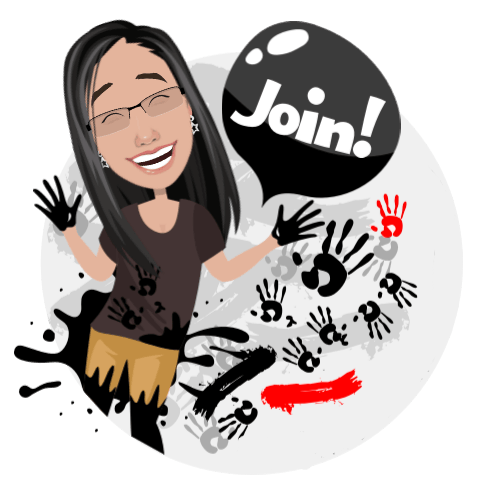 It is up to you whether you would like to join the fun or not. The choice is yours. The terms and conditions stated fairly well.
Until then

Thank You for Your Time

ps: Don't worry about them not able to pay you. They have enough ads to run to generate that.