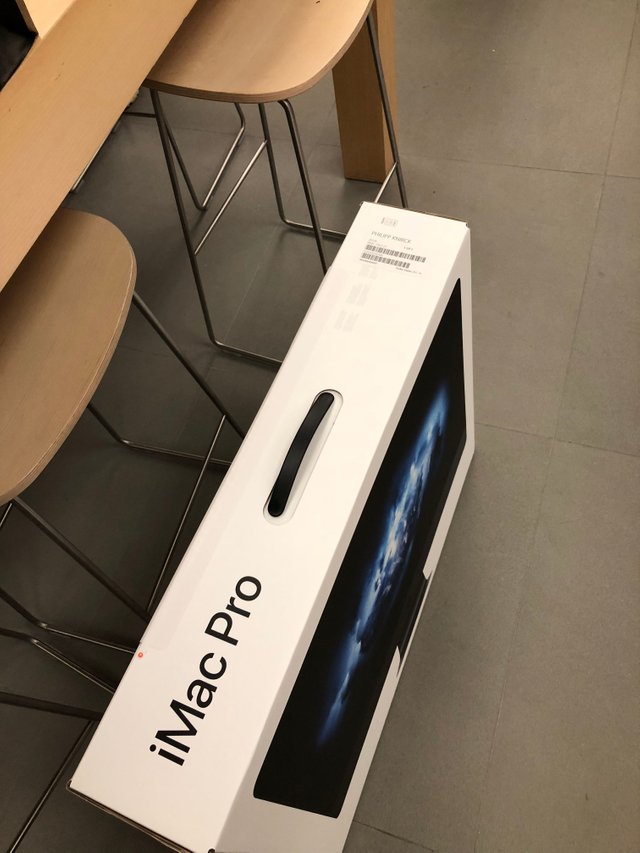 About a week ago I was able to pick up my iMacPro which I had ordered the day it came out.
$5600 for a desktop thanks to crypto fortune
The price of the iMac Pro is absolutely rediculous. I normally would spend $2500 on a desktop which already is insane given that most gaming PC cost around $1k.
However I have bought several PCs and laptops in the last few months looking for a machine that works for me and all including a $4500 laptop had to be returned.
So I ended up buying a $4k MacBook Pro to be delighted with the device overall until I play a game. Thr GPU has about as much power as an 80 year old grandma.
So I was delighted to finally get a chance to buy a machine from apple that supplosedly has a decent GPU.
Below is the spec and price of my order. Holy wowzi!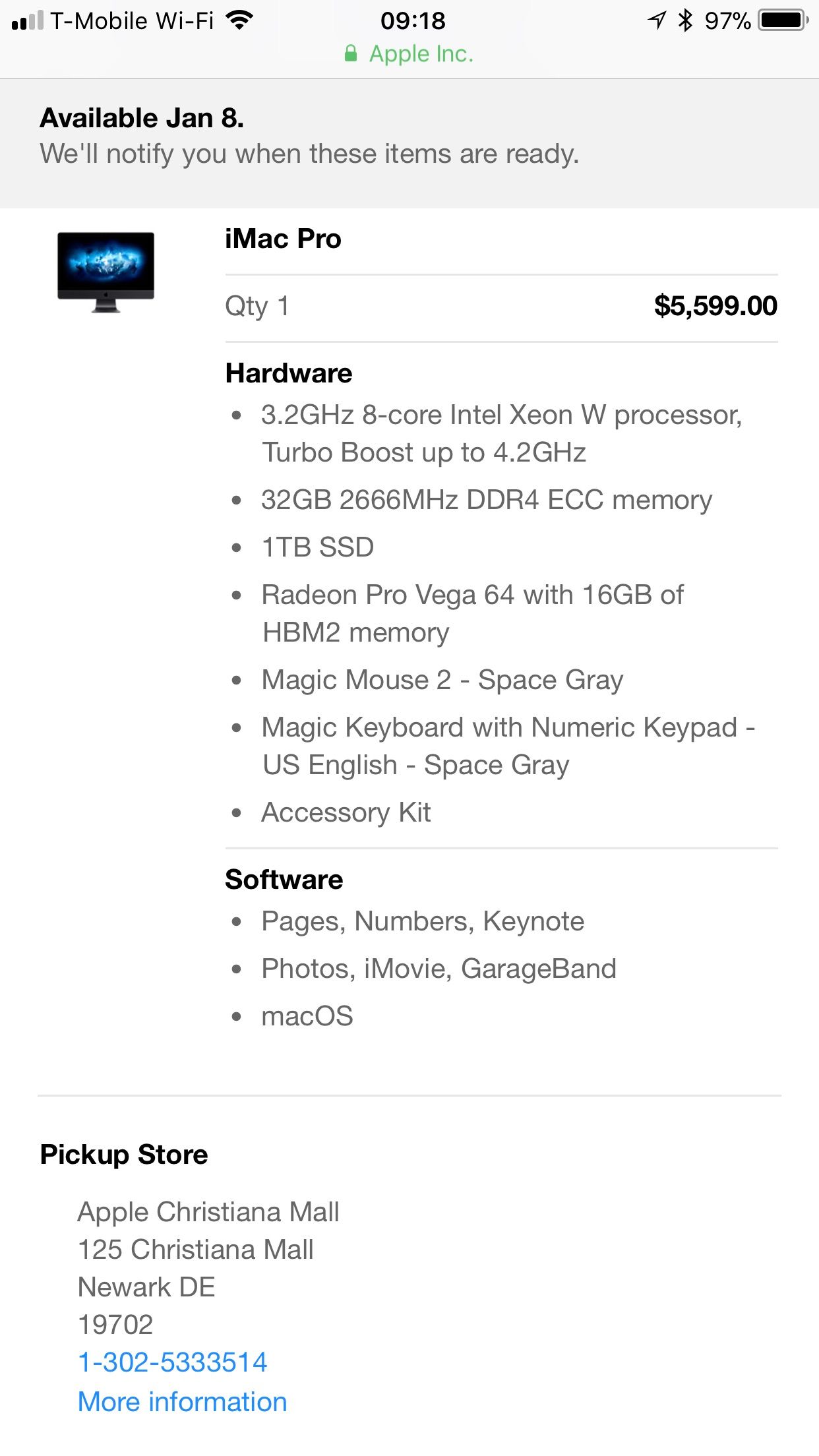 I was even more delighted that I could say "I don't give a F$&#%K" to the price because unlike a year ago it does not make a scratch into my bottom line any more. THANK YOU CRYPTO I LOVE YOU!!!!!
what a beautiful product
When I installed the iMac it was a very joyful experience. The machine is georgeous and all you have to do is plug it in and everything works right and looks pretty. It is pure luxury.
I have never had a computer this zippy and at first I was enchanted by this product.
The bad surprise
So now I was ready to test its power. I installed WOT (world of tanks) a game that runs natively on the Mac.
The game ran slow and had graphical issues. In the picture below the bright white parts are supposed to be water.
.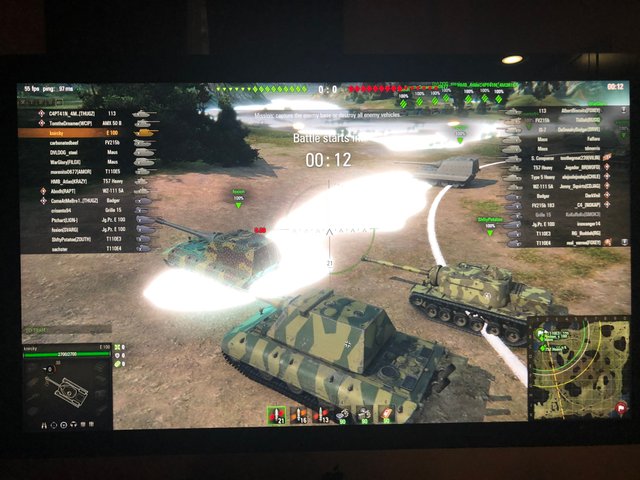 So I installed Windows via bootcamp. Again an amazing experience and super easy. However trying to put the GPU to work in a game was impossible. I installed doom and could barely get 2 FPS.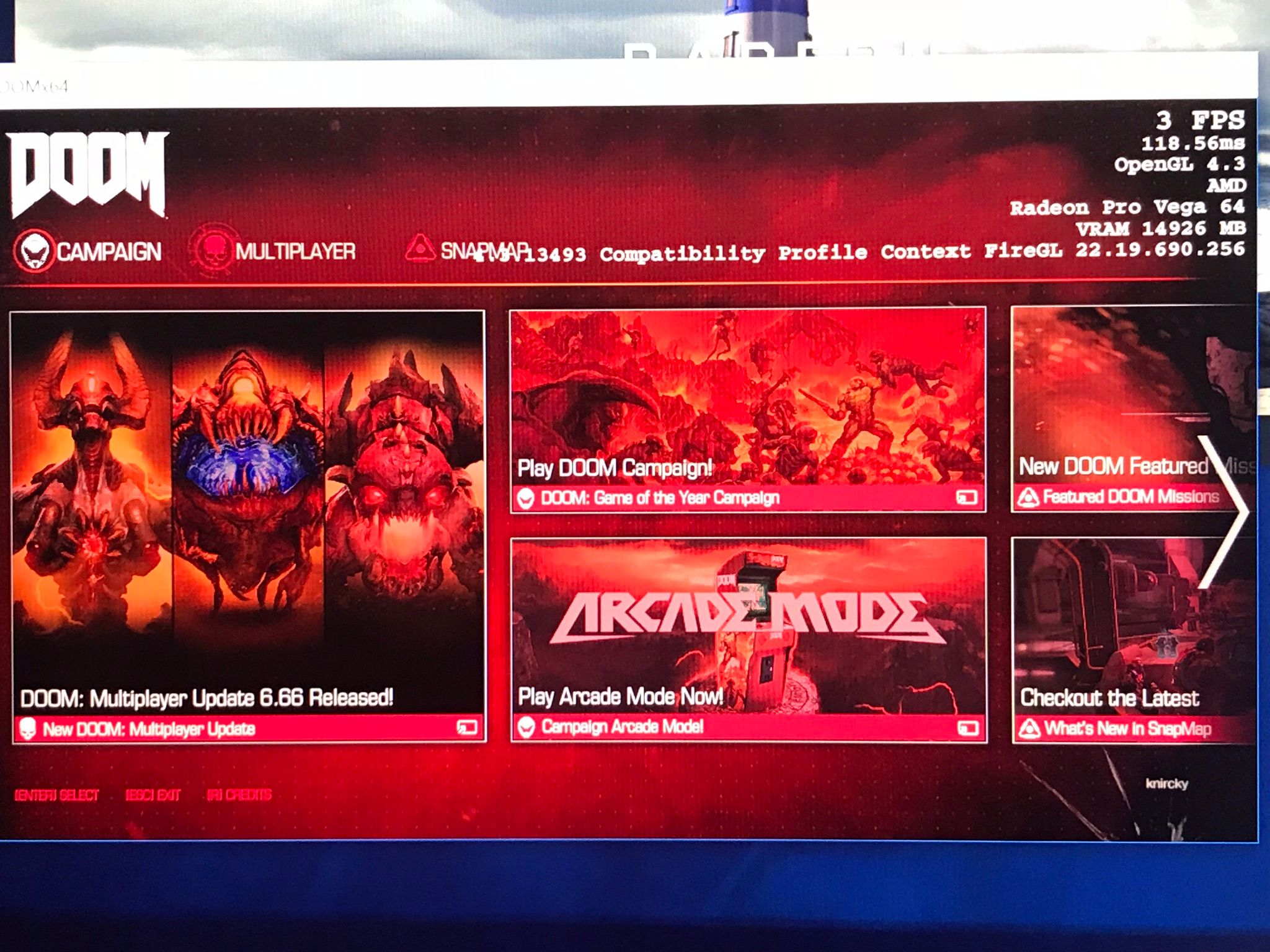 I installed Call of Duty and could not get the game to run even.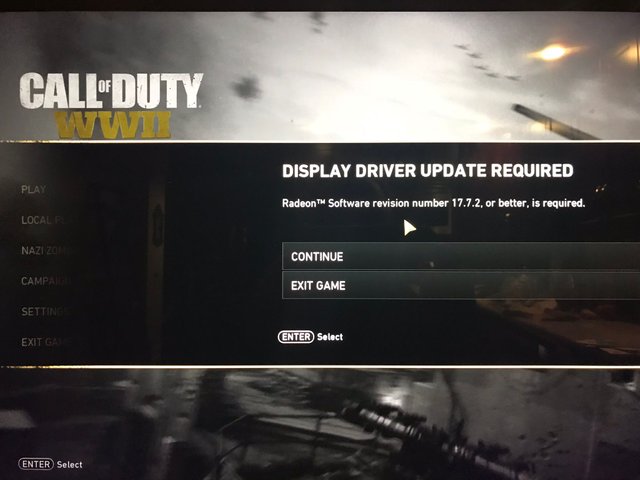 I spend 1/2 a day trying to find a solution in case this was a driver issues. I could not find any better drivers and ended up making it even worse with my updates to the effect that I had to re-install bootcamp.
In addition I started to see flickereing and other issues even when just operating the mac.
could not even change the payment option
When i picked up the product I wanted to apply a discount code and pay with cash. But even that was not possible. My only option was to return the entire thing or use the CC from my online order.
conclusion
I think the problems are likely temporarly only. Most of my issues will be fixed with updadet drivers but:
my device had other issues as well. Why was my screen flickering?
the GPU is slow. In other bencharks my GPU that I added for $600 is like as fast as a 1070NVIDIA card, which is the cheap GPU we find in those $1k gaming pcs. Thats not cool. I am happy to pay but I want top performance. Paying top $ for medium stuff is not cool.
why is apple not using NVIDIA and instead some junk GPU. This is the newest chip from AMD and it performs worse than a 1 year old 1080. Common!
-WTF I cant change my payment option in the store.
So overall a very bad experience and not something I am used to from apple. So the iMac had to go back. I will re-evaluate in a little while and buy it again if apple fixes the driver issues.
Here are some other links that confirm my experience:
http://appleinsider.com/articles/18/01/06/watch-5k-gaming-on-an-imac-pro/amp/