Overlord - Anime Review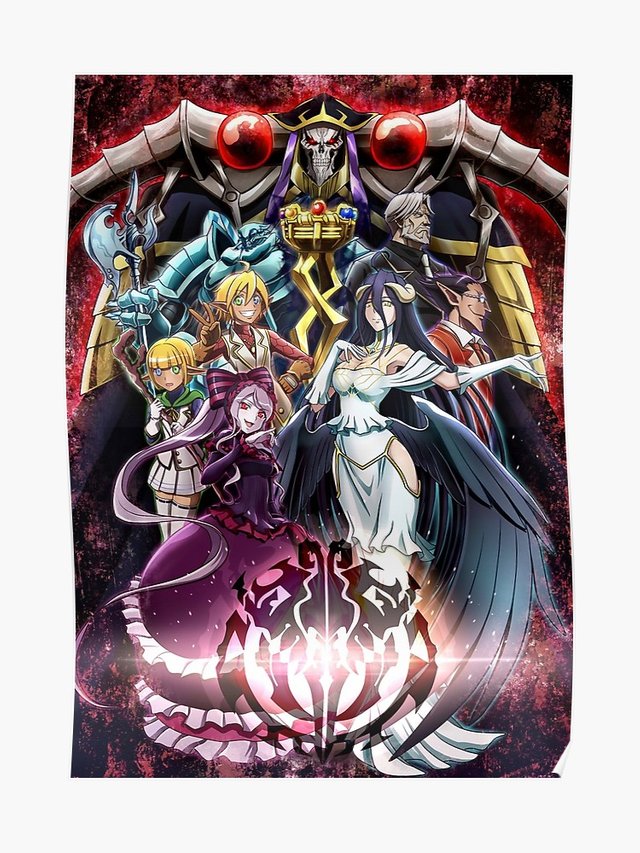 Source
Plot & storyline:
Set in a VR game , Yggdrasil, which is about to be shut down and as the count down for the closing of the game reaches its end, the protagonist known as Momonga in the game, along with his companions stays to talk about the memories they made in game before saying their last good bye.
After all of his companions log out of the game, Momonga stays, waiting for the timer to end and expecting it to forcefully kick him out of game but he doesnt get kicked out of the game, but instead gets stuck in the game without a way to get out.
Thus begins the adventure of Momonga along with his loyal servants, in search of his former companions and a way out of the game.
Thoughts:
Unlike most other animes, the main character of this anime is a villain, and therefore the plot of this anime is very different from others, making it unique in its own way.
The main protagonist is a skeleton undead that owns an army of undead warriors and uses his powers to take over the world.
Its an interesting story, though sometimes the main character is a bit too cruel, only doing things that benefit him and his servants.
Rating:- 9/10