How I Met Your Mother - Series Review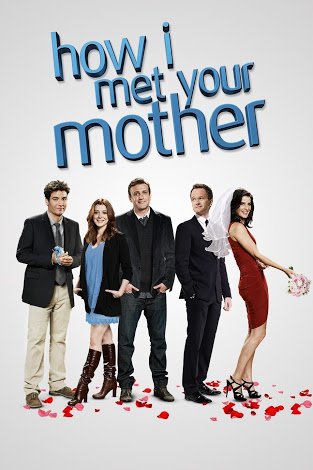 (Img Source)
About and Plot
How I Met Your Mother (often abbreviated to HIMYM) is an American sitcom created by Craig Thomas and Carter Bays for CBS. The series, which ran from 2005 to 2014, follows the main character, Ted Mosby, and his group of friends in New York City's Manhattan. As a framing device, Ted, in the year 2030, recounts to his son and daughter the events that led him to meet their mother.
The series has a total of 9 seasons, consisting of 208 episodes.The show was nominated for 30 Emmy Awards and won ten.
Main Cast:
Josh Radnor as Ted Mosby,the is the main protagonist of the Series.
Jason Segel as Marshall Eriksen, Ted Mosby's other best friend.
Cobie Smulders as Robin Scherbatsky.
Neil Patrick Harris as Barney Stinson , plays the role of a serial playboy.
Alyson Hannigan as Lily Aldrin, an aspiring artist, and Marshall's wife.
(Source)
My Thoughts About The Series:
This show is very popular for its humor and dramatic elements, It basically revolves around these five characters sitting in a bar talking about their life , romantic encounters and being sarcastic and comedic.Its very similar to "Friends" Series.
I really enjoyed the show because of its comedy and funny interactions among people.My favorite character was "Barney Stinson" played by "Neil Patric Harrison" who did a great job in making this character one of the funniest characters ever, and by far is my most liked characters among all series.
Probably not most peoples cup of tea but i think you should try it if youre interested in romcoms or sitcoms.
Rating
9/10