Polis Evo 2 : International drugs syndicate
Action genre film tells the story of great police from Malaysia in eradicating Narcotics and terrorists who threaten residents on a border of Malaysia and Indonesia.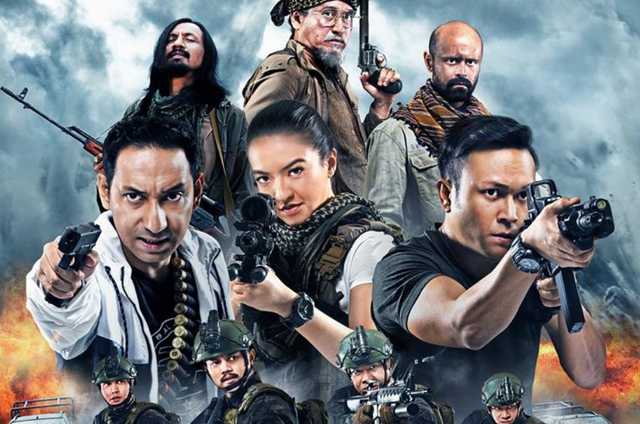 Image source
The Malaysian film was also played by one of the most famous beautiful actresses from Indonesia named Raline Shah. She was Rian who served as the Indonesian Police who was in charge of a large drug dealer with an international syndicate.
The main character of Astro Shaw's Action film was named Shaheizy Sam as Inspector Khai and Zizan Razak as inspector Sani. Inspector Khai and his team are great police who handle drug trafficking cases in Malaysia. But unfortunately the target is very difficult to aim at, as a result, the police chase them to an island on the east coast.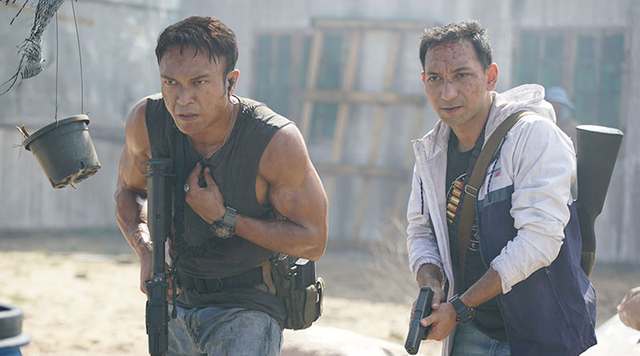 Image source
Beyond allegations that inspector Sani, who was on duty at the time, had to deal with a group of terrorists who had become fugitives from the Malaysian government. The group, led by Hafsyam Jauhari, conquered and held hostages on the outer islands of the country. In addition to holding Hafsyam Jauhari troops hostage the population, they also want to attack them with poison gas. This became the concern of inspector Sani who was on duty until later the Inspector who was hiding was captured by the terrorists along with one of his men accompanying him on duty, they were arrested and targeted for murder along with 200 other hostages under the command of Jauhari.
On the other hand there was a police officer named Khai who was trapped in the island along with one of the police from Indonesia and a special team that had been sent by the Malaysian government to free the hostages.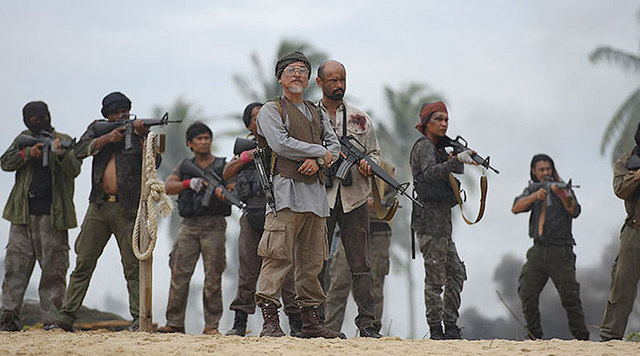 Image source
The most tense and moving scene in the film is when Inspector Sani is arrested and must make the choice to kill, when the gun is aimed at his chin he is forced to shoot himself or a member who was taken hostage will be shot. Neither of them was a good choice for the inspector and Hafsyam Jauhari's savagery as he pressed the trigger of his pistol until the bullet pierced through Inspector Sani's comrade's head.
Inspector Sani increasingly frustrated with this situation, he was locked in a room to hallucinate and make him half crazy.
One by one the police were killed by Jauhari and the special soldiers were helpless when they had to deal directly with Hafsyam Jauhari's troops.
Can the remaining police retake the island and free the hostages from Hafsyam Jauhari?
Regards,
@dcofee
---