HAPPY TO ANNOUNCE THAT THE FOLLOWER COUNT OF THIS ACCOUNT HAS REACH 200 FOLLOWERS!
100 FOLLOWERS = 0.001 SBD PER RESTEEM
200 FOLLOWERS = 0.002 SBD PER RESTEEM
300 FOLLOWERS = 0.003 SBD PER RESTEEM
etc.
PLEASE TAKE NOTE RESTEEMS ARE NOW OFFERED FOR 0.002 SBD.
It is the intent of the @ResteemMuse to make profile adjustments actively to the profile area. Notice the adjustment in profile description has changed upon reaching 200 followed.
Thank you Steemian's for following the @Resteemmuse!
Find the @ResteemMuse in feature feeds on the websites listed below
http://www.beourfam.com
http://www.christiansutter.com
http://www.ctsutter.com
http://www.daddykid.net
http://www.findradiodjs.com
http://www.njnycmusic.com
http://www.pageantforpeace.com
http://www.popsongshare.com
http://www.realtimeguitar.com
http://www.skatermovement.com
http://www.songwriterszone.com
http://www.sultrypantyhose.com
http://www.trendingteam.com
http://www.wanttosmash.com
http://www.webcamcards.com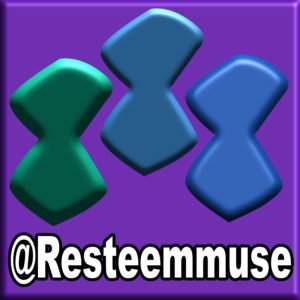 The @ResteemMuse is a human resteemer created by @Sutter.
http://www.christiansutter.com