EVERYONE GIVE A WARM ROUND OF UPVOTES TO @RESTEEMMUSE AND WELCOME THE RESTEEMER TO THE STEEMIT COMMUNITY!
THIS IS A RESTEEMER ACCOUNT!
TODAY YOU CAN GET A RESTEEM FROM THE @resteemmuse for SBD 0.005
THIS ACCOUNT WILL APPEAR IN A FEATURE POST ON WEBSITES INCLUDING BUT NOT LIMITED TO :
HTTP://WWW.POPSONGSHARE.COM, HTTP://WWW.TRENDINGTEAM.COM, HTTP://WWW.FINDRADIODJS.COM
THE ARTICLES CREATION WILL BEGIN TOMORROW SATURDAY MAY 26TH 2018! THE FIRST RELEASE OF THIS RESTEEMER @RESTEEMMUSE WILL DEBUT OFFSITE ON HTTP://WWW.POPSONGSHARE.COM
THE MENTION OF THIS RESTEEMER WILL COORDINATE SEO TOPICAL CONTENT GENERALIZED ABOUT THE POPULAR SONGS ON THE DADDY KID POWERS OF TEN ALBUM LIKE WANT TO SMASH, DADDIES KIDS, THIRSTY, AND LOVE IS OURS.
THIS RESTEEMER HAS BEEN CREATED TO INCREASE THE REACH OF OTHER ACCOUNTS! PLEASE FOLLOW IF YOU'RE INTERESTED IN FOLLOWING THE RESTEEMS OF @RESTEEMMUSE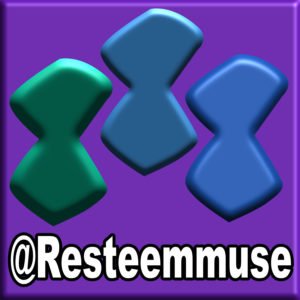 The following of this account has yet to begin! This account is a day one account! All sends of SBD are appreciated. Should posts links not be resteemable for any reason this account will attempt to refund those whom have made unsuccessful attempt and offer transparency in memo providing reason for return of SBD. Once a post is successfully resteemed there are no returns offered and transaction is considered complete upon resteem post comment receiving a comment from @resteemmuse!
Hello Steemians of Steemit. When creating an account on Steemit accessing resteemers can be vital to the growth of some accounts. For that reason the @resteemmuse was created. The impulse to create the @resteemmuse began when suspecting that accessing the potential of resteemers like this one would be common practice for the @Sutter account. This account has been created by @sutter and will be maintained on a daily basis. Should this account cease from posting for 72 hours or more it is likely that @sutter is absolutely unable to resteem. Should any such occurrence occur it's with advisory that one should ensure that @resteemmuse has actively resteemed within the last 72 hours. The consideration of restreeming is one that assists to the reach of accounts. On Steemit, it's commonplace to find accounts offering resteems and upvotes. This account does not offer upvotes in exchange for SBD or Steem equivalent. However, should users elect to send a memo complete with link and set price of SDB in profile description a resteem will be confirmed in a comment on the post that has been resteemed.
The growth of this account is naturally expected and sometimes resteems any post at will. There are times that the @resteemmuse account will resteem a post without a contribution of SBD made to the account. Those that elect to follow and send SBD to this account are engaging in a simple arrangement where SBD consideration is transfered to @resteemmuse with link in memo for resteem. Resteems will likely come within hours of the proper transfers of SBD and resteems should be posts made within the past 72 hours with target goal of resteem within 72 hours as a rule of resteem.
As the @resteemmuse grows in it's following and value the increase in price of SBD may change at any time. @Resteemmuse will try to offer those whom request resteems at least 24 hours notice before any such changes are made to the profile description area. This account is maintained as a independent collective by @Sutter and the second account registered by @Sutter. It is the intent of this account to sustain values of SBD and upvote the @Sutter account. Should those responding send SBD and receive a resteem they may also receive an upvote on their post. However, upvotes are not within the offer and should delegation of upvotes occur it's by the grace of the @resteemmuse account.
DISCLAIMER : Create an account on Steemit at your own recognizance. The offer of resteem is available for Steemit posts by way of transaction of SBD with memo to @resteemmuse. Due to the day one status of this account there is no statistical data to support that resteems will result in upvotes, comments, and resteems. Management of this account may be subject to change ownership in the event of sale or by divisible interest. SBD price for resteem is subject to change every twenty four hours.
Thanks again for welcoming @resteemmuse to the #Steemit #Community #Resteem #Resteemer