Do you want more VISIBILITY to your Steemit post?
Do you want more UPVOTE on your steemit Post?
Ultimately do you want to make MORE MONEY from your Steemit Blog?
Are you facing this type of Problems (Very Low revenue from Steemit Post, Zero Upvote etc.)

(Posted 16 hours ago and $0 as revenue)

(Posted 6 days ago and $0.62 Revenue)

(10 days ago and $0.0 as revenue)
compared to this there are a lot of steem members who make a lot of money within a couple of Hours.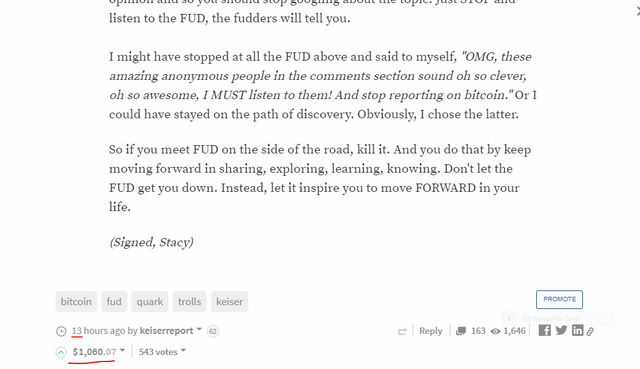 (13 Hours Ago and make $1000+)

(1 hour ago and make $100+)

(6 Hours Ago and $250+)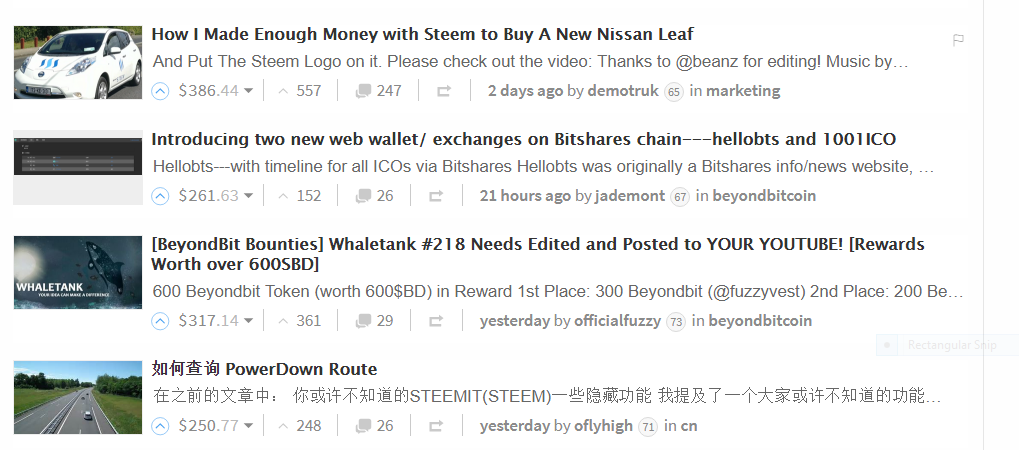 Why They making a Lot Vs Why others making a very few? :-
After a lot of research, a came to the point that they are making a lot because of these few reasons:
Numbers of Followers:-
Who makes a lot from Steemit.com they mainly have a lot of potential followers.



( 1000+ Followers)
Now the question comes, I am a new Comers I do not have potential followers, what I have to do???:-
It's a long term goal to achieve more followers on your steemit account. You need to
Interact with steem members
Upvote on their Posts
Give value to the community
Help others as much as possible
But to do this you need a long time. So what you can do to get a quick success on Steemit.
The Answer is Re-Steeming
What is Re-Steeming:- Re-Steem is something like Re-Tweet or Share. when Other Steemit members share your content (article/video/picture etc) with their followers then it is called Re-steem.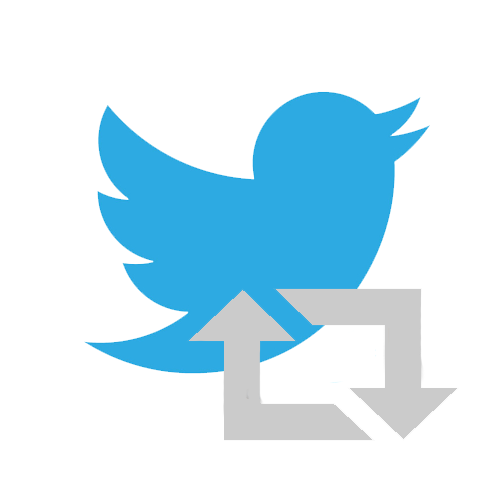 Picture Credit
How Re-Steem helps you to make More money:-
If you want to get the practical idea how it helps you to make more Upvote (Money) From your steemit post then this picture fits you!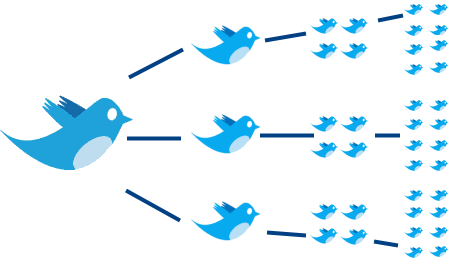 Picture Credit
Suppose you are a new to the steemit platform and you do not have a lot of followers(Say 50+). But you have 10 friends on Steemit who has 500+ followers Each. So if you share your post, your post will reach only to 50 steem members but if all of your friends share (Re-Steem) your post then your post will reach 500x10=5000 followers. So Re-steem helps you to reach more steem members and also more revenue.
How we are going to help you???
We are going to help you by providing Re-Steeming Service to reach more steemit members. We resteem your post to all of my followers just for a cup of coffee ($0.50)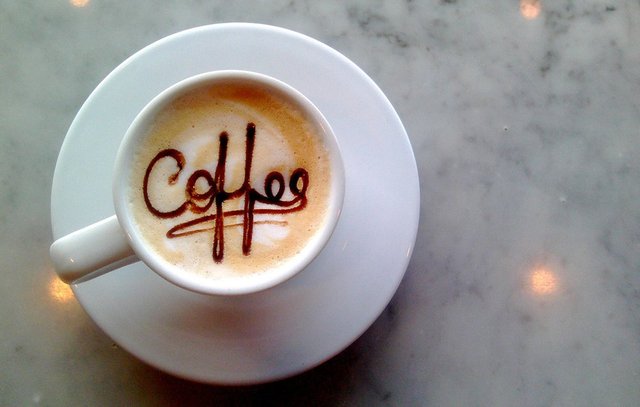 Image Credit
How Many Followers Do I have?
A lot of new followers follow me each and every day. So Please check my profile how much followers do I have currently.
How much I Charge per Re-Steem?
If you offer me a Cup of Hot Coffee I will happy to resteem your post. It Cost you just $0.50 Per Re-Steem.
Bonus #1: If you Re-Steem this post from your account you get a free Re-Steem, that means you get 1+1=2 Re-Steem from My account
Bonus #2 (Limited Time Only): You are also going to get my $20 Value Udemy course Absolutely for Free with this Re-Steeming Service.
1.5+ Hours Video Content will clear all the ideas about Steemit.com and How to Start
5000+ Students already Enrolled
100+ Five Star Review Says about the Quality of the course
Lifetime Access
Ask questions to me and 5000+ Students Steemit Community Directly
Paid Link Value $20: https://www.udemy.com/steemit-blogging-social-media-that-pays-work-from-home (Free If you Order the Re -steeming Service)
Bonus#3 : Join our Private Facebook Group For Free
So ultimately you are going to get 2 Resteem + Udemy Course On Steemit + Secret FB Group Joining ONLY at $0.50
DO WHY YOU ARE WAITING FOR? ORDER TODAY
Warning: Price may increase within 24 Hours due to high order volume.


Picture Source
How to Order???
1.Go to your Profile->Wallet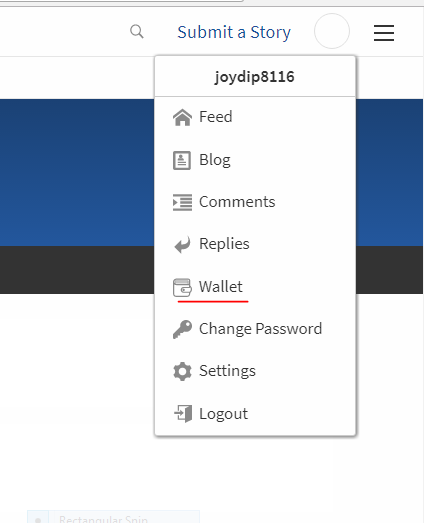 2.Go to Steem dollar or Steem -> Transfer Option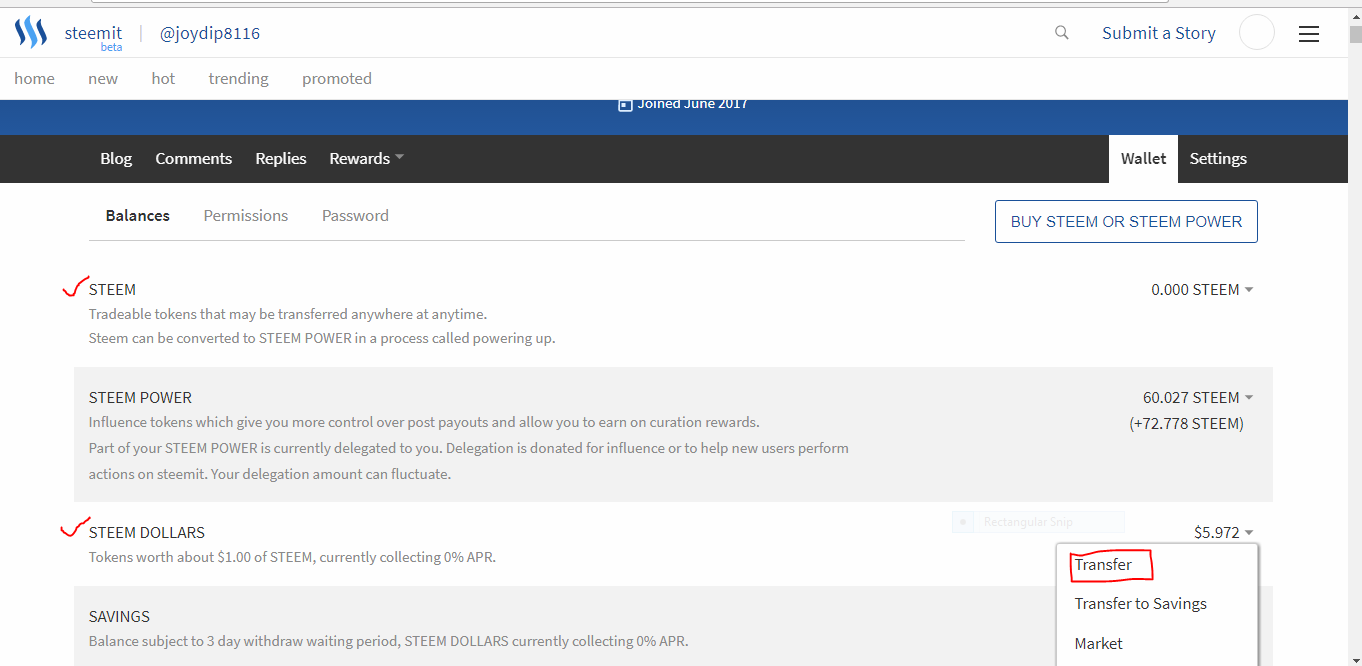 3.Fill out the Form.
to -> joydip8116
amount-> 0.5
memo-> your post link what you want to resteem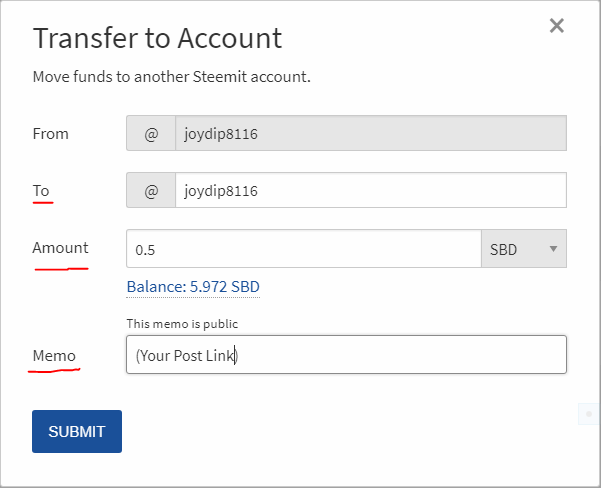 After successful ORDER you get this type of confirmation message on your wallet section

Then wait for 24 hours I will resteem your post and Confirm you in the way.


FAQ:-
Do you offer any number of Fixed Upvote?
Ans: No. I just Resteem your post to my followers. It depends on your Post Quality how much Engagement you are going to get on your post.

How much time it Take to Re-Steem my post?
Ans: Maximum 24 hours

I want to order in bulks. What I have to do?
Ans: Send me 0.001 SBD/Steem and ask me how much you want to donate me for my Service! We are ready to help you as soon as possible