😊 Here Is What Happens When You Power-Up 10,000 STEEM 😊 (when Steem is at $1)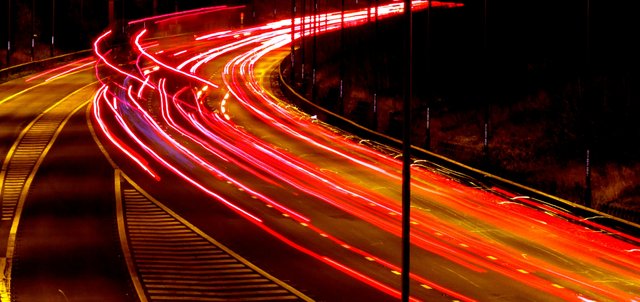 Hey guys and gals,
I thought I would share with you something that I've been wondering for while...which is:
What happens when you power-up 10,000 STEEM?
What Happened
Well, I had a bit of LUCK. (Labor Under Correct Knowledge)
When the STEEM had it's latest peak at 1.60, I sold my power-up for Bitcoin. Then when bitcoin was going parabolic yesterday, I sold my bitcoin and bought STEEM at $0.99.
I started a course at learncrypto.io about the Wyckoff method...and I'm learning to buy the dip! 😊 All this to say, that I ended up with much more STEEM than I started with and realized that I could share with you what happens when one powers-up 10,000 STEEM when the price of STEEM is at ~$1.
More Than For Research, I Power-Up Because...
I POWER-UP because it's the best place in the world I can think of to park my money. Like I said in a previous post: Nothing beats income and influence. I know that I'm getting a steady stream of curation rewards as well as author rewards. I will take that over any speculation...any day.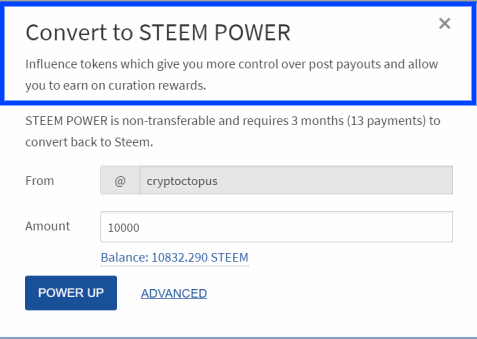 So Here Is What Happened
Shout out to https://steemworld.org for their amazing little app. I especially like the % calculator because you can play with it. Right now, I've been voting a little too much and I'm at 49% of voting power. Here is what it looked like before I powered-up: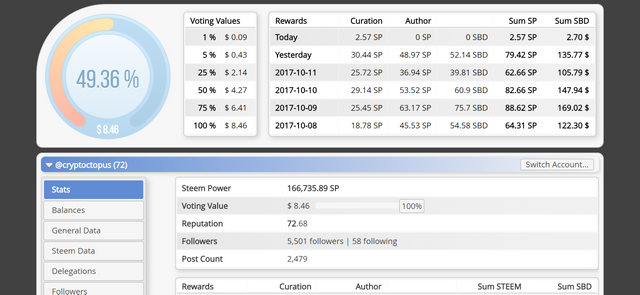 Hey, ~$8 isn't too shabby but if I was at 100% it would look like this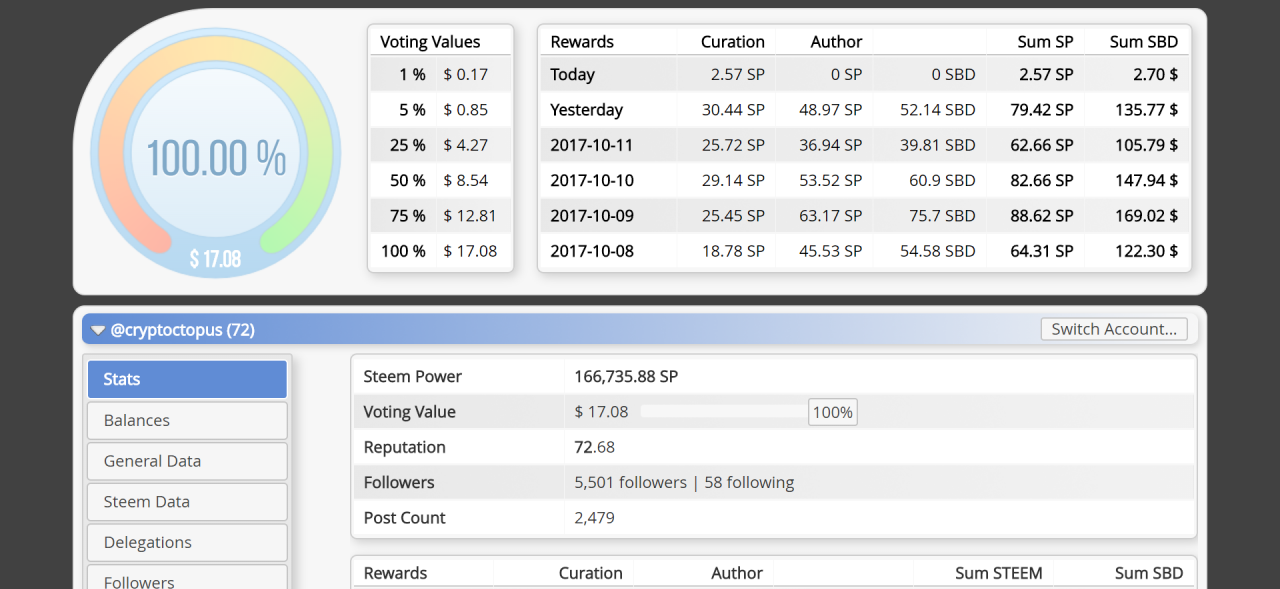 So the magic number is $17.08 when I had 166,735 STEEM powered up.
Now let's look at what happened after a power-up of 10,000 STEEM.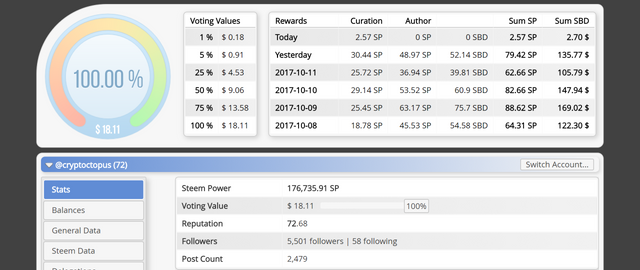 Conclusion: Powering-up 10,000 equals an additional ~$1 on every votes. (and additional benefits)
I think that's awesome to be honest and let me explain why...
Once upon a time, the reward curve wasn't what it is today. Back then, adding 10,000 STEEM would maybe have added an extra $0.05 to my vote...brutal.
There were no incentives for me or anyone else to accumulate more SP because the additional benefits were marginal. But now I know that every SP that I am accumulating add significantly more influence to my vote. Also, my curation rewards will increase. I earn ~ 170 SP a week just voting on other people articles. Now I can expect an increase in this passive form of income.
Realize that you are at the right place at the right time, there hasn't been a better time to accumulate STEEM. In the future, when the price of STEEM is at $10, you will be receiving 10X less steem for the same $ reward. The future belongs to you if you make the most out of this opportunity.
PS: The link to learncrypto.io is a referral link. I think these guys are awesome and the community is great. If you are interested in trading cryptocurrency without losing your shirt you should check'em out. They also have a livestream two times a day to look over charts and banter about stuff.