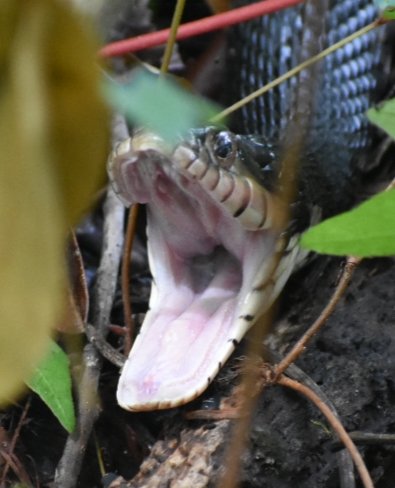 I stumbled upon this Southern Black Racer while peacefully walking a nature trail.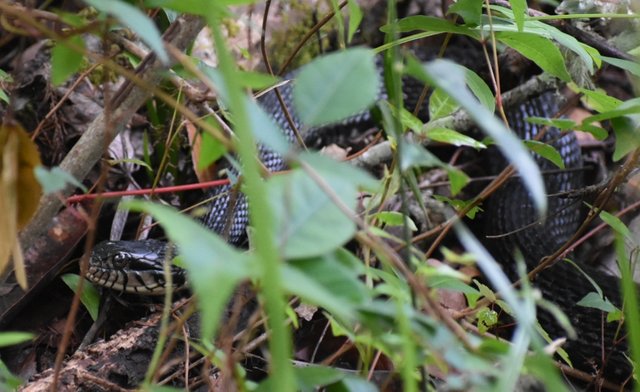 It was about 3 feet long and quite thick for a Black Racer.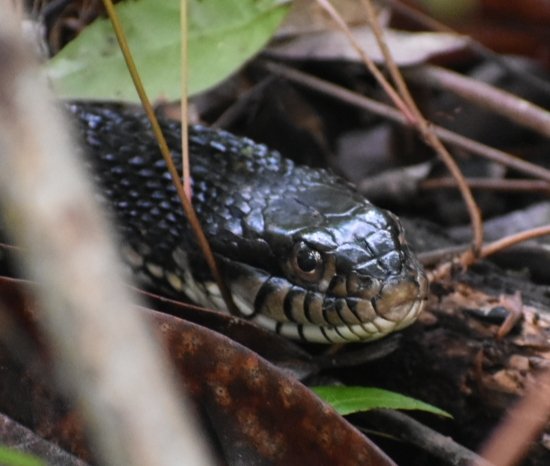 I patiently spent time watching it while staying a healthy distance away to be safe. They are very fast - hence the name "racer".
It's scales were absolutely beautiful.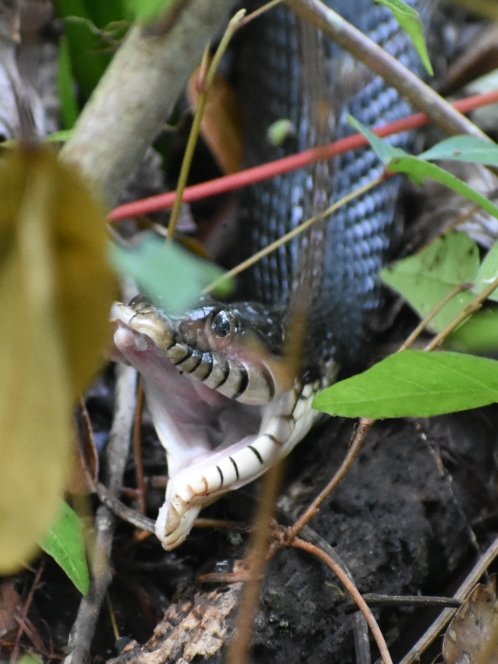 My patience paid off as it started to yawn - I excitedly snapped as many pictures as I could!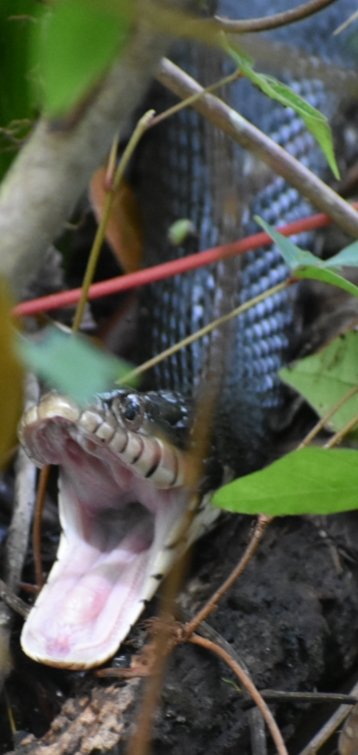 Amazing!
All pictures taken by @rawruss with a Nikon D3400 w/ 70-300mm lens. Be careful when you step off the path!