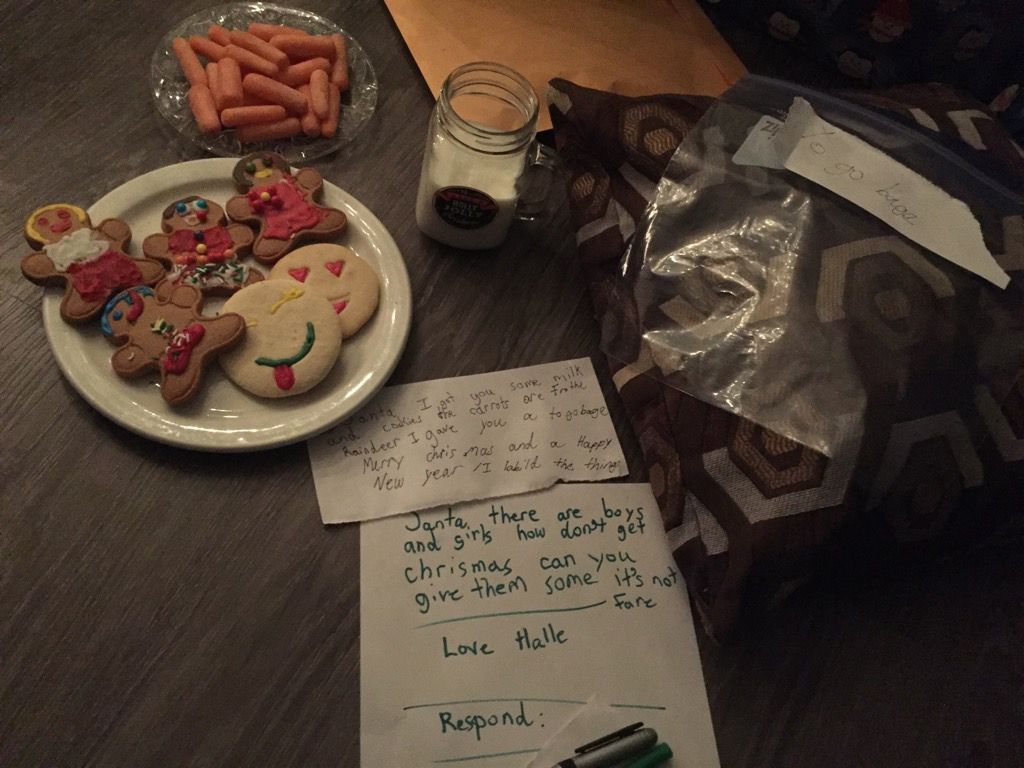 This is the note my daughter left for Santa this year. She's has been trying so hard to hold onto her belief in the big red man, but I think it has come to an end. Not because her classmates have told her he isn't real. Not because she can tell the mall Santa is an imposter. Not because we — her parents — have stopped encouraging her to believe.
But because she can't reconcile why a jolly, generous, magical being like Santa would bestow some children with lavish gifts but leave others empty-handed.
My daughter will stop believing in Santa for largely the same reason I stopped believing in God. But I hope that she realizes that Santa isn't actually essential to Christmas spirit. And that she doesn't have to wait for his generosity and good will to help children in need — she can bestow that on others herself.