Baha'i
"One of only seven Baha'i temples in the world at present, this unique structure symbolizes unity and invites prayer to God.
The quiet serenity of the Baha'i House of Worship reflects the spiritual truths of the Baha'i Faith: the oneness of God, the oneness of humanity and the oneness of religion.
Like all Baha'i Houses of Worship, the temple in Wilmette is circular in shape, has nine sides and is surrounded by exquisite gardens and fountains."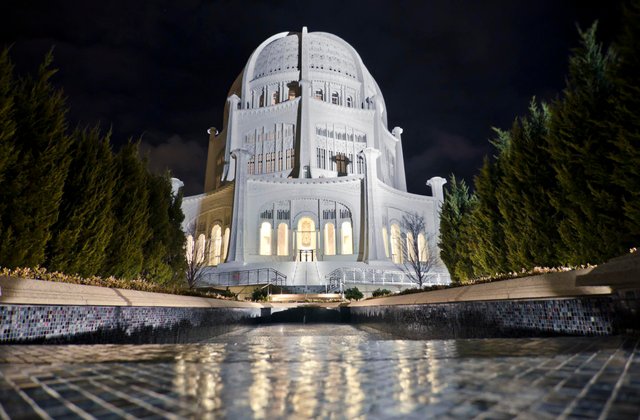 This was taken as a long exposure to bring out the highlights surrounding the temple and make for a smoother image.