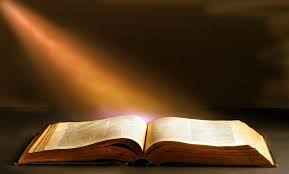 [ Praise to God for a Living Hope ] Praise be to the God and Father of our Lord Jesus Christ! In his great mercy he has given us new birth into a living hope through the resurrection of Jesus Christ from the dead,
1 Peter 1:3 NIV
Observation:
This is from the first letter of St.Peter the Apostle a New Testament Epistle.
The first word of this epistle, Peter, identifies the author, who called himself "an apostle of Jesus Christ" (1 Peter 1:1). He wrote this letter to a group of Christians scattered throughout the northern areas of Asia Minor, where he may have previously preached the gospel.
Interpretation:
The belief of the resurrection of the Lord and Savior Jesus Christ gives us hope for eternal life. This is the life after this present life we have in the physical body. Here, the Apostle Peter is giving Praise to God the Father that in His mercy to humankind , he gave the Savior to die and be resurrected as the first born of resurrection.
The reality of death is unavoidable, thus it somehow renders a hopeless situation to anyone facing the horror of death. But, because of this belief that the Savior died on the cross and after 3 days he resurrected, there is a born hope to anyone who believe.
Application:
Knowing this truth,as it is in the Scripture, I will not worry about my life's end. I have a hope for the life to come after death. Thus, death although it's a reality, has no more sting in me. Praise be to God, indeed!
If you like my post, please follow, resteem and upvote; A million thanks to you @joshvel