Debt Fully Paid
Isaiah 50:1
1 Thus saith the Lord, Where is the bill of your
mother's divorcement, whom I have put away? or which
of my creditors is it to whom I have sold you?
Behold, for your iniquities have ye sold yourselves,
and for your transgressions is your mother put away.
In the days of the prophet Isaiah, the people familiar with the law of Moses would have known that God allowed a man who was hopelessly in debt to another man to sell himself, or one of his children, to be that man's slave. This was a very difficult experience to have to go through. The above verse from Isaiah has rhetorical questions from God to His people. They had sinned grievously against their God, but He wanted them to know that He had not sold them, that they still belonged to Him. Rather, it was their own willful sin that had caused all their troubles.
The Bible teaches that there is a relationship of indebtedness between God and humankind, but it's not a debt God owes anyone. Rather, it is we who are hopelessly indebted to our heavenly Father because of our own sin. No amount of work or payment on our behalf can get us on equal footing again. But the good news is that God Himself has paid that debt for us. God has stamped on our debt 'Paid in Full'...
1 Timothy 2:4-6
4 Who will have all men to be saved, and to come
unto the knowledge of the truth.
5 For there is one God, and one mediator between God
and men, the man Christ Jesus;
6 Who gave himself a ransom for all, to be testified
in due time.
Reference: 365 Essential Questions from the Bible
www.barbourbooks.com
The Grim Reaper Preacher says, "Try reading the Bible from cover to cover - you'll like it."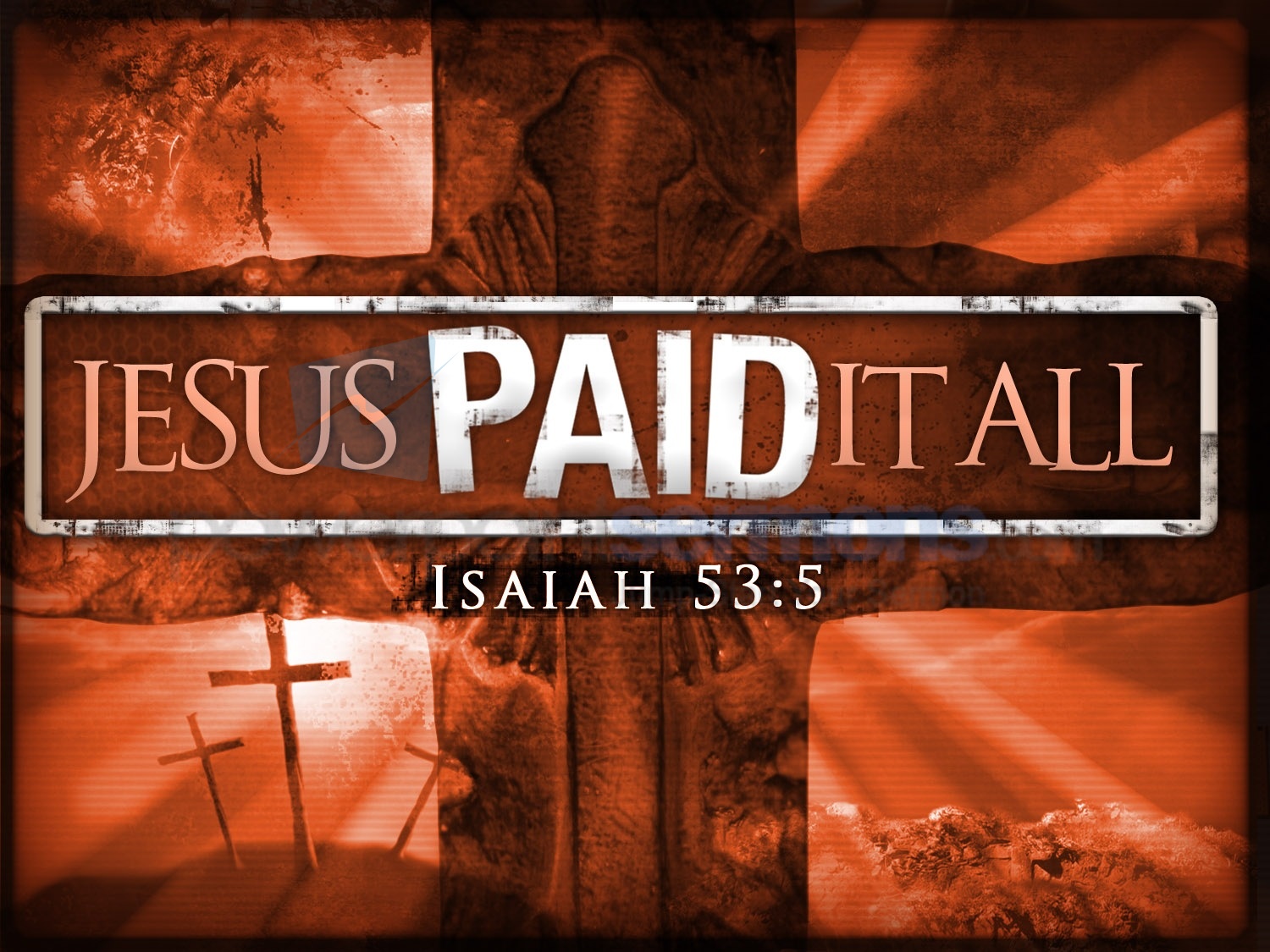 Get More Upvotes and Followers using...
Kryptonia
Stream Bitradio and earn FREE BRO Tokens...
Click Here to Register FREE for Bitrad.io