"For the word of God is quick, and powerful, and sharper than any twoedged sword, piercing even to the dividing asunder of soul and spirit, and of the joints and marrow, and is a discerner of the thoughts and intents of the heart."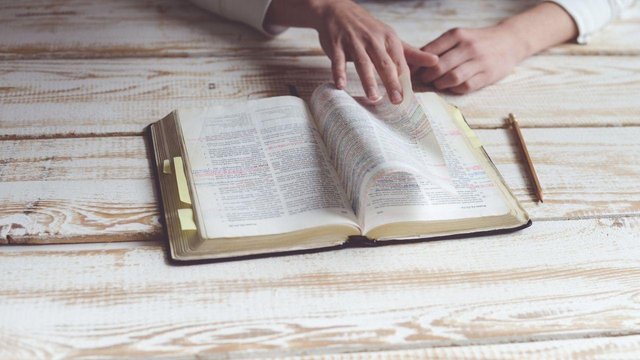 Link
In the Bible we find affirmations about the power of the word of God, we believe that through it everything has been created from nothing, God has given us life from dust through the breath of life, by his word.
When we understand the magnitude and power that has delegated us through that same word and not only that, it has given us the power that raised Jesus from the dead, "His Holy Spirit."
From there we can have that certainty in it, in the word that says who we are in Christ. Today I want you to appropriate what you are in Him.
He that hath the Son hath life; and he that hath not the Son of God hath not life.
1 John 5:12
The Bible teaches us that "We were dead", today we have life in Christ. Again we believe in a new opportunity every morning, "His mercies are new every morning."
I wish with all my heart that you appropriate who you are in Christ and begin to see from that perspective, I assure you that nothing will look the same way.
---
ESPAÑOL
---
"Porque la palabra de Dios es viva y eficaz, y más cortante que toda espada de dos filos; y penetra hasta partir el alma y el espíritu, las coyunturas y los tuétanos, y discierne los pensamientos y las intenciones del corazón"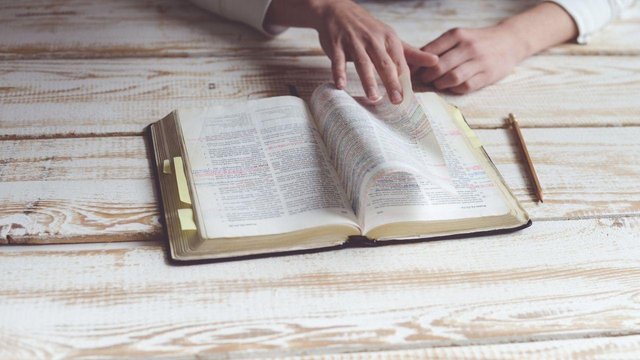 Link
En la biblia encontramos afirmaciones acerca del poder de la palabra de Dios, creemos que por ella ha sido creado todo de la nada, Dios nos ha dado vida del polvo por medio del aliento de vida, por su palabra.
Cuando entendemos la magnitud y poder que nos ha delegado por medio de esa misma palabra y no solo eso, nos ha dado el poder que resucitó a Jesús de los muertos, "Su Espíritu Santo".
Desde allí podemos tener esa certeza en ella, en la palabra que dice quienes somos en Cristo. Hoy deseo que te apropies de lo que tú eres en Él.
El que tiene al Hijo, tiene la vida; el que no tiene al Hijo de Dios no tiene la vida.
1 Juan 5:12
La biblia nos enseña que "Estábamos muertos", hoy tenemos vida en Cristo. Nuevamente creemos en una nueva oportunidad cada mañana, "Sus misericordias son nuevas cada mañana".
Deseo de todo corazón que te apropies de quien eres en Cristo y comiences a ver desde esa perspectiva, te aseguro que nada se verá de la misma manera.
---
---
Muchas Gracias por compartir esta lectura, deseo que el Espíritu Santo de Dios traiga revelación de su palabra a nuestras vidas.