Dear friends, we need to know a number of ways of prostration, and the religion that helps them and here are some of the ways of worshiping the Lord.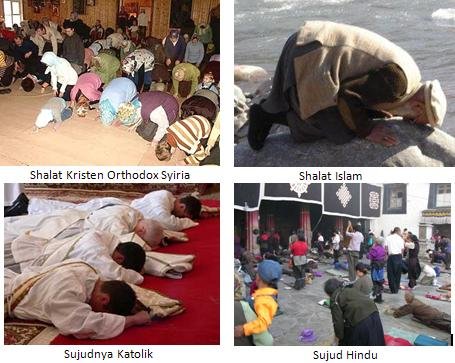 In the picture above you can see Syrian Christians, prostrate Muslims, and Catholics prostrate and Hindus prostrate, all religions are different in prostration.
Hopefully this will become information and hopefully useful.