Introducton To The Team Of Relictum Pro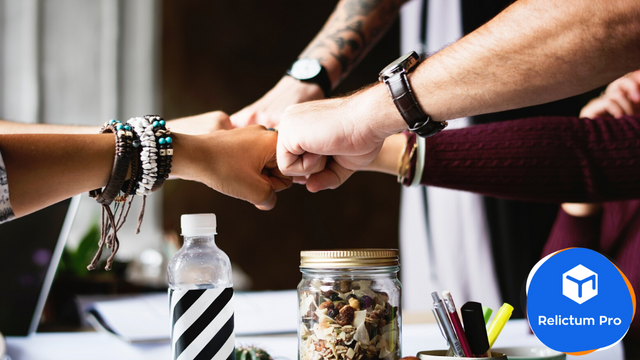 When a new project launches then its success rate depends on the capability of the team so the team should be innovative and well experienced to execute the project goal that they claim in the whitepaper.
It is very easy to say anything innovative in the whitepaper but on the time of execution a few projects fulfill their goal and this because of a good team and in this article, we will discuss the Relictum pro's core team members in details so you understand that the dream of blockchain5.0 that Relictum pro showing us will be possible or not.
Alexander Strigin: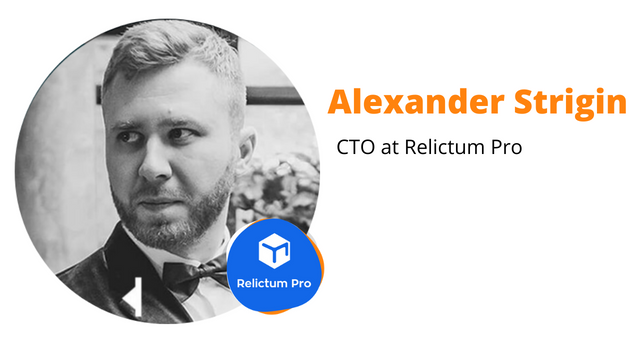 He is the Cheif technical officer(CTO) of Relictum pro, he is responsible to show a path to the company's technological vision, create a technological strategy to fulfill company needs.
He has studied from ITMO University, Alexander Strigin has huge experience in Git, C++, PHP, Blockchain, Unix, OOP, Management and project management and his quality is reflecting from the work he did with Relictum pro project so you can now see they have successfully launched their test net and going toward the main net.
Franco Fiore: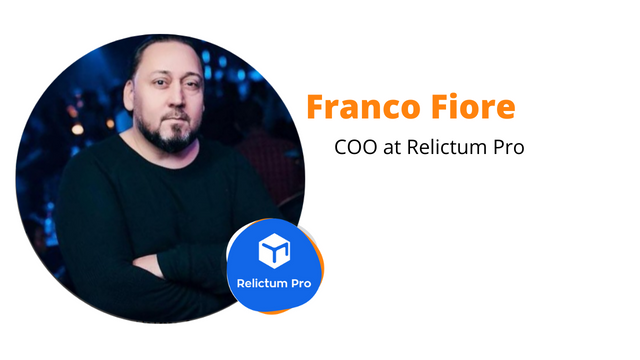 He is the Chief Operating Officer(COO) of Relictum pro who manages crucial departments of the company like production, marketing, and sales.
He has good experience in marketing/marketing management because he working as co-founder at ecox consultancy and had created multiple businesses past and now he is helping Relictum pro to achieve its awareness in the market.
Nikolai Osipenko: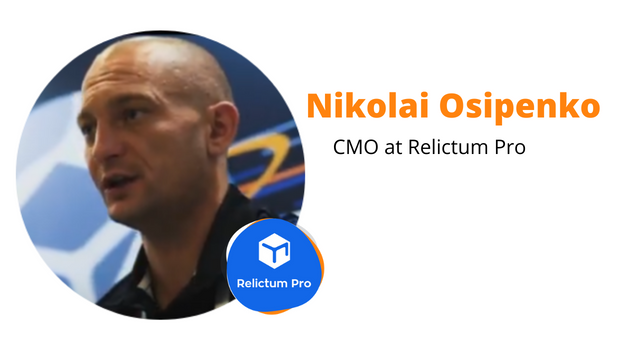 Nikolai osipenko is the Chief Marketing Officer (CMO) of Relictum pro whose main job is to marketing so can the awareness of the Relictum will grow and he did a good job for Relictum that you can check from the youtube channel of Relictum link is below of this article.
Jorge Sebastiao: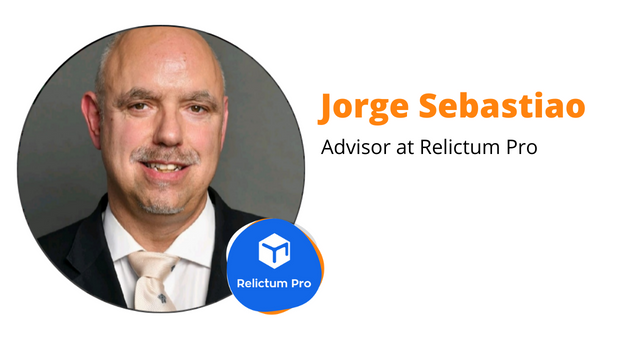 Jorge sebastiao is the advisor at Relictum whose background is soo much technical he had a Ba Sc with mathematics computer science and he is presently CTO for partner Eco-System Data Center Solutions of Huawei, he had worked as the head of global service solution at International Turnkey Systems - ITS, he also had worked for First Information Security-FIS as a chief operating officer and did vice president role for EMC (Expanding Mobile Connectivity) company.
Matthias Sheikh: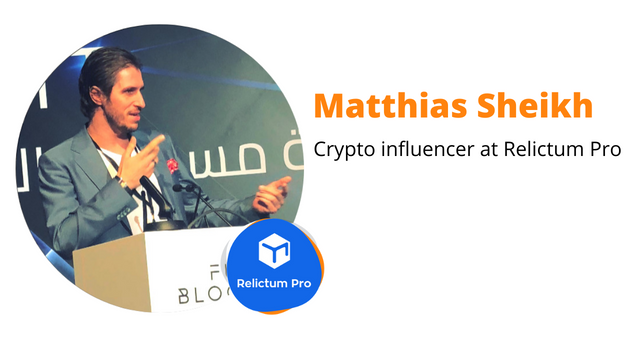 Matthias sheikh is the crypto influencer for Relictum pro he did his education from Harvard University, he has verified entrepreneur influencer verified account in linked and Facebook as well which means he has good experience in the influential job and he is presently working as a chief strategic officer/partner at Block Gemini.
There are so many team members' names still not revealed by the Relictum pro so we don't know who is the CEO of Relictum pro latter they will give surprise to us.
If you compare the work done till now on the Relictum pro then you can't believe that this work has done just by these few people. Which means there are many people in the background working for Relictum pro.
Many products are already launched by Relictum pro you can check at its website, it launched node for every device so you can run node from your mobile or computer (Linux, Mac, Window) and test net already lunched where they successfully checked 100,000* per second and for more information, you can check my previous article or simply visit to following links
○ Website: https://relictum.pro/
○ Medium: https://medium.com/@relictumpro
○ Whitepaper: https://relictum.pro/cabinet/docs/whitepaper_en.pdf
○ Telegram: https://t.me/Relictum_Pro_Official
Risk warning!!: All the information above are not financial advice and neither legal nor illegal advice all are my opinion and this article is of your knowledge Before. investment do your own research because nobody will responsible for your profit or loss
*BTT username- jiten12344321