[Tips] Some Problems In Relationship by @rosyblessing
SOME PROBLEMS IN RELATIONSHIP
We would be looking at few problems that are happening in relationships I will mention a few today and list the rest by next week.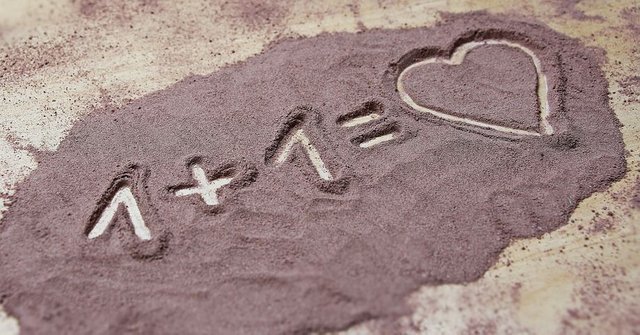 source
1- You spend more time apart than together::The couple that plays together stays together,if one or both of you is always doing others people work and not making out time for each other,then the both of you have a lot of planning to do because it doesn't make any sense not having time for each other every time it is always about work,this could make the relationship crumble,you both can go on dates by weekends see a movie go clubbing or just stay home and and have your private time together, nevertheless use your phones to communicate often when you are apart before you meet take short trips to reconnect in a different ambiance.
2- You spend time together without living space for individual growth:When your partner is your best friend it is a very good thing,it means you both will enjoy each others company more,you would always be seen together ,but while you may love doing every single thing together it may not be the best for the both of you,you both have to give each other some space spend individual time alone,am sure before you started dating you had hobbies,you can hang out with friends do other stuffs individually,enjoy your freedom,being together almost every time is boring,the guy should hang out with the guys,and the babe should have a night out with the girls.this way you both can grow and learn new things but most importantly do not cheat, alone time is quality time.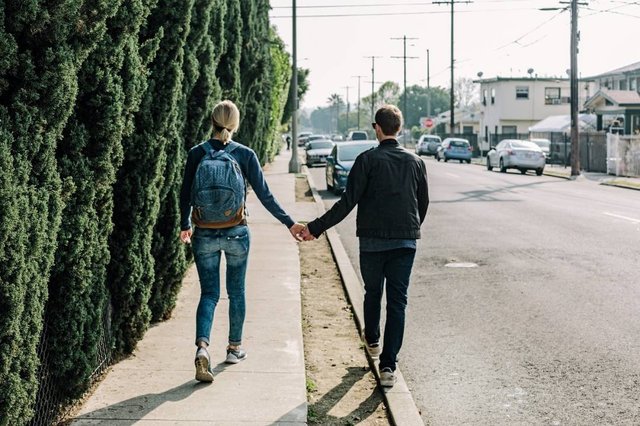 source
3- Constant quarrels over same issues:;This is one issue in most relationships,revisiting the same conflicts every now and then.there's always this particular thing that stirs it up for example quarrelling over either of you not calling or visiting,remember that the point of being in a relationship is for the people in it to be happy to feel good being confident about each other and growing to know more about one another be patient and kind specially when you know your partners weakness like he or she might be short tempered and have anger management .reflect on the you are always fighting about deconstructing issues is a great way to get to the core of the matter,if you can't avoid not quarreling about it either of you can walk out to cool off in the midst of that quarrell then come back later to talk about it figure out ways to setlle it amicably and calmly.
4- You don't like their parents:;Well that's a tough one they didn't choose their parents neither did you and if you are not feeling a connection or comfortable around them doesn't mean you should hate them or be hard on yourself emphasize on it instead of trying to get rid of them ask yourself questions like are they really bad people,if their parents are disrespectful, or simply unfriendly you are not obliged to sit with them your partner should also hear about how you feel because you are in this together and they are to defend you,stand up for you and intervene wherever his or her family grows too unbearable.
Join me same time next week to shed light on more of this issues bothering our relationships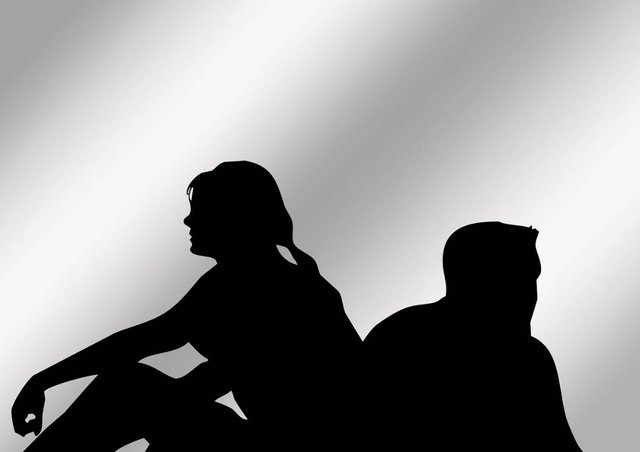 source
---
---
For Relationships Advice and Post..
---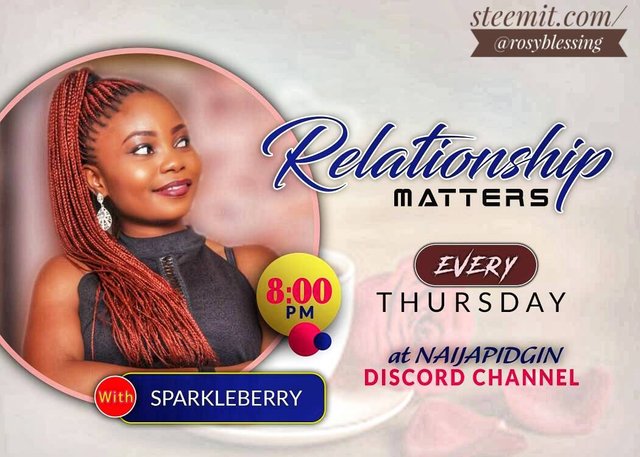 You can also join me on NAIJAPIDGIN DISCORD CHANNEL by 8:00PM every THURSDAY for Relationship show, where we treat and solve issues regarding to any types relationship.