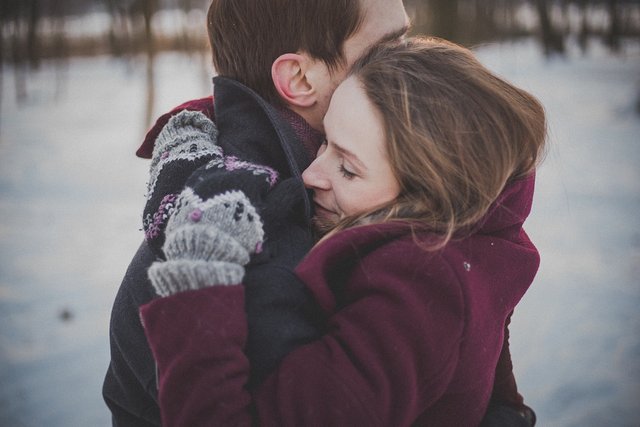 I am trying to explain this to you. What has been your search for during your relationship with your partner. Building a romantic relationship is something that attracts each partner to maintain relationships. In the end someone will find a way to provide comfort to their partner.
A sense of comfort will certainly be formed if there is mutual love. So that the relationship must really be in my heart on the foundation of love. Security is one of the most important priorities in building relationships with your partner. Without this feeling, a relationship will feel very bland.
With a sense of comfort there will be a relationship of mutual trust. For people who have just formed a relationship it might be a little difficult to be able to make a sense of comfort. Finally, the relationship will be awakened in an attitude of mutual self-confidence and reluctance. Not even all can give or feel comfortable with yourself, including your partner.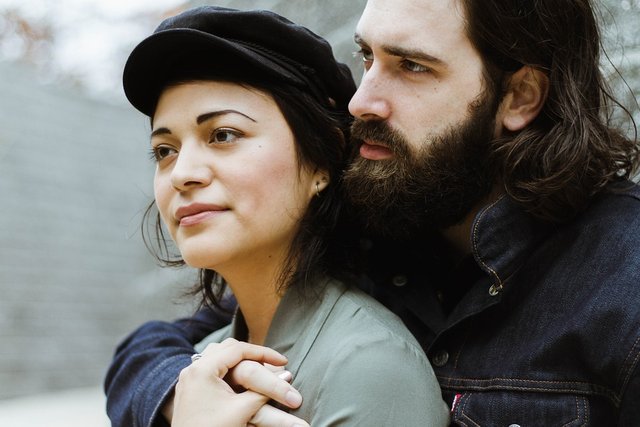 image source
Based on one of the studies presented by
Every Day Health
, one way to provide comfort with a partner is through a hug. Hugs have an important role in a relationship. In general, hugs can be described as a disclosure of love.
Although generally hugs are often regarded as a way to show affection. Besides that hugs can also provide other benefits that are very useful for the body's metabolism. When hugging, of course you will feel a very extraordinary expectation. You enter a level of comfort that is extraordinary.
You and your lover have been in a very solid world. Where all parts of your body will blend tightly into your partner. You have met in a very beautiful arms. It is amazing when you and your partner can simultaneously feel the heartbeat that causes the vibration of the power of love.
It's up to you how to hug with your lover. But I strongly recommend that your whole body be integrated with your partner. At that time you have tried to transfer a power of love through hugs, gazes and whispers of love through ears.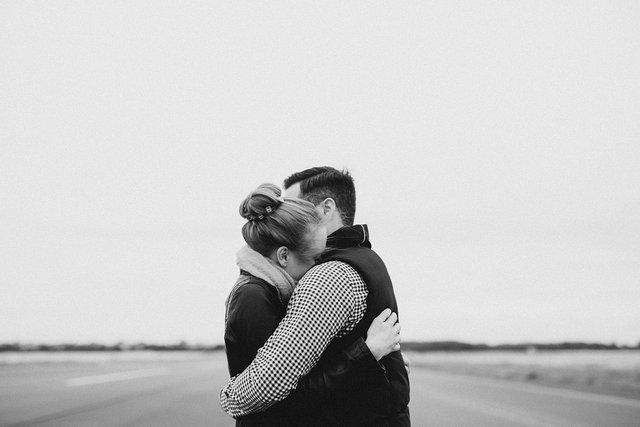 image source
If you do this in a conscious state, then I am very sure you will find a very comfortable space of life. Both of you have tried to unite two hearts in one body. Without realizing it, the power of love and passion seemed to blend together. You and your lover will feel a high level of confidence.
Hugs have made a new force capable of providing that power. At that time you will feel a mood that is so peaceful. Hugs have made your relationship out of control at that time. Enthusiasm for stimulation continues to enter your inner soul, inner feelings and instincts.
This of course will also be felt by your partner. You both have entered the same world when. A world full of love, peace, beauty, and a resurrection of rampant passion. During the hug, you will feel a warm atmosphere that can help your trust in your partner. From now on you can do all this easily and anytime.
---
---
[INDONESIA]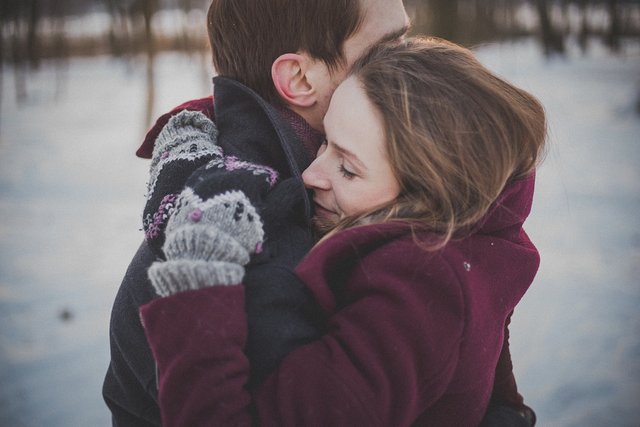 image source
Saya berupaya untuk menerangkan ini kepada Anda. Apakah yang menjadi pencarian Anda selama ini dalam menjalani hubungan bersama pasangan Anda. Membangun hubungan yang romantis adalah sesuatu daya tarik dari setiap pasangan untuk menjaga hubungan. Pada akhirnya seseorang kekasih akan mencari cara untuk dapat memberikan rasa nyaman kepada pasangannya.
Rasa nyaman tentunya akan terbentuk bila terdapat rasa saling mengasihi. Sehingga hubungan harus benar-benar di bangu di atas pondasi cinta. Keyamanan menjadi satu prioritas terpenting dalam membangun hubungan bersama pasangan Anda. Tanpa adanya rasa tersebut, maka sebuah hubungan akan terasa sangat hambar.
Dengan rasa nyaman akan terjalin hubunga yang saling menaruh rasa percaya. Bagi orang yang baru saja menjalin hubungan mungkin akan agak sulit untuk bisa membuat rasa nyaman. Akhirnya hubungan akan di bangun dalam sikap yang saling tidak percaya diri dan merasa sungkan. Bahkan tidak semua bisa memberikan ataupun merasa nyaman dengan diri Anda termasuk pasangan Anda.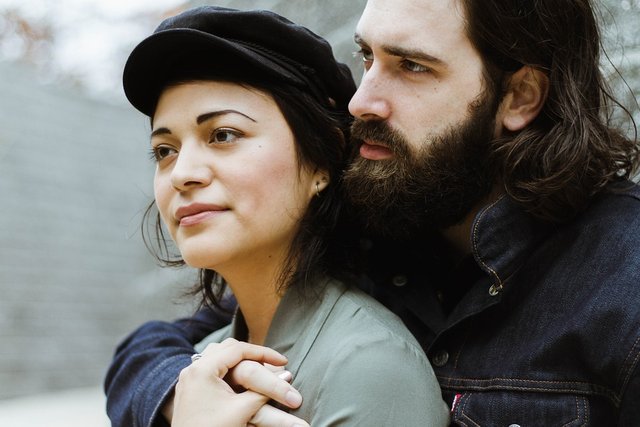 image source
Berdasarka salah satu studi yang di kemukakan oleh
Every Day Health
, salah satu cara utuk memberikan rasa nyaman dengan pasangan Adalah melalui pelukan. Pelukan memiliki peran penting dalam suatu hubungan. Secara umum, pelukan dapat digambarkan sebagai suatu pengungkapan terhadap rasa cinta.
Meskipun umumnya pelukan sering dianggap sebagai suatu cara untuk menunjukkan kasih sayang. Disamping itu pelukan juga bisa memberikan manfaat lain yang sangat berguna bagi metabolisme tubuh. Ketika berpelukan tentunya Anda akan merasakan suatu ekpetasi yang sangat luar biasa. Anda memasuki dalam tingkat kenyamanan yang sangat luar biasa.
Anda dan kekasih Anda telah berada pada alam yang sangat padu. Dimana seluruh bagian tubuh Anda akan menyatu memeluk erat pasangan Anda. Anda telah bertemu dalam dekapan yang sangat indah. Itu sangat luar biasa ketika secara bersamaan Anda dan pasangan Anda dapat merasakan detak jantung yang menimbulkan getaran kekuatan cinta.
Terserah bagaiamana cara Anda melakukan pelukan bersama kekasih Anda. Namun saya sangat menyarankan agar seluruh tubuh Anda dapat menyatu dengan pasangan Anda. Ketika itu pula Anda telah mencoba untuk mentransfer suatu kekuatan cinta melalui pelukan, tatapan dan bisikan kalimat cinta lewat telinga.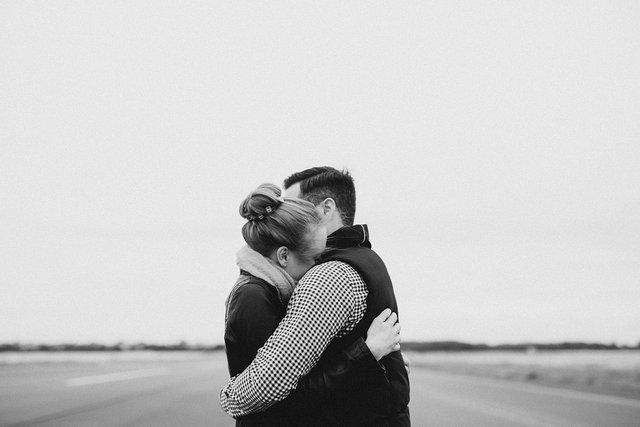 image source
Jika Anda melakukan ini dalam keadaan sadar, maka saya sangat yakin Anda akan menemukan ruang kehidupan yang sangat nyaman. Anda berdua telah berupaya menyatukan dua hati dalam satu tubuh. Tanpa disadari juga kekuatan cinta dan gairah seakan menyatu begitu saja. Anda dan kekasih Anda akan merasakan tingkat percaya diri yang tinggi.
Pelukan telah membuat suatu tenaga baru yang mampu memberikan kekuatan itu. Ketika itu juga Anda akan merasakan suasana hati yang begitu damai. Pelukan telah membuat hubungan Anda menjadi tidak terkendali ketika itu. Ransangan demi ransangan terus saja memasuki jiwa batin, perasaan dan naluri batin Anda.
Hal ini tentunya juga akan dirasakan oleh pasangan Anda. Anda berdua telah masuk dalam dunia yang sama ketika. Dunia yang penuh dengan kasih sayang, kedamaian, keindahan, dan kebangkitan gairah yang merajalela. Pada saat pelukan juga Anda akan merasakan suasana hangat yang dapat membantu rasa percaya Anda terhadap pasangan. Dari sekarang Anda dapat melakukan ini semua dengan mudah dan kapan saja.

---
Posted from my blog with SteemPress : http://ponpase.com/2018/09/21/hugging-sensation-that-makes-comfortable/
---
**********
Thanks to : @rok-sivante
**********
The Youth Steem Indonesians Community : @pojan, @adilvakhri, @bangmimi
https://steemit.com/~witnesses
---
---
By : @ponpase | From Indonesia
For : Science, Life, Spirituality, Inspiration, Nature, Philosophy.
---
If you like sevenfingers in giving a curate you can also follow sevenfingers CURATION TRAIL Here
---
"Thank You"

---

---

---
---