Valuable Relationship Is The New Currency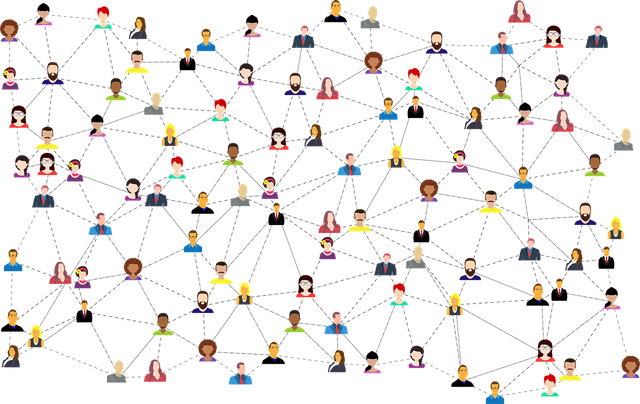 Hi friends here to enlighten your mind towards having mutual relationships and it's benefit in this universe.
We all know how important it is to build mutual relationships with individuals in different, because no man like they say is an island. We need people in your adventure on earth because in life is in phases, people help us through every phase, without people we may never get to our destinations. I don't believe that minding your business is a good idea for people that want to be outstanding in their business endeavour, you need to go and there, listen to ideas both failed and successful ideas. Minding your business always will make you buy and sell your products to your self, if you want your customers to remain, you must be outgoing.
Before we start talking about currency, you definitely need to relate with people, like i said earlier, they may not be your decision makers but they are decision builders, they put out options for you to maximize your choices.
No company, organisation, business or individuals can function without people. In a manufacturing company, meeting the needs and desires of their consumers must be their utmost priority because they are the buyer and without them, profit won't be made. So, acting like you don't need anybody would not only break quality connections for you but make you go broke, i mean, extremely broke!
Having the right relationship with people is much more sustainable than money itself. For instance, you can work a day without knowing where the next job will come from, but it only takes some level of relationship to make you rest assured that you might be chosen for another day's task.
Notwithstanding, you don't need everybody to relate with, you just need the right people who are aligned to what you are looking to achieve.
It's not a relationship of only benefit but values. Nobody likes to relate with people who have nothing to offer in a relationship. If you building a valuable relationship with people in no time you'll be creating wealth. Building and having relationships are two different concepts. The different is that, when you build relationships, you try to nurture it by fertilizing and watering, that is creating and distributing value amongst yourselves, but having relationship can be dormant, stagnant and this type is incapable of attracting or creating potential opportunities for you. Therefore, it is pertinent to make your relationship with people grow.
connection is simply relationship and relationship is currency. So it's justified.
Get involved, get socialized and grow in it.
Just like Democracy concerns people, make relationship look like democracy because it's all about the people. Endeavour to relate with people in your surroundings, create a bright cartels within your neighbourhood. In conferences try to interact there and many other places, you never can tell the values you might be missing.
A poor farmer needs investors to enable him make profit while the rich farmer needs labourers to increase his profit. Without this intermediaries, the subject matter which is profit-making won't be ascertained.
In conclusion, we all need to be successful, in achieving this we need Ideas that would create wealth. Relate with individuals and get mixed up with several smart minds, take advantage of it and build on your already existing knowledge.
Like a business owner needs the educated and enlightened for mental skills and uneducated for physical effort (manpower), because without them both, the aim of the business would be misdirected and unachievable.
Finally, if business need people to grow and keep it in the right direction, we are humans also need people to make the best decisions and it starts by building relationships.