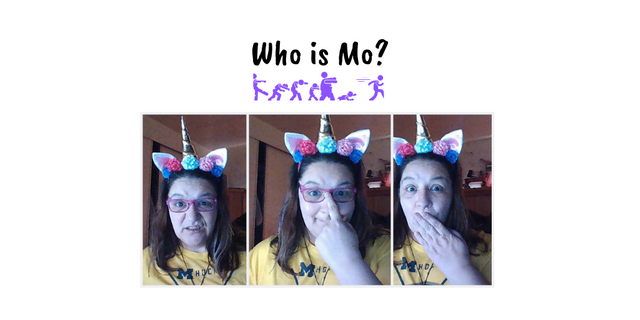 I'm a unicorn. Duh.
I have been here for almost 2 years and I have never really properly introduced myself. As a newly made minnow, I think it's high time I do that. Sure, I spat out the worst possible intro post in the history of intro posts when I first started out , and possibly added some of the best comments known to man: Great stuff!, but I've never really said anything about me. The who am I question is one that I wonder on the daily myself. I have been so many different people throughout my adult life that the me of me was lost along the way. I don't always know who I am, but I know what I am: a storyteller and a performer. I love to make people feel something other than okay. I enjoy making people laugh, I love to sing. I love to dance. I love to do it all. That is the essence of me.

My Great Grandma, whose beautiful face is found within the above image, encouraged me to be the creative devil that I am today by breaking and throwing switches into the wood stove. These weren't just any switches. They were fetched by me and had promises of whoopins all over them. She refused to allow my Grandma to punish me for being an imaginative and adventurous child. I come from a long line of strong women. But she was my one.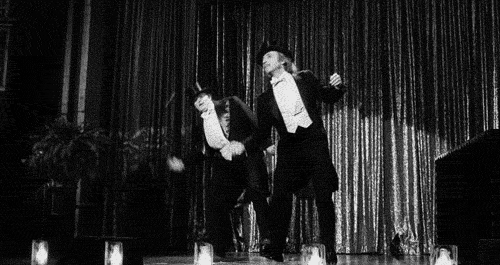 The memories of her sitting in her rocking chair by the stove while I sang and danced around the tiny living room like an old Vaudevillian performer, are forever etched in the scrapbook of my heart. She would listen intently as I recounted tales of afternoons on the river, frogs caught, and mountains climbed. Mary Susan Osborne was my first audience and she loved every minute, even when it drove everyone else crazy. When Great Grandma started down the road to Dementia, it became my turn to participate in her adventures - loops around the house in search of an upstairs that didn't exist. I always wanted her to find it, insisting it was just around the next corner, but I knew she never would; Great Grandma hadn't had an upstairs since she was a little one. She left us when I was seven. With her passing went summers on the Hollow, stories at her feet, and there would be no one to save me from any more hand-picked switches.

My family is my everything. I am the only girl and the middle child. Talk about issues. I got em. I also have the munchies. Please hold while I make myself a sandwich. Now that I am properly fed and watered, I can get back to work on this lovely post. True, it is being written while I listen to others deliver their best creations at Pimp Your Post Thursday. Shhhh. Don't tell anybody. ORRR was this a space filler just so I can drop this beautiful image of my brothers, mother, and me? You will never know. Ask any of my friends and they can tell you that I am an expert secret keeper.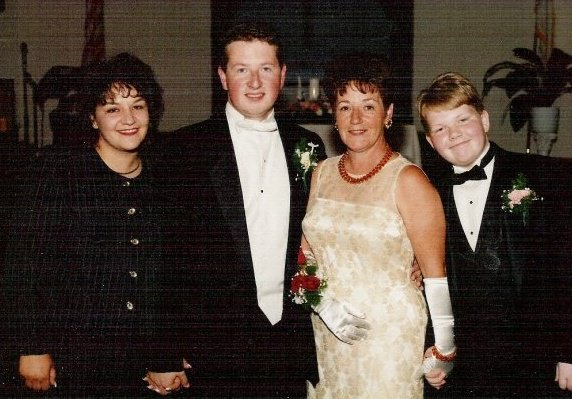 This is the only known family photo in existence. Not that we didn't have a camera growing up; there are plenty of pictures of we kids. If my brother Charlie hadn't gotten married that day, this photo would probably have never happened. I am thankful for it and it is one of my more treasured possessions. We lost Mom almost 20 years ago, so this picture means even more now.
I learned a lot about hard work from our mother. As a single parent, she did everything that she could for us. We always had clean clothes, food to eat, and went to good schools. She wasn't the best, but she was ours, and we loved her. There isn't a load of laundry that goes by that I don't think of her. She was beautiful and snorted when she laughed. I think I miss that most.
I am a great mixture of these two amazing women. If you wonder who I am, know that I am a little bit of Mary Susan and a little bit of Virginia Ellene. Equal parts love and hard work. I add my own bit of crazy with my love of zombie games and funny poems. I love being here on the Steem blockchain. Thanks for having me!
Special Thanks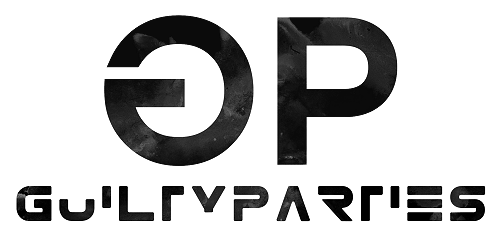 image by @guiltyparties
Vote Guiltyparties Witness

image used with permission/ @fracasgrimm
Special Thanks

super fab gif by @snook
Vote Enginewitty Witness

image stolen from @snook's stuff. shh don't tell her.