Who is Reggie Middleton :Crypto Fraud & Veritaseum Scammer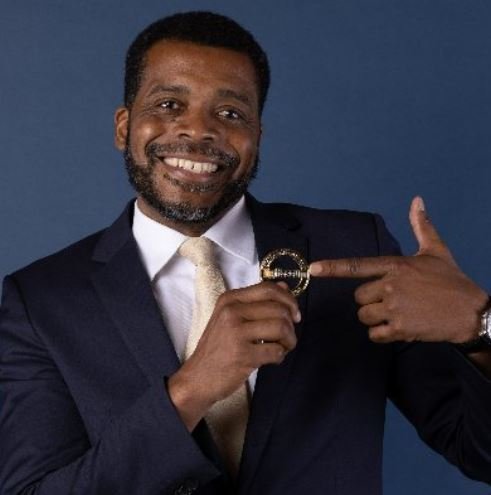 Who is Reggie Middleton ?? Reggie Middleton committed Fraud per the US Securities & Exchange Commission New York regional Office. Case 1:1904625 (dated Oct 31,2019) These same documents can also be found on the internet and is PUBLIC RECORD. All links are below that are cited. Please DO YOUR RESEARCH when it comes to Crypto Fraudsters. Not sure how people are overlooking this the news has been everywhere.
The SEC even established a VERIFUND to re-compensate the ppl who were frauded out of money
https://verifairfund.com/
More can be seen in SEC Complaint and Restraining order docs attached below.. This is old news. If anyone wants the actual case document I have that too. I have also provided additional links below.
PDF to the SEC Complaint
https://www.dropbox.com/s/u1801l7x7jtqd76/SEc%20complaint.pdf?dl=0
PDF to the SEC Restraining Order
https://www.dropbox.com/s/3mgfmgn3x5ah4ss/Restaining%20Order%20RM%20SEC.pdf?dl=0
PDF SEC Freezing Assets
https://www.dropbox.com/s/wh6vbwuus51n0fq/order-pr2019-150%20Frozen%20Assets%20RM.pdf?dl=0
SEC Links on Veritaseum Scam
https://www.sec.gov/divisions/enforce/claims/reginald-middleton.htm
https://www.sec.gov/whistleblower/award-claim/award-claim-2019-208
https://www.sec.gov/news/press-release/2019-150
News Links
https://www.coindesk.com/markets/2019/11/01/reggie-middleton-reaches-95-million-sec-settlement-over-alleged-ico-fraud/
https://www.digitalcurrencyperspectives.com/2019/11/19/securities-and-exchange-commission-v-middleton-no-119-cv-04625/
https://finance.yahoo.com/news/sec-charges-reggie-middleton-fraud-160600967.html