Greetings from team ReggaeSteem TGIF
Welcome to another JAHM Bounty!
Please read the following carefully as a rule has been modified.
There is a slight rule change, and it goes like this. Screen Shots of Retweets with 3 tagged friends on twitter get a 3% Up Vote. Screenshots without tagged friends on twitter get 2%
This Week's Video
In this video we talk about what you can do with the JAHM token.
As of this video the JAHM token can be:
Traded for Steem and then from steem to bitcoin, Lite coin, EOS or any other digital currency or token.
Used to redeem advertising services on the reggaes teem platform.
Used to redeem stake and stay packages( stake /power up 100k or 500k to stay ion 4 star hotels in Negril ( Conditions apply)
ReggaetSteem Info
Social Media: http://ReggaeSteem.io
Video Sharing Platform: https://www.reggaetube.io
Discord 👨‍🔧 http://discord.gg/UQNT9as
Telegram: 🗣️ http://t.me/reggaesteem
📊 $JAHM http://steem-engine.rocks/transaction...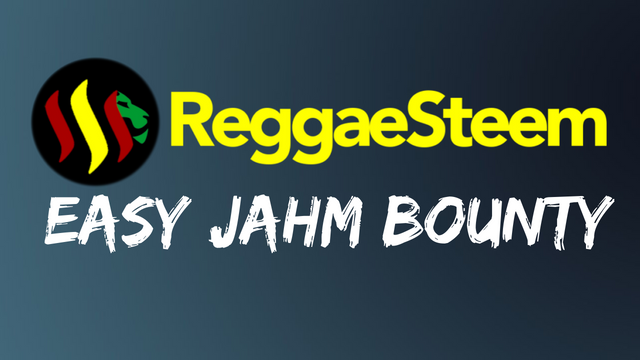 Let's dive in!
The video above is another example of our many on-boarding videos which can be found anytime on our official ReggaeSteem YouTube channel. In this video, talked about what you can do with JAHM tokens at this point in time.
We post our tutorials, introductions and vlogs here regularly for you to view, provide feedback and support our Steem on-boarding initiatives. Raising awareness creates value for everyone and every Tribe on the blockchain.
In an order to reach more potential members, we are rewarding members who complete the following tasks.
Easy JAHM Up-Vote Bounty Rules
---
The ReggaeSteem account will Up-Vote your comment with screen shots at 2% which gives about 127 JAHM at this moment. Screen Shots of Retweets with 3 tagged friends on twitter get a 3% Up Vote.
Re-steem this post and follow us @reggaesteem

Subscribe to the ReggaeSteem Youtube Channel and like this video this video

Follow us at Twitter.com/reggaesteem

Re-tweet and like this tweet:https://twitter.com/reggaesteem/status/1182536126604513280?s=20

Post a Screenshot of your re-tweet in the comments below with ( Showing the 3 friends tagged on twitter in the screenshot = more Up votes).
*Tagging friends is optional on twitter is optional.
Tip: If you have already subscribed and followed our ReggaeSteem social accounts, all you need to do is
re-steem this post
Like the Youtube Video
Retweet & like the tweet
leave screenshots of the Retweet with 3 friends tagged on twitter😃.
Do remember to post a screenshot below for the JAHM Upvote!
Complete the tasks above within 7-days to be eligible for your JAHM rewards!
---
Thanks to our recent Easy-bounty Participants
@golden.future
@fredkese
@babarakas43
@orjantomarcelo
@ayjoe
@samest
@athomewithcraig
@zohaib336
@wakeupkitty
@botefarm
@djapipo
@pouchon.tribes
@chireerocks
@minhaz007
@turpsy
@devann
@missaj
@easypaisasteem
@ajks
@mobi72
@engrsayful
@eprolific
@madushanka
@rehan12
@cruis
@certain
@priyanarc
@chrismadcboy2016
@juwel2018
@pandaparker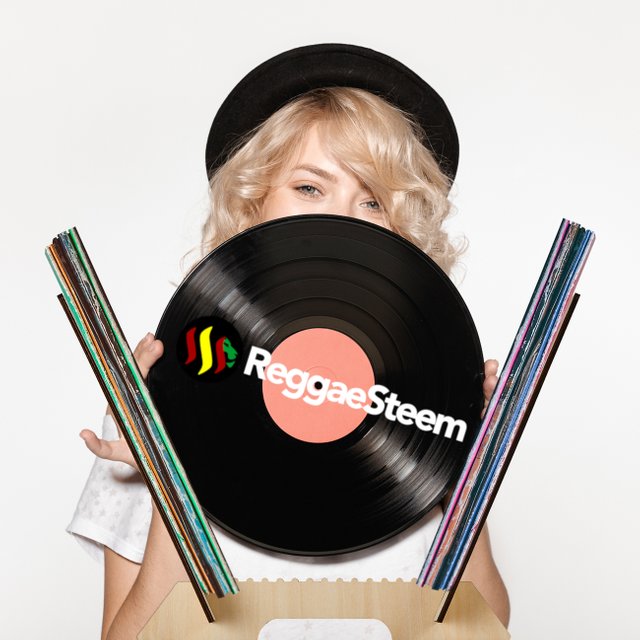 ---
Delegation Links:
50SP| 100SP |200SP | 300SP | 1,000 SP| 10,000SP
---
Thank you for being a part of this journey. We look forward to growing with you and bringing Reggae Culture and a nation onto the Steem blockchain.





Web| Tribe| Telegram| Twitter| YouTube


---

▶️ ReggaeTube
▶️ YouTube

---

Posted via ReggaeSteem | Reggae Culture Rewarded