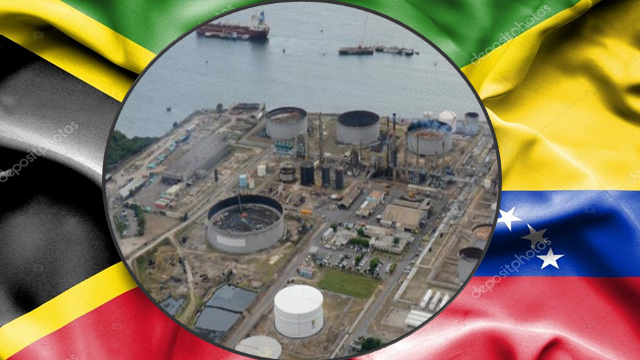 sourse
Currently, the oil industry is still one of the most important energy sources worldwide, which is why today I want to talk about an important partnership between Venezuela and Jamaica in the refining of this item in an industrial complex where oil is subjected to a series of physical processes and chemicals, in order to extract a good part of the large
variety of components that it contains, and that are of great Usefulness in everyday life. the fractionation of
Crude is based on the physical principles of distillation. this important industry is based in Jamaica specificallyin Kingston and it called Petrojam Ltd.
Actualmente, la industria del petróleo sigue siendo una de las fuentes de energía más importante a nivel mundial es por esta razón que hoy quiero hablar de una importante sociedad existente entre Venezuela y Jamaica en la refinación de este rubro en un complejo industrial donde el petróleo es sometido a una serie de procesos físicos y químicos, a fin de extraerle una buena parte de la gran variedad de componentes que contiene, y que son de gran utilidad en la vida cotidiana. el fraccionamiento del crudo se basa en los principios físicos de la destilación. Esta importante industria tiene su sede en Jamaica especificamente en Kingston y se llama Petrojam Ltd.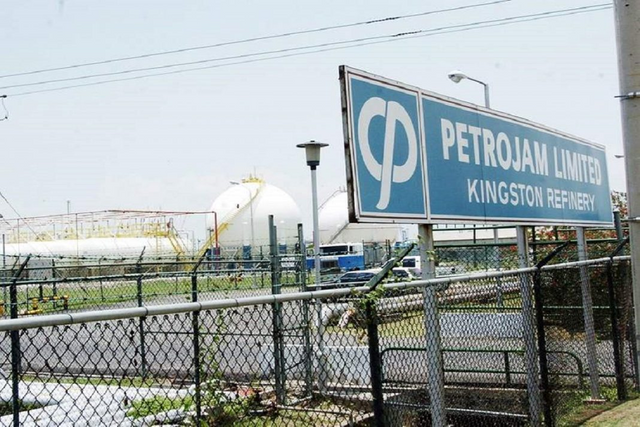 sourse
This company was established under the PETROCARIBE agreement on August 14 of 2006 the association agreement was signed between PDV Caribe and the Jamaica Crude Corporation (PCJ), which is consolidated on January 30, 2008 withthe constitution of the joint venture Petrojam Ltd. (PCJ 51%, PDV Caribe 49%) Kingston Refinery It is located in Kingston Harbor, and from1993 has operated profitably in a Unregulated and competitive market.
Esta empresa se constituyo en el marco del acuerdo PETROCARIBE, el 14 agosto de 2006 se firmó el acuerdo de asociación entre PDV Caribe y la Corporación de Crudo de Jamaica (PCJ), el cual se consolida el 30 enero de 2008 conla constitución de la empresa mixta Petrojam Ltd.(PCJ 51%, PDV Caribe 49%).La Refinería Kingston está ubicada en el Puerto de Kingston, y desde 1993 ha operado de manera rentable en un mercado no regulado y competitivo.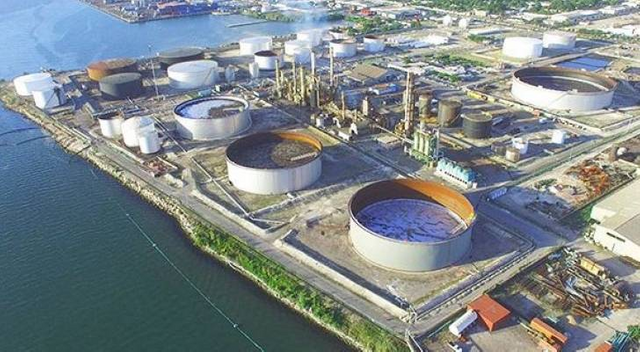 sourse
Petrojam is dedicated to the purchase and refining of crude oil and the sale of refined petroleum products. The company's distillation-reformation refinery has the capacity to process 35,000b / d, producing diesel for cars, heavy residual fuel, kerosene, jet fuel, LPG, asphalt and gasoline. The firm also imports low sulfur diesel to be distributed nationwide. Petrojam is currently developing a refinery expansion project that will increase capacity to 50,000b / d
Petrojam se dedica básicamente a la compra y refinación de petróleo crudo y a la venta de productos refinados de petróleo. La refinería de destilación-reformación de la compañía tiene capacidad para procesar 35.000b /d. produciendo diésel para automóviles, combustible residual pesado, queroseno, combustible para aviones, GLP, asfalto y gasolina. La firma también importa diésel bajo en azufre para ser distribuido a nivel nacional. Actualmente, Petrojam está aumentando un proyecto de expansión de la refinería que aumentará la capacidad a 50.000b / d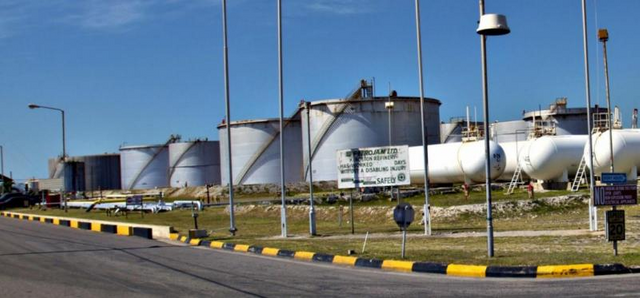 sourse
today, due to the political and social economic crisis that Venezuela PDVSA presents, it has seen its oil production fall more than a third in the last five years to less than 2 million barrels per day, it has lost its dominant position in the Caribbean in recent years in its struggle to sell oil due to economic sanctions and not keeping up with creditors' payments Jamaica determined to acquire 49% of the shares, which belonged to the state-owned oil company PDVSA, a decision that was taken in June of this year, so Jamaica now controls the entire installation.
hoy en dia en virtud de la crisis economica politica y social que presenta Venezuela Pdvsa, ha visto su producción de petróleo caer más de un tercio en los últimos cinco años a menos de 2 millones de barriles por día, ha perdido su posición dominante en el Caribe en los últimos años en su lucha por vender petróleo debido a sanciones económicas y no mantenerse al día con los pagos de los acreedores Jamaica determino adquirir un 49% de las acciones, que pertenecia a la estatal petrolera PDVSA decision que fue tomada en junio de este año en curso por lo que ahora Jamaica controla toda la totalidad de la instalacion.
---
Posted via ReggaeSteem | Reggae Culture Rewarded