REGGAE - SINGLE - PROMOTION - Song [Outlaw in Babylon Snippet] by DreaDnuT 1995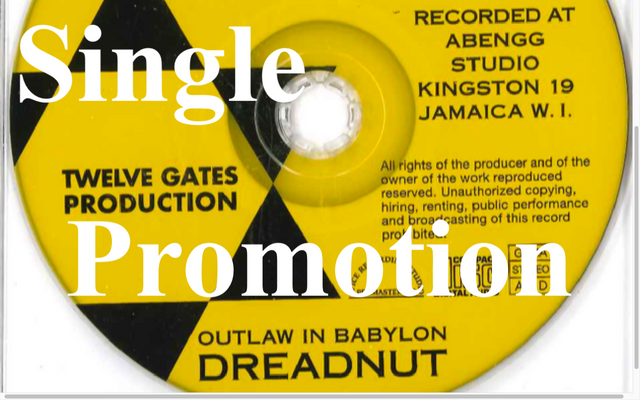 Greetings and one Love. The Reggae Song 'Outlaw in Babylon' is a very special Piece of Music from 1995, recorded and mixed @ Abengg Studio in Kingston 19, Jamaica W.I.
German Dancehall Artist DreaDnuT did meet a few Members of the legendary Roots Radics Band and Wiss on the Bass, normally well known as one Singer of the famous Group, Israel Vibrations.
Track: Outlaw In Babylon
Vocals and Lyrics by DreaDnuT
Riddim & Bass by Wiss
Guitar by Dwight Pinckney, one of the original Founders of the Roots Radics.
Drum Programming by Carl Ayton .
Mixed by Chris Daley
Mastered by Freeman @ Spice Records, Germany.
Support the Pioneers by Downloading, Streaming, Sharing and Rating!
Leave a Comment and spread some Vybz. Jah bless you.
Download the Single here;
Stream it @;
Stream our Playlists;
InI say Thanks to Kosmikk- MusiC/ @honolulu for the Distribution of the Music and for all the Promotion.
Check out more of his Stuff
I am DreaDnuT, presenting 100% original, unique, fresh and selfmade Music. Videos from the Genre Reggae, Roots and Dancehall. Beats, Instrumental Music and Songs. I'm a german Riddim Composer, Reggae Artist, Producer and Sound Engineer. Sharing with you, diverse Categories of my musical Skills, Styles and Talents. Different Styles and Patterns of Homemade Reggae Music, selfmade Riddims and Live Music Sessions in my Home Studio.
My musical Roots are in Jamaica, where I have been a Resident in the early 80's, during the good old Dance Hall Days. There I went through the original jamaican old School of toasting Rub a Dub and Raggamuffin Style in Patois. The Bible and it's Prophecy is my neverending Source of spiritual Inspirement for my Songwriting,
Thanks to All, who are supporting me on Youtube.
You got the Power to push my Work and hopefully reaching my Goal by your Help some Day, because Artists need Supporters and Music needs Ears to be heard. Preaching Word, Sound and Power by the Blessing and Grace of Jah Rastafari, Haile Selassie I the First. Visit my Channel for more Reggae and Dancehall. Subscribe right now to stay updated for more Music Videos of various Genres.
Fallow me on Youtube
Fallow on
Fallow on
Run go tell your Friends and Brethren, that the Single is out!
May Jah guide and protect you on all your Ways.
One Love
Rastafari