A New Way to Discover and Share Music + Revamping Music/Song Reviews on ReggaeSteem
Discovering #NewMusic To Share on ReggaeSteem
A new way of discovering music to share on Reggaetube, which will automatically be shared on Reggaesteem.io! There are plenty of ways to discover new music these days. One way is through The Dub Lounge in the app store or google play. Download the app (radio.net) and you'll never have to listen to the same song twice. It's always a fresh mix and the vibes are as irie as irie can get. It's a great way to listen, discover and then share. If you are stuck listening to the same songs over and over or wish to expand your horizons when it comes to reggae music, then download the app and give it a try.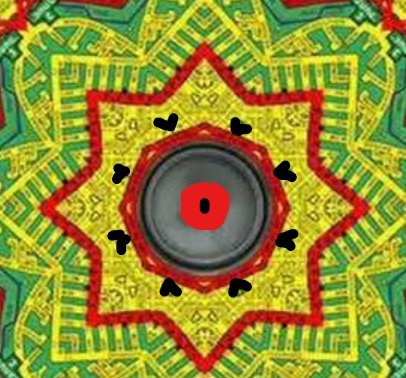 We be Jahmin' around the house all day 24/7 to the dub lounge from tune-in radio. Most of the songs are dub, hence the name – The Dub Lounge. Others are more electronic/disco type beats, but they have a dub-style influence, making them very unique and easy to JAHM with. The cool thing about it is that radio.net combines more than 30,000 total radio stations, which ensures the vibrations stay diversely assorted. I've found many JAHMs and artists that I otherwise would never have found if it wasn't for The Dub Lounge. If you have an Alexa or Echo, you can ask them to "play the Dub Lounge from tune-in radio," and you'll get a mix of the 30,000 stations combined, always bringing you some new spice and flavor.
Use the shazam app to then tap and hear who you're listening to if it's too good not to share and then bring it to the feed! We are all about #newmusic here and this is the perfect opportunity to keep things JAHMin on the TUBE and ReggaeSteem! If you're priming a particular post on music, then concentrate on a more in-depth analysis and critique of the music.
What do you think the song/lyrics mean (to the artist?)
What do you think is meant by the lyrics?
What does the song and/or lyrics mean to you?
How do the words/riddim/melody of the song make you feel when listening?
Etc. (Be creative with it)
General music posts where the music is reviewed and the lyrics are copy and pasted is a thing of the past really. Step into another dimension and begin to provide more thorough comprehensive analyses of the songs/lyrics and provide some sort of insight into the deeper meaning behind them. All music has an underlying meaning and it can differ from listener to listener. Provide this sort of detail with us and share what you think on a more profound level. This sort of discussion will spark even more thoughtful discussion because it will enable users to tap into their emotions rather than just thinking on a surface level.
I look forward to all of the content to come, and expect nothing but the best from this entire tribe.
2020 – We Be JAHMin'!!
Welcome to ReggaeSteem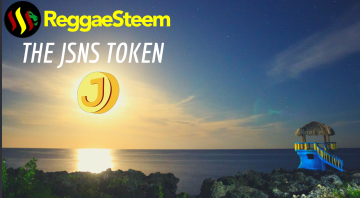 @reggaesteem's ultimate reward system. The JAHM Stake and Stay Token is explained in detail Keep Powering Up and you can JAHM your way to JAMROCK!
Come Join Us On ReggaeSteem Today!
|Web|Tribe|Telegram|Twitter|YouTube|Discord
---
Posted via ReggaeSteem | Reggae Culture Rewarded