A 10-day expedition into Western Australia's central Kimberley has resulted in an international team of botanists hitting the floral jackpot.
The group used four-wheel-drives and a helicopter to scour remote waterways for a rare type of water lily that had never before been scientifically recorded.
Professor Kingsley Dixon, who led the team, said they were overjoyed to locate the elusive species growing in two billabongs.
"My feeling at this point about the whole expedition is just exhilaration," he said.
"You can't help but get a sense of uplift that we find these fabulous new species in these exotic landscapes, that no-one's actually discovered before."
A sample of the plant had been collected once before but there was not enough evidence for it to be formally recognised as a distinct species.
So Professor Dixon rounded up a crack team of tropical botanists to track down the elusive pale blue flower.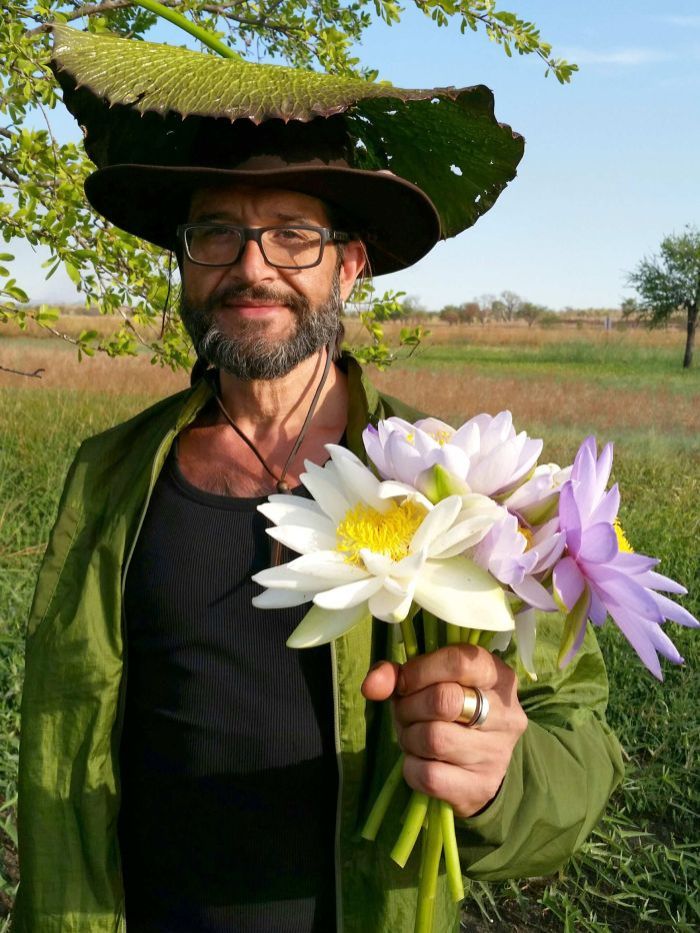 Totally hooked' on lilies
Along for the ride was Carlos Magdalena, one of the world's leading experts on exotic water lilies.
He travelled all the way from the Royal Botanic Gardens Kew in London to join the expedition.
"Upon seeing my first Australian water lily years ago, I just went 'wow', and got totally hooked on the subject," he said.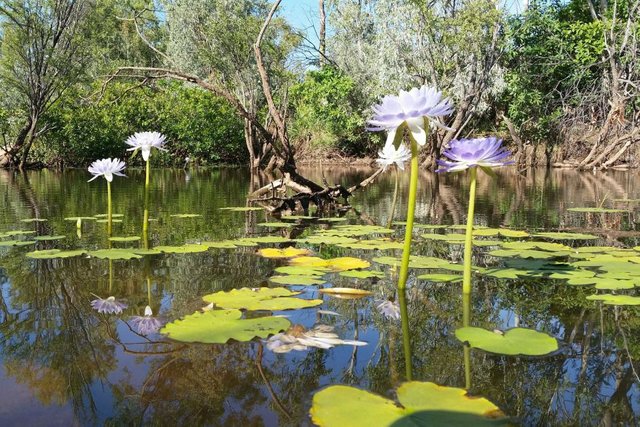 "It's been a dream of mine to come here and be able to observe them in the wild, after years of growing them in London."