Whalestrail referral contest
Dear Steem community, we are pleased to present the new dynamics of Whalestrail, the referral contest where the most active and committed users in the project will be able to compete for the weekly prize.
REFERRAL CONTEST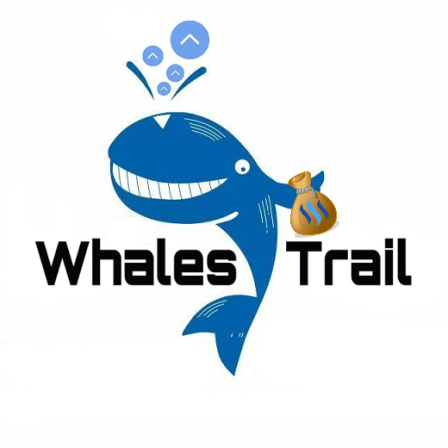 What is the referral contest?
Several users recommend the @whalestrail upvotes service to their friends and acquaintances in a disinterested way. Now through this contest those with the most new referred users will get a prize. A weekly ranking is established and the prize will be sent on Sundays at 23:59:59 in the Central European time zone (CET, CEST).
After the prize has been sent, the ranking scores will be restarted and the new entries will start counting for the next contest.
---
Requirements to participate
To have Steem Power delegation superior to the minimum accepted by the @whalestrail system until the end of the contest.
A new referred user must register after delegating to @whalestrail.
---
How to participate
A new user with delegation must send a minimum transfer of 0.001 Steem or SBD to @whalestrail indicating by whom he/she was referred, with the following message in the memo:

referred by @example
@whalestrail will immediately return a transfer confirming the validity of the registration and entry into the contest.
---
Winner of the contest
At the end of the weekly contest the prize will immediately be sent to the user who is the first one in the ranking with the most referrals. In case of a draw, the prize will be divided among the different winners.
---
Prize
The Prize is a quantity of STEEM based on the total Steem Power available at @whalestrail at the time of concluding each contest. The calculation is as follows:
Prize= (own SP + SP delegated) / 5000 + 1

More about whalestrail: Info
Join our Discord channel for more information and questions.

You can delegate SteemPower to Whalestrail in the following links:
50 SP |100 SP |250 SP |500 SP |1000 SP |2000 SP |5000 SP|10K SP | another amount
By voting this post you can help the whalestrail project making it more visible and thus reach more users. Thank you!