Refereum RFR ICO Get Paid To Watch & Play Video Games? Should I invest? Refereum to the moon?
Refereum RFR ICO Get Paid To Watch & Play Video Games?
Should I invest? Refereum to the moon soon?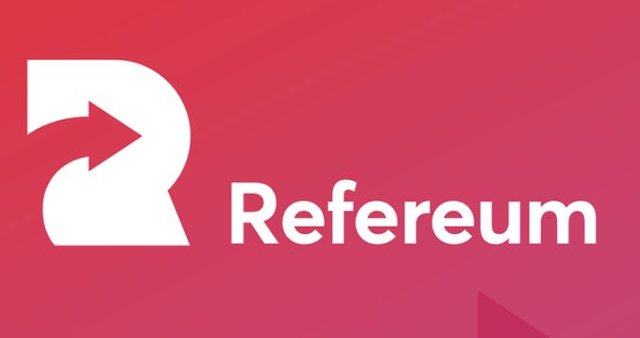 Refereum, found online at Refereum.com, connects game developers with gamers, streamers, and viewers.
The platform aims to solve a crucial problem in the gaming community - developers pay artificially high costs to reach fans. Twitch & YouTube influencers have the largest followings on the internet, but they don't see the returns you would expect based on the size of their audience.
This inefficiency is due to the presence of intermediaries and middlemen. Platforms like YouTube take a significant cut of each video's advertising revenue. Developers also need to pay for ads on these platforms, with a significant cut going to the middleman.
The end result is that developers are paying too much to reach their audience, gamers aren't being rewarded for viewing or playing games, and influencers aren't capturing the full potential of their audience.
With that in mind, Refereum RFR wants to cut out the marketing middleman by directly rewarding influencers & gamers to promote & play video games.
Refereum solves crucial problems in the gaming industry using an open market approach. That approach is designed to reach across borders and languages. It's also designed to reach across influence levels, so "anyone with any level of influence can participate, including regular fans or individuals by simply sharing a game with a friend." Refereum will appeal to more than just big name influencers – like streamers with millions of viewers.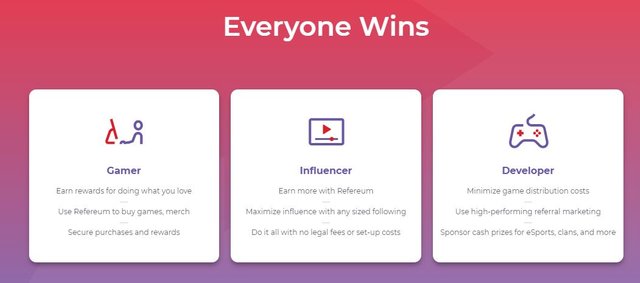 Developers can choose what counts as a referral. They can count installs, for example. However, they can track more advanced referrals – say, by only counting installs from gamers who actually interact with the game, like gamers who play at least 5 hours of the game, for example.
Meanwhile, developers can reward gamers based on specific engagement activities. They can reward gamers with a penny in exchange for joining a Twitch stream during a 12 hour launch window, for example. Or they can award a flat $10,000 eSports tournament prize.
To increase adoption of the platform, Refereum has already partnered with Twitch, the world leading video game streaming website. Refereum has also partnered with Unity, the most commonly-used game engine in the world, to create in-game bounties.
The entire Refereum platform is built on the Ethereum blockchain. It uses smart contracts and ERC20 tokens. Smart contracts send payments to anyone involved in the Refereum ecosystem who completes a specific task. Previously, giving out rewards like this has been difficult because of legal barriers and geopolitical restrictions.
Refereum RFR aims to deliver benefits to the three main parties involved in the gaming ecosystem, including Gamers, Influencers and Developers.

Refereum's team consist of industry veterans from the gaming industry and digital advertising world. Key members include Dylan Jones (Founder), Alistair Doulin (Chief Technical), Oleksii Mattiasevych (Smart Contract Author), and Sloane Earl (Business Development).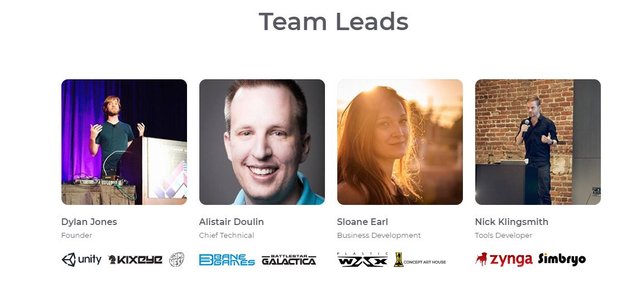 Prior to founding Refereum, Dylan Jones created some of the highest-grossing Facebook and mobile titles of all time.
Refereum RFR ICO detail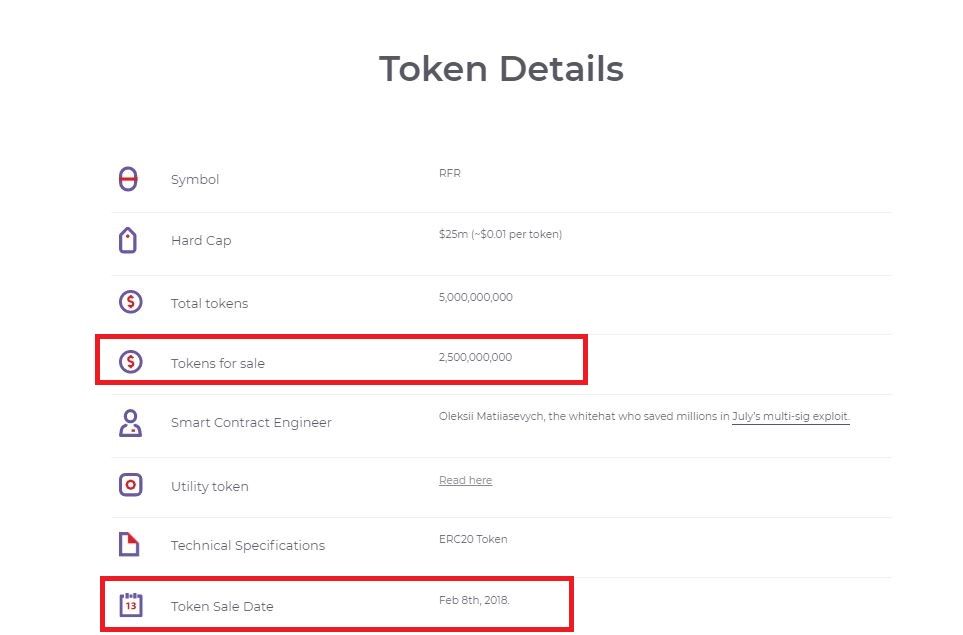 Refereum tokens are on sale through an ICO.
A total of 5,000,000,000 tokens have been pre-mined (this is the total supply), with 2,500,000,000 tokens available during the token sale (50% of the total supply).
The remaining supply of tokens is dedicated to platform development (25%)
game developer incentives (10%), the team (10%), and influencer incentives (5%).
The RFR token acts as a utility token for Refereum RFR, and allow participants to transfer value. The coins hold real cash value because they can be used for virtual coins or in-game items.
Refereum (RFR) ICO Review - Decentralized Gaming Referral Marketplace
For more information about Refereum RFR ICO Please visit https://token.refereum.com/
Get free 10 Point to join Refereum : https://refereum.com
Join the Refereum community and earn more points Check out;
Twitch or Discord and Telegram
Bitcoin information for newbies visit ; Bitcoinnewbies.com