Redoxer: Who We Are & What We Do? - I
We are grateful for the attention that our first post received from some of the most influential members of this community. It was basically because the post was promoted and must have appeared high up in their feed.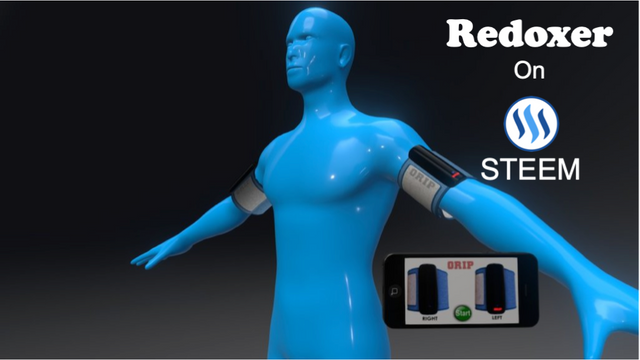 Well, coming to tell you about us, we are a technology business group with offices in multiple global locations. Redoxer is a patented product developed over a decade of research. The product is now getting ready for regulatory approval and manufacturing. There is a granted US patent and worldwide patents are pending. It is a wearable wellness device. Perhaps worlds's first wearable health device that is blockchained for safety, privacy and dosing security. It also has a microblogging feature to share user experience with the community.
After thoroughly researching the blockchain landscape, we chose Steem as a blockchain of choice for our device. That explains why we are here. That also explains why we intend to tokenize the user experience via device based microblogging and incentivize their participation. That perhaps also explains the Redoxer pledge that you see here and the previous.
The Redoxer Pledge
Those who volunteer participation can make the following pledge and will have to make sure that they transfer Steem equivalent to SP in advance at the time they transfer SBD/Steem:
"I pledge to share 100% of my SBD+Steem+SP reward from this post with @redoxer to earn Rx0 tokens @ 1 Rx0 token / $0.01"
If you want to know more about us and Redoxer please check us out in our Telegram group. Our CEO will be glad to setup a conference call with you.
If you think this initiative to become world's first health device to be launched on Steem blockchain with the help of Steemit community is worthy of support, please do support us in whichever way you prefer.
Cheers :)