Steemit FIRST! Recovery and Sobriety posts and stories
Sitting on a couch inside a crack house, hands zip-tied behind my back, a fully armored SWAT member pointing a loaded weapon at me, screaming to keep my eyes on the ground as a loud speaker blares out, "Police, hands up", I hear a soft female voice whisper over me the name of the Governor of the state that I lived in. Oh, how the mighty have fallen. How did I get here? Will I get out of this mess like all of the other times? Prayers fly from my mind. Please God! I won't do this again. The police let me go because of no warrants. I walk away from that house, wait around the corner, and within the hour, I am back at it again. Numb! Dumb! Desperate!
It was not long after this that I finally started my recovery journey. I wish I could say that was end of my fall, that was my bottom, but things got much worse from there. I have had many ups and downs since then. I have experienced both the splendors of sobriety and wreckage of relapse. I have also tasted the good side of life and love the way it nourished every part of my being.
I work daily today to maintain my sobriety. I attend group meetings. I have found a power source to help me when I am not capable of helping myself defeat this grotesque disease.
I welcome your stories. I don't care how far down someone falls into the abyss of addiction, there is hope. The journey out is not easy, but it is possible and worth every tear. You can know freedom from addiction and fear.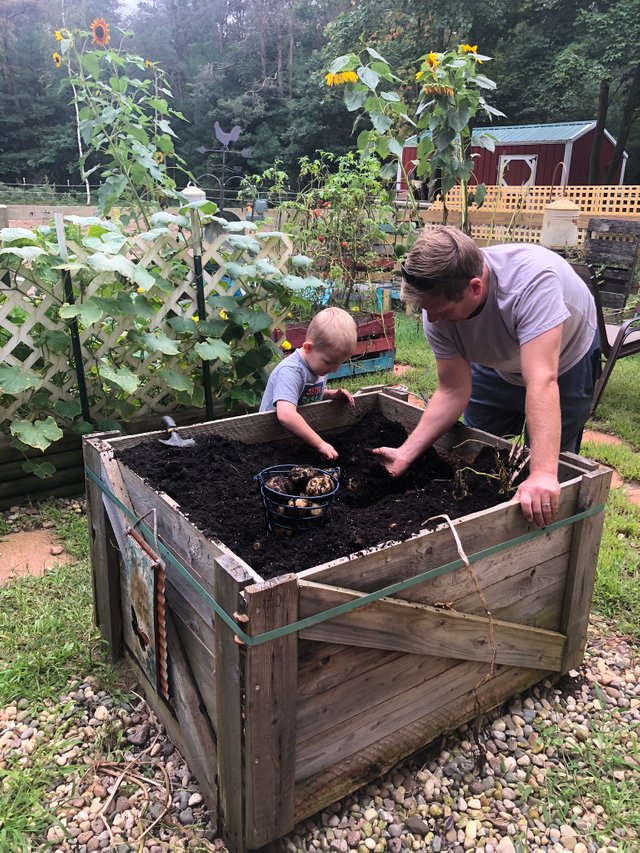 Here is a picture of me and my son digging some fresh potatoes on our little farm. Life is so good today because of sobriety, it is hard to believe.