La foto del día "The city of ice" 📸Edición#43❄️
"The city of ice"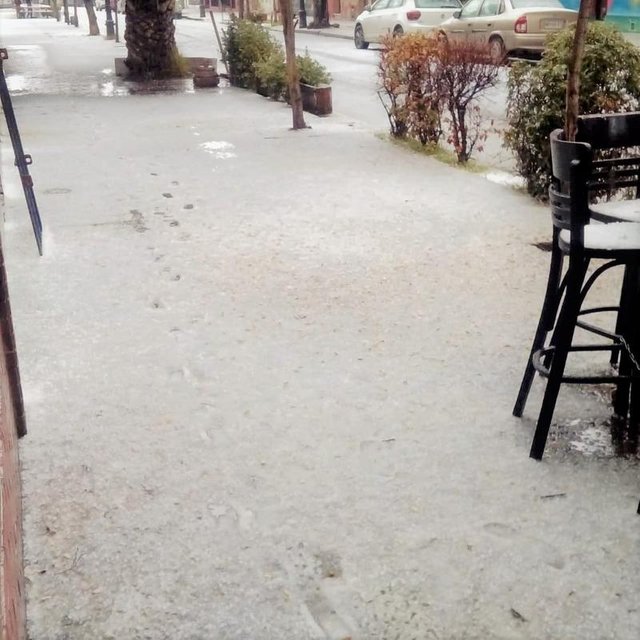 Este titulo esta mas que evidente ya que luego de una fuerte nevada y lluvia en la segunda nevada de Pre-invierno ya el hielo llego a la ciudad de Santiago dejando un manto blanco muy hermoso en la Región Metropolitana hace apenas unas horas atrás y se cree que pueden venir muchas mas nevadas con temperaturas que oscilen entre los 7 grados y -5 grados durante la ausencia del sol.
This title is more than evident because after a heavy snow and rain in the second pre-winter snow and ice came to the city of Santiago leaving a very beautiful white blanket in the Metropolitan Region just a few hours ago and is believed that many more snowfalls can come with temperatures that oscillate between 7 degrees and -5 degrees during the absence of the sun.
Es una lastima que solo pude apreciar la nieve de esta manera ya que estaba en mi jornada laboral diaria pero estoy seguro que podre capturar mejores tomas mas adelante queridos amigos.