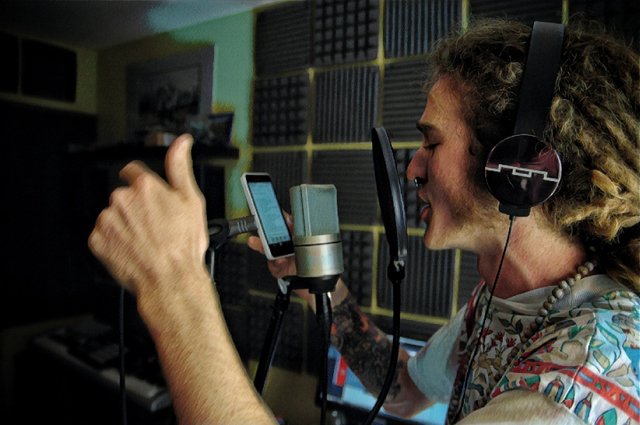 ---
This photo is from 2015, when Lord Leo + Whaleboy were recording their tape "Spoookadelic" with me in Bellingham, WA (pictured: Lord Leo). This was a really fun project, although listening to it now my production on some of the songs is laughable. This is generally the natural way - after the completion of a project, you're finally happy... But then if you look back years later, sometimes you'll think... what was I doing? This being said, the talent behind this album is truly awesome and not all of the mixes are necessarily bad. Whaleboy's beats are dark, complex, and ethereal, and Lord Leo brings wordy and cerebral raps definitely worth attempting to digest:
Shot on my old Nikon D70 camera, edited with Prisma + Snapseed.
By the way, did you know that the minnow uprising has begun?

---