RECOGNITION DAY OF MY SON
Yesterday was full of mix emotions. It was my eldest son's Recognition Day in Grade One. A week before his teacher informed me that my son belongs to Top Performer Student. I am very happy. I did not expect any school awards for my son because I know his classmates were very competitive enough. My son is a shy type person. I know she's doing well at school but he is not outgoing person. I wanted to develop this kind of attitude but I was having a hard time despite encouraging him to join school activities.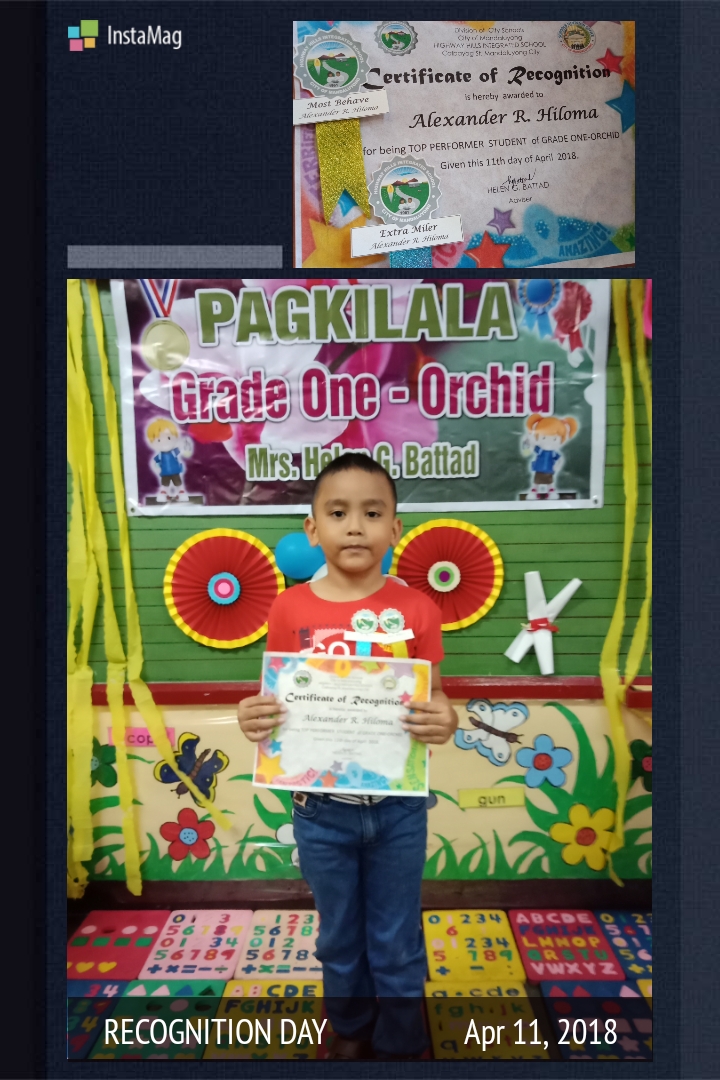 My son awarded as Most Behave, Extra Miler and Top Performer Student. I was teary-eyed. I was just very happy that he was being recognized in school. All of my sacrifices in conducting tutorial for him got rewarded. My son's achievement is mine too! Aside from the teacher, I am really hands-on in teaching my son even if I have a full-time job. I was able to manage my time wisely. I think that's a special skill of being a "MOTHER".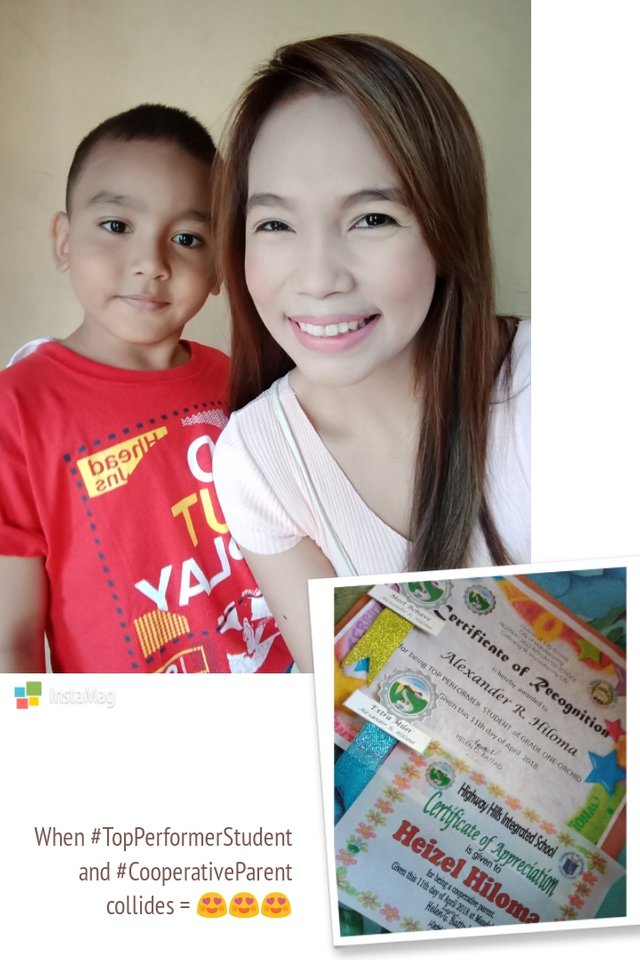 Well, I was even more surprised because I got an award too! "CERTIFICATE OF APPRECIATION" for being a cooperative parent. I told you, I am a hands-on mom. Despite of my busy schedule, I always find time to support my son's education.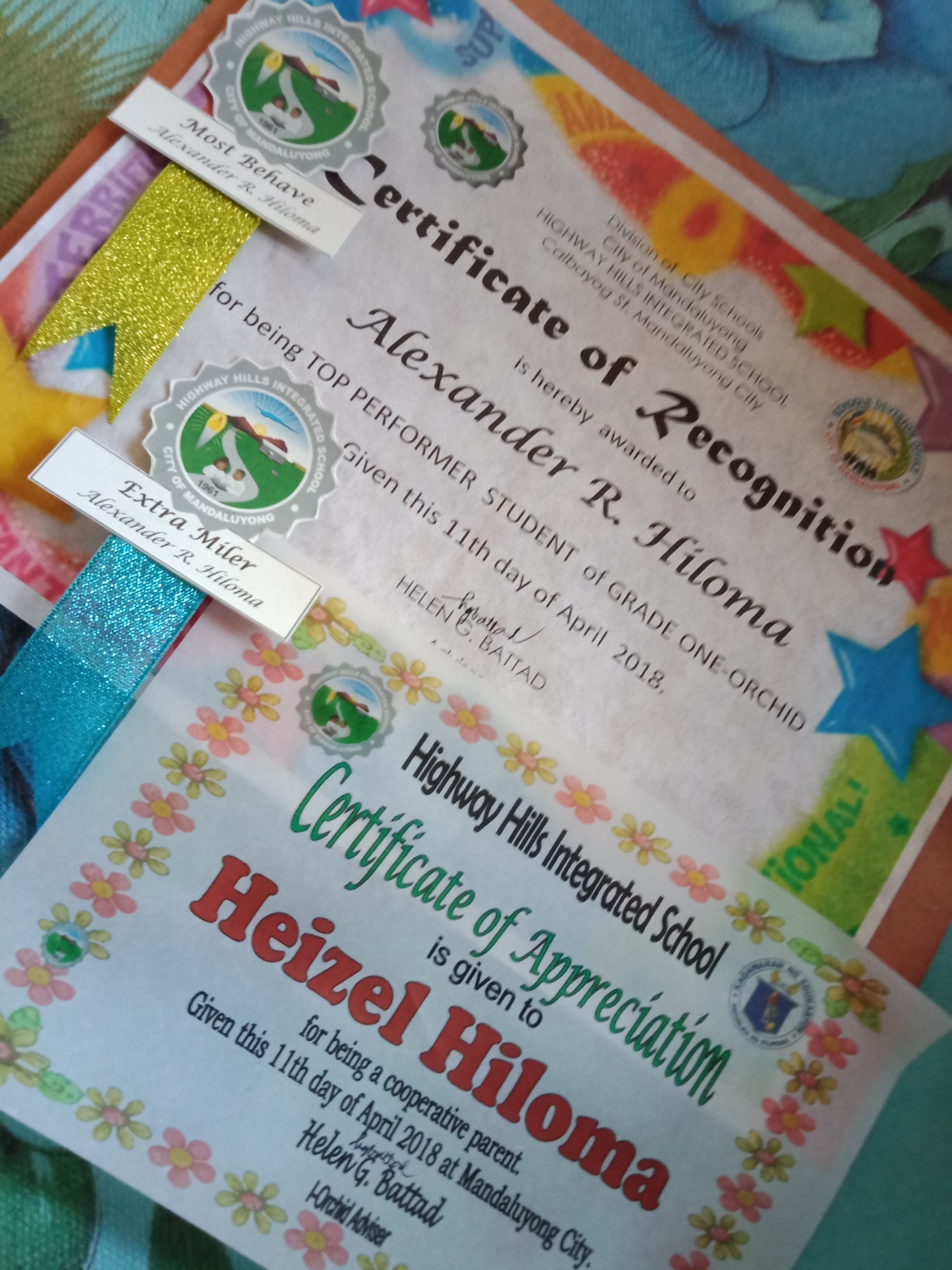 After the event, I felt sad because we will be having a separate ways with the teacher and co-parents. The friendship we built will always be there and the memories will forever be treasured in my heart. My son will be moving to another school, I felt sad too. I know he is sad but we decided to move in the province next month. He will be separated with his classmates and friends.
CONGRATULATIONS MY SON!
Mommy and Daddy loves you much😘😘😘
Thank you,
Hazel
Please like @teardrops on Facebook and Twitter:

https://www.facebook.com/teardropstokens/
https://twitter.com/teardropstokens

Support and Vote "steemgigs" for witness. It will be really helpful. He run a full public RPC 256 GB node as well to balance the steem ecosystem on "wss://steemd.steemgigs.org"

To vote my witness, simply visit https://steemit.com/~witnesses and type in "steemgigs" into the first search box for witnesses.

If you want @surpassinggoogle to make witness voting decisions on your behalf, simply visit https://steemit.com/~witnesses and type in "surpassinggoogle" in the second box for proxy.