Making Bedouin Tea 'Marmaraya' -- A sweet and spicey Middle Eastern Tea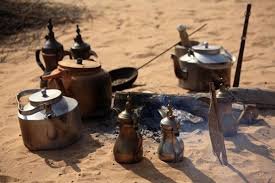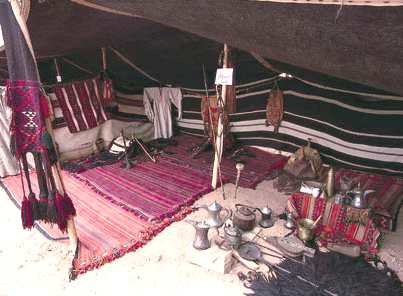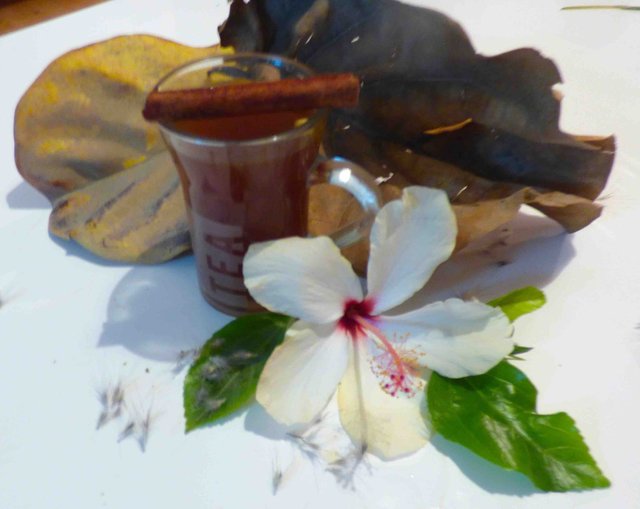 Mention the Middle East to most people and they will conjure up camels, Pyramids, Pharoahs and desert.  These are all images we have from our school days and it gives us a feeling of a bygone era. However, you maybe surprised to know that tea drinking and making it, is a past time here in Egypt. I, for one, am a huge tea drinker and love to experiment with different blends and unusal mixes.  So imagine my delight when I had the opportunity to experience Bedouin tea from an old  women near the Pyramids, I jumped at the chance; sorry to say she wasn't Bedouin, but she looked ancient enough to know how to make good tea!  
Traditional BedouinTea is prepared differently from 'you or me' - no electric kettles in the dessert!
The Bedouins are a nomadic ethnic group that  has long occupied the vast deserts flanking the Nile. Their shay  is traditional strong, black tea, (loose tea leaves ) and is made via a metal kettle over an open fire. Traditionally,  various indigenous herbs are added to the pot to steep before serving.  Today, most simply add marmaraya–sage (shay =tea )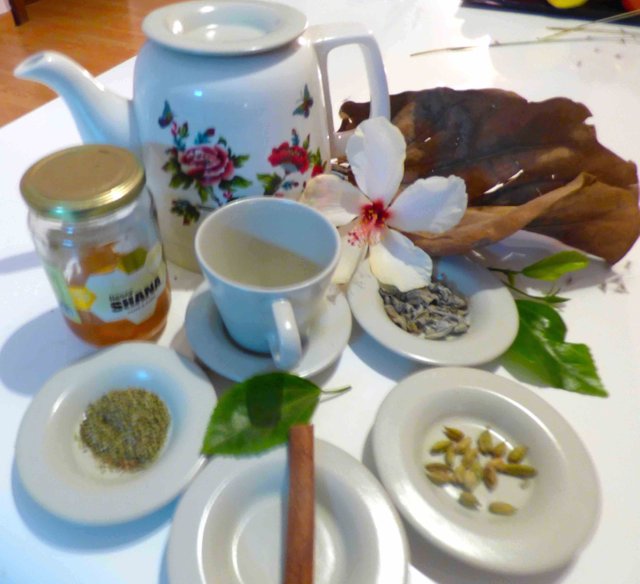 INGREDIENTS:
Spicy Bedouin Tea Recipe
2 teaspoons fresh Thyme - dried can be used
2 teaspoons fresh  Sage - dried can be used
2 cardamom pods
1 cinnamon stick (Ceylon is best)
4 teaspoons loose black tea - if you haven't got - strong BLACK tea bag will work
Organic honey or sugar - if required
4 cups of water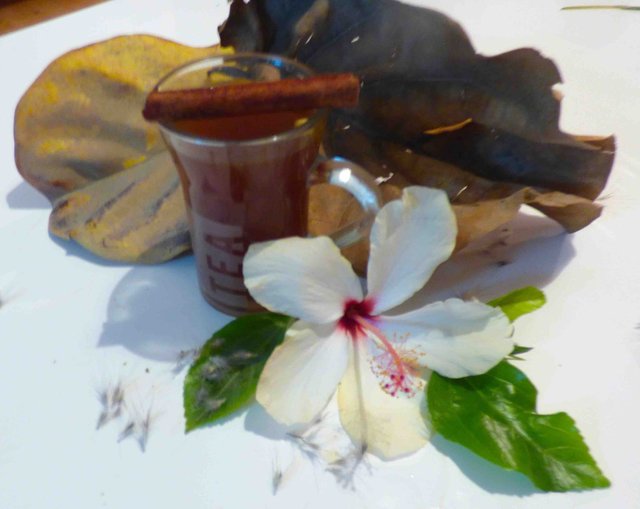 TO MAKE:
Heat water with all ingredients except honey
Simmer for 5 minutes
Steep or rest for 5 minutes
Strain tea and pour in cup
Add honey or sugar to taste
SIT BACK CHILL AND DREAM OF DESSERT OASIS !
I loved the tea so much that I decided to make this at home and added a few other ingredients to give it a little spice.Highlighted in black...you can try either way and decide which you like best. I don't think this would work with green tea as you need the combination of the bitterness of the strong black tea and the spices. 
VERDICT: Surprisingly nicer with the cinnamon stick and cardamon pods - it gave the tea a warm spicy flavour, nice on a winters day.  I would say that made the traditional way of boiling the water over the fire, would add a smokey effect to the tea and possible strengthen the spices.  Either way , its good tea :)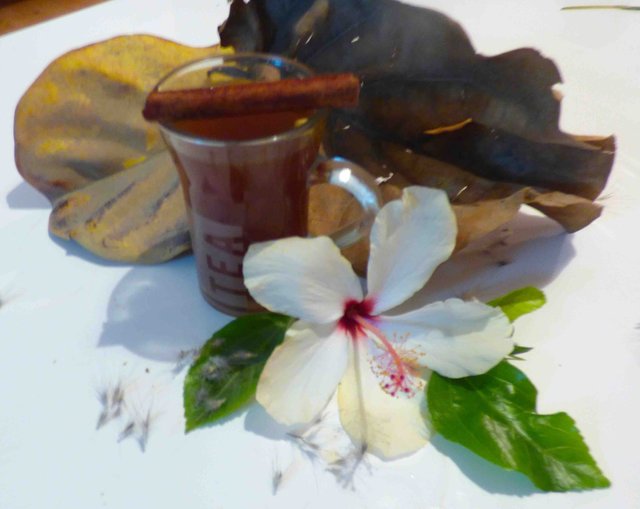 Enjoy with friends!  
*first 2 photos Getty images