🍲 Chicken Nuggets With Sesame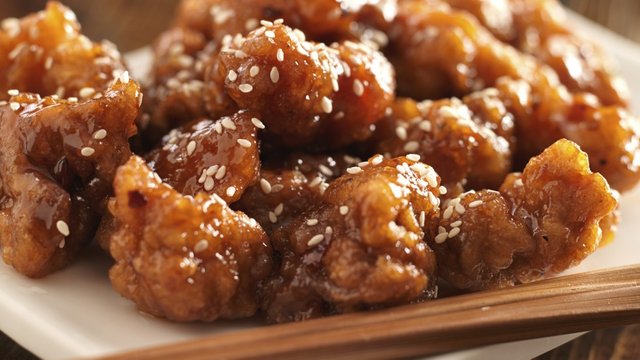 Cooking 10 min Preparation 10 min Number of servings 6
Ingredients
1 kg Chicken breasts
1 tablespoon Salt
1 tablespoon Oil
1 tablespoon Pepper
1 pc. Eggs
2 tablespoons Sesame
2 tablespoons Callets
2 tablespoons Flour
Method of preparation
1. Heat the egg, salt and black pepper in a deep dish and stir. In another container mix the sesame and the breadcrumbs, separate the flour.
2. Pre-washed and dried chicken breasts are first fried in flour, then in egg and finally in sesame and breadcrumbs.
3. The oil is heated and the meat is fried. Serve with a sweet-sour sauce.
Support me and my work by voting for me
@thealpha