🍲 Chicken Bites With Vegetables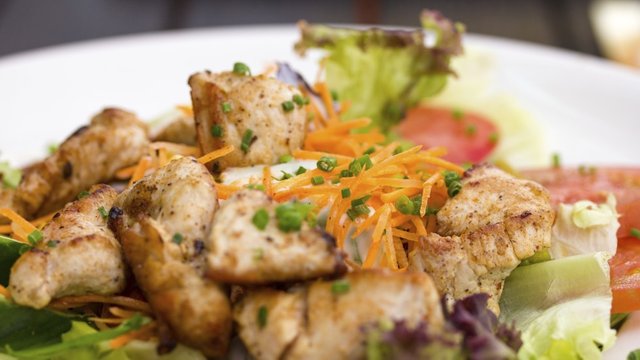 Cooking 50 min Preparation 20 min Number of portions 4
These tempting chicken bites in the oven will capture your senses as soon as you catch their scent. Delicious and healthy choice for small and large.
Ingredients
1 pinch of salt
2 tablespoons Oil
500 g Carrots
500 g Potatoes
1 kg Chicken breasts
1 pinch Black pepper
Method of preparation
1. Potatoes and carrots are cut into rings or long strips. Transfer to a tray filled with oil. Sprinkle with a little water and sprinkle with salt and pepper.
2. Cut chicken breasts are seasoned with salt and pepper and are placed on the vegetables.
3. Cover the pan with aluminum foil and bake in a 180-degree oven for no more than 30-40 minutes. The foil is removed, some water is added to keep the vegetables from sticking, and baking until golden.
Support me and my work by voting for me
@thealpha