Quinoa with avocado and egg
Quinoa with avocado and egg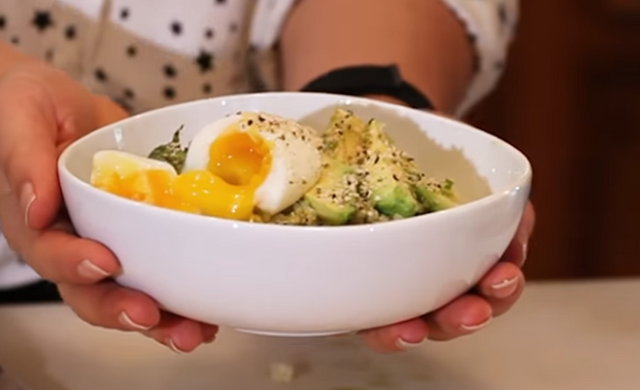 Ingredients:
50 g boiled quinoa;
2 eggs;
½ avocado;
½ tsp lemon pepper;
½ tsp salt.


Cooking


Pour quinoa in cold water in a ratio of one to two, bring to a boil and cook for 15–20 minutes.
Heat the pan, add some vegetable oil and cook two eggs omelet, you can on the water. Eggs stir all the time so that they are divided into small pieces.
In a large bowl, mix the quinoa, omelette and diced avocado . Season with salt and pepper to taste. You can add a little spicy tomato sauce or salsa.


Thanks for a view,
Upvote and Follow @techmax for more.