Taking a break from hobby posts today to share one of my favorite and health recipes for Turkey Rissoles. This is a low-carb paleo recipe that I frequently cook due to its simplicity and deliciousness.
These Rissoles take around 25 minutes to cook and feeds two people. Feel free to double the ingredients if you are cooking for more!
Ingredients
500g Turkey Mince
1 Onion
Garlic
1/2 a bunch Fresh Parlsley
2 TBS Coconut Oil
Chili Flakes
Lemon (to serve)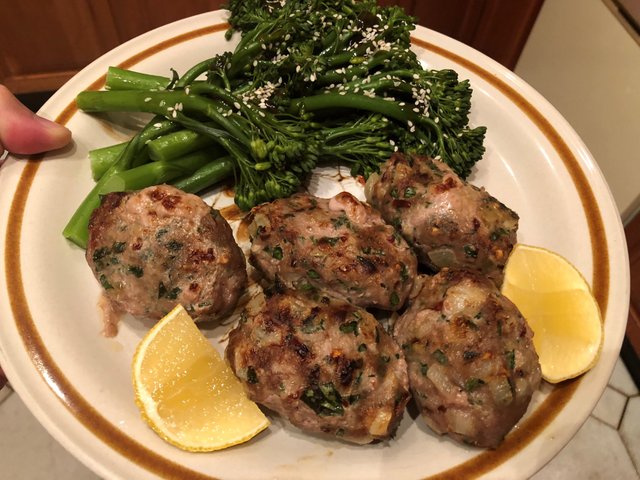 Step 1 - Heat up Coconut Oil and brown Onion, Garlic and Chilli Flakes. Remove from heat and allow to cool.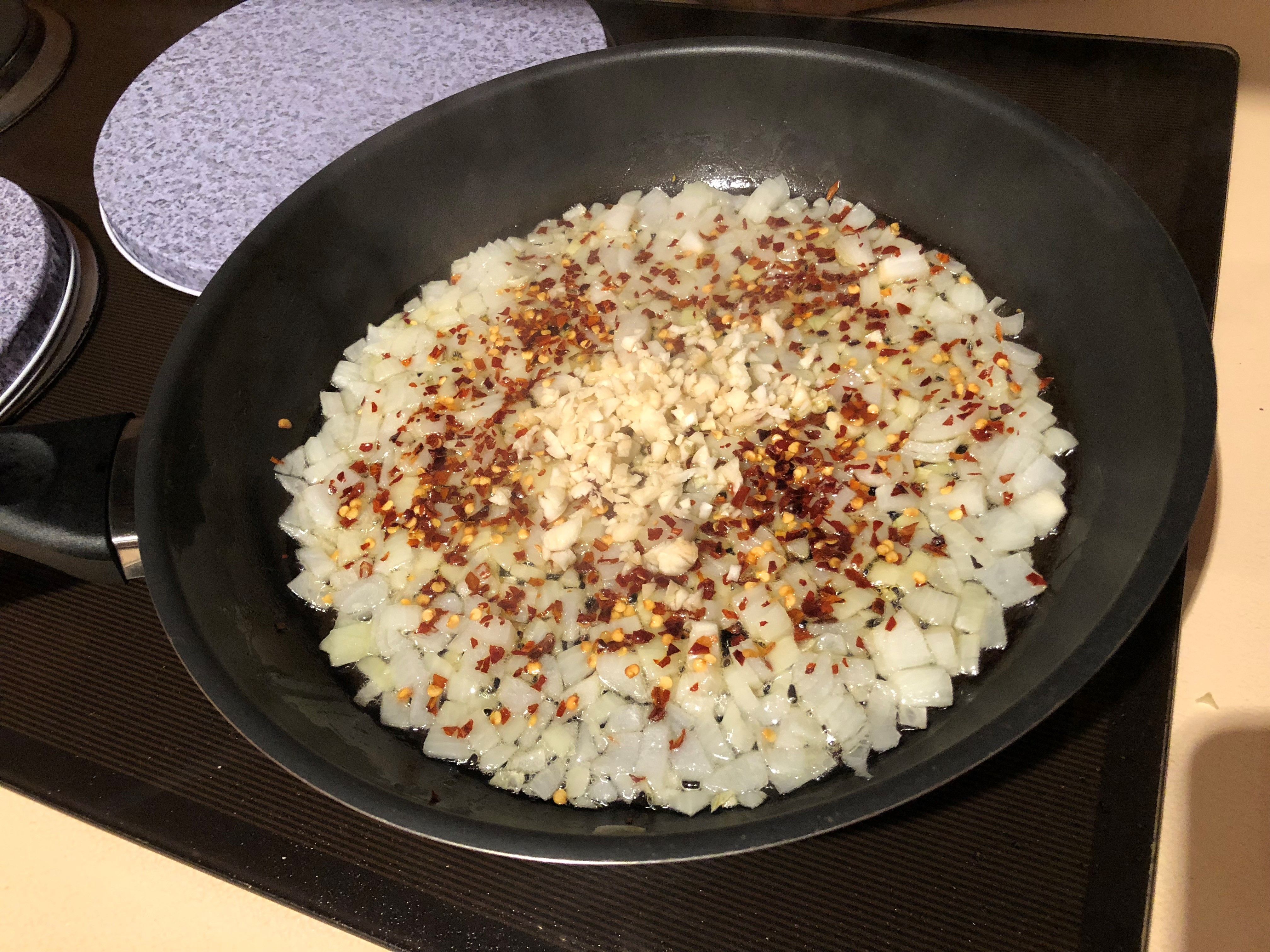 Step 2 - Add Turkey Mince, Salt, Chopped Parsley and Onion/Garlic/Chilli Mix to a bowl.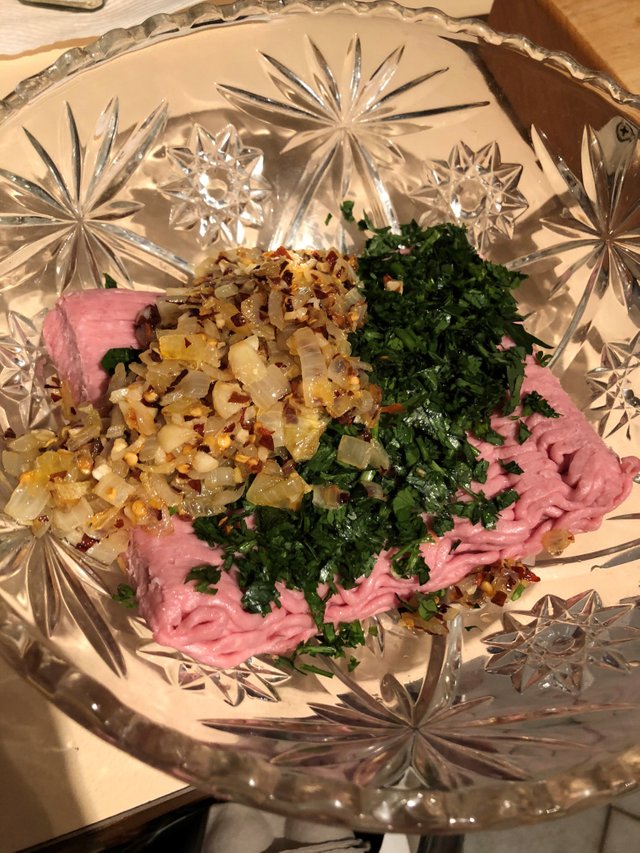 Step 3 - Use hands to mix thoroughly.
Step 4 - Use hands to divide and form into Rissoles. Place on an oiled tray.
Cook in an Oven Grill/Broiler for around 20 minutes, turning once.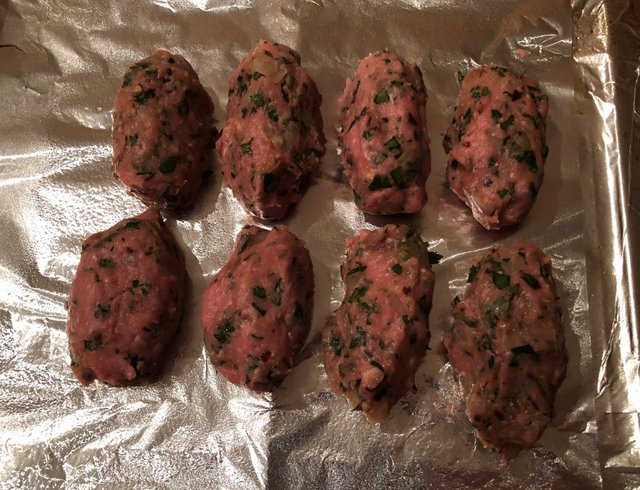 Step 5 - Serve up with some lemon wedges and your favorite Vegetables. I used some steamed brocollini with sesame oil, sesame seeds and oyster sauce.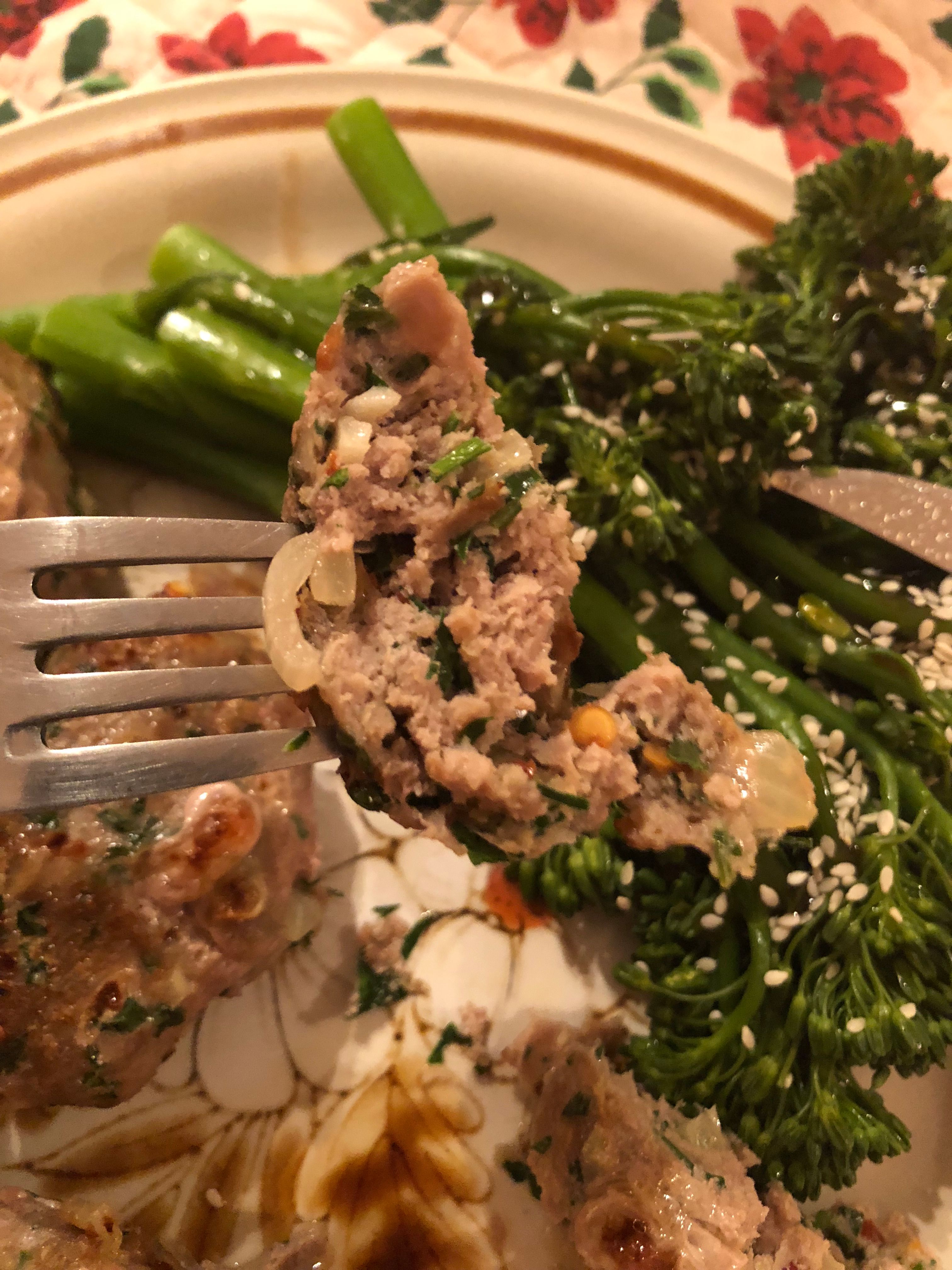 Upvote and Follow if you enjoy my posts.
Peace.
~James