Puff cake with potatoes and herbs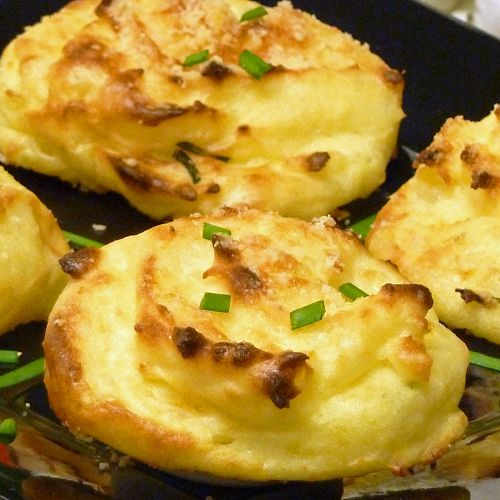 Image source
Ingredients
400 g of puff pastry;
2-3 potatoes;
2 tablespoons of olive oil;
salt - to taste;
ground black pepper - to taste;
several branches of rosemary;
a few twigs of thyme.


Preparation


On a sheet of parchment, roll out the dough with a thin rectangular layer. Transfer the parchment to the pan.
Bend the edges of the dough about 1 cm. Press them with a fork, forming a beautiful pattern. Do a few punctures on the dough with a fork so that it does not swell during baking.
Peel potatoes and cut into very thin plates. Put them on the dough, pour oil, sprinkle with salt, pepper and half the crushed herbs - those indicated in the ingredients, or any others.
Bake at a temperature of 190 ° C for 35-40 minutes. The pie should brown, and the potatoes - become soft.
Finish the dishes with the remaining herbs and serve with sour cream.
---
Thanks for reading. Stay healthy!