In honor of the contest @leeuw, Contest Kitchen 1 I will write about pizza, as we know it is very difficult to find the perfect recipe for pizza, what if it is true that much has been written of such a rich dish and its history goes back In ancient Greece, a flatbread was decorated with herbs, spices, garlic and onions. Persian soldiers ate flat bread with melted cheese and dates.
It is said that in 1889, to celebrate the visit of King Umberto I and Queen Margherita Teresa of Savoy, Esposito invented three different pizzas.The pizza chosen by the queen of the three was the one that by its contents reminded her of the Italian flag: green (basil leaves), white (mozzarella cheese) and red (tomatoes). Information extracted from Wikipedia.
For being so versatile despite being called junk food, or fast food, is the delight for most people, even for lovers of vegetarian food is a delight a vegan pizza, here I make the note that the friend @leeuw He likes pizza with Jalapeño Chile, a very explosive taste. Well, friends, how do you like pizza? The favorite of my granddaughters.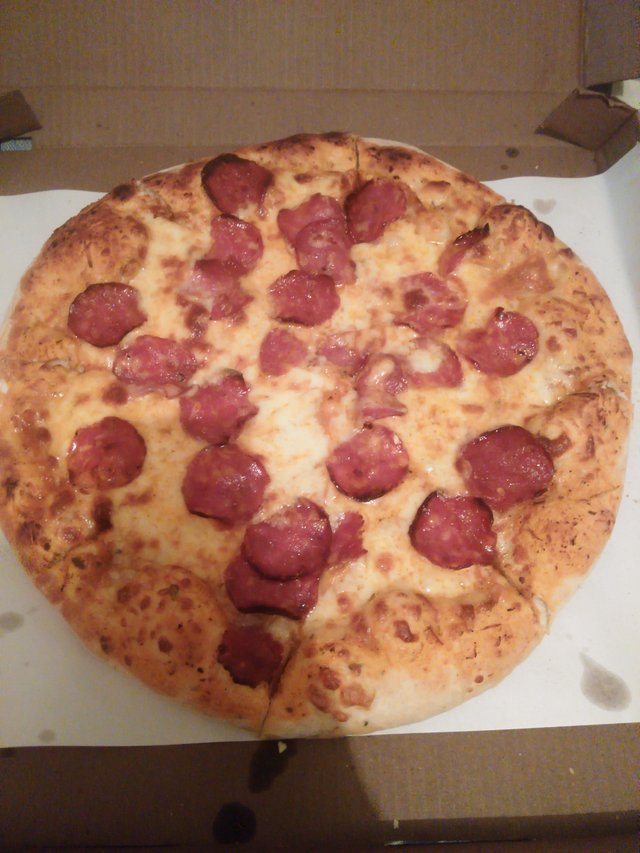 Imagen tomada con mi móvil alcatel pixi 4