Rice with chicken
A great recipe for a romantic dinner or just for a family dinner. I really like this option, everything is very fast and very tasty.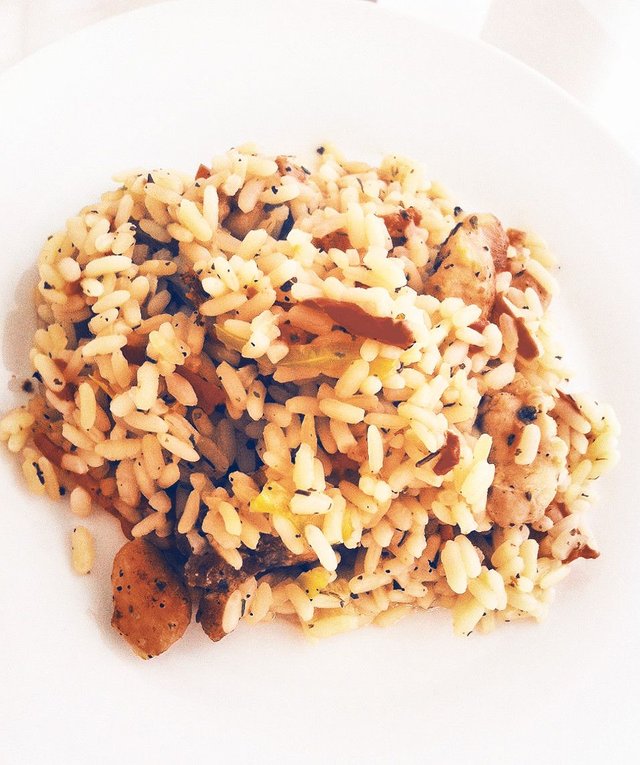 Ingredients:
Rice - 1 glass
Water - 3 cups
Chicken fillet - 2 pieces
Bulgarian pepper -1 piece
salt, pepper, dried basil, dried oregano
How to cook :
Rinse rice thoroughly and pour with clean water. Let it brew for a while. Then, prepare the rest of the ingredients. Remove excess fat from the chicken, cut it in small pieces. Heat the frying pan and fry onion on it for a couple of minutes. Put the carrots into the onions. Add chicken and fry for 7-10 minutes.
With rice, drain the water, put into a frying pan to meat and vegetables. Sprinkle with spices and salt. Add a little hot water and simmer over low heat for 20 minutes, stirring occasionally with a spatula. The dish is ready.
Bon Appetit!