Recipe of Lovely Vanilla Cupcake !!!! Yummy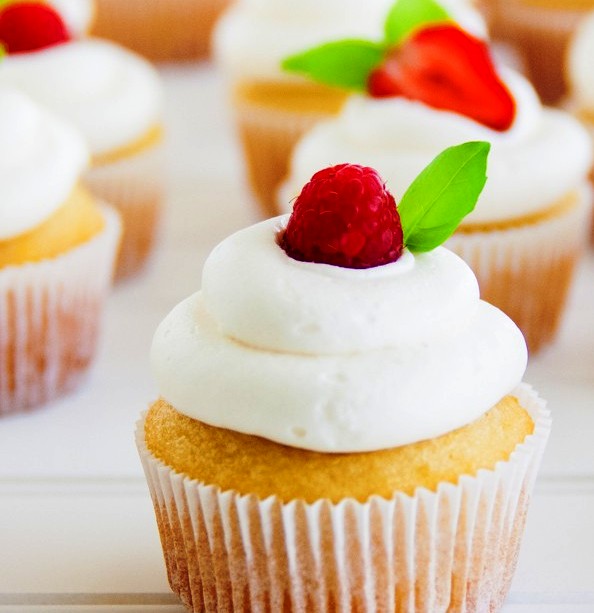 Fixings
1¼ containers cake flour or Canadian universally handy flour
1¼ tsp preparing powder
½ tsp preparing pop
½ tsp salt
2 huge eggs, room temperature
¾ container sugar
1½ tsp unadulterated vanilla concentrate
½ container canola oil
½ container buttermilk or plain kefir
Directions
Preheat the stove to 350°F and line a cupcake/biscuit skillet with cupcake liners.
In a medium bowl, whisk together 1¼ containers cake flour (or Canadian flour), 1¼ tsp heating powder, ½ tsp preparing pop and ½ tsp salt. Put flour blend aside.
In the bowl of an electric blender, beat 2 eggs with the whisk connection on medium speed (15-20 seconds).
Include ¾ container sugar and keep on beating on medium speed (30 seconds).
Include vanilla and oil and beat on medium speed (1 minute)
Diminish blender speed to medium/low and gradually include about portion of the flour blend, blending until consolidated. Include half of the buttermilk and blend until consolidated. Rehash with outstanding flour and buttermilk. Beat until the point when simply consolidated and smooth, scratching down the sides of the blending dish as required. The player will be thin.
Empty hitter into a lined biscuit dish. Fill to about ½ full (Do-Not pack)
Prepare for 12 - 14 minutes at 350 °F or until the point that a toothpick embedded in the middle confesses all. Give them a chance to cool in the prospect couple minutes, at that point evacuate. Once the cupcakes are cooled to room temp, pipe on the icing.