Lovey ice cream cones with sliced white bread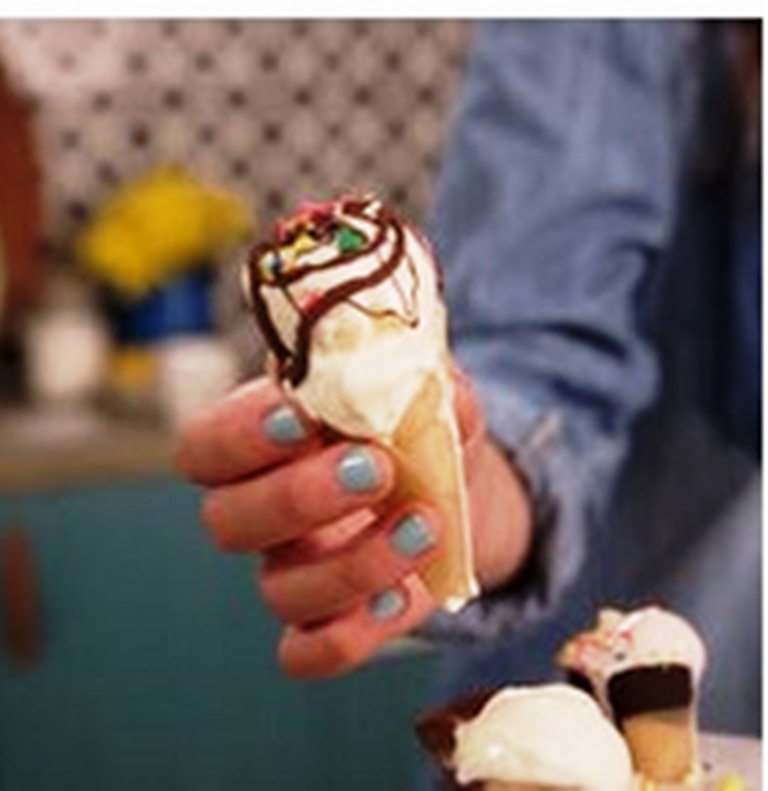 Fixings
4 cuts white bread
50 grams Melted Butter
50 grams Caster Sugar
Garnishes
Liquefied chocolate
Sprinkles
Cleaved nuts
Chocolate Sauce
Frozen yogurt
Macaron
Popcorn
Guidelines
Expel the coverings from the bread and with a rolling
Stick, take off as thin as possible.
Cut the bread into the state of a quarter circle.
(utilize a bowl or little plate as a guide)
Brush each side of the bread with softened spread and caster sugar.
Sandwich the bits of bread in the middle of preparing material in the middle of two heating plate.
Heat for 6-8 minutes at a 160°C stove.
Wrap the bread around the cone shaper utilizing the material paper to secure your fingers. Keep the cone on the shape for a moment or so until the point when its cooled.
Once cooled, dunk into dissolved chocolate and into the coveted garnish. Load with frozen yogurt and best with a wide range of treats.
Prep:
prep time5Min
Cook:
cooking time10Min
Servings:
serving time4